John Bolton Book Becomes Focus of Impeachment Trial Witness Fight as Some Republicans Push for Manuscript
A new proposal gaining steam among Senate Republicans could be Democrats' only chance of hearing from John Bolton during the impeachment trial: seeing the manuscript of the former national security adviser's forthcoming book.
The idea is to view in a classified setting the draft copy of Bolton's book, which reportedly says President Donald Trump tied withheld military aid for Ukraine to investigations into Joe Biden and other Democrats to benefit his re-election effort. Bolton's claim, reported by The New York Times on Sunday, is at the heart of Democrats' allegations that the president abused his power and obstructed Congress' subsequent investigation.
First floated by Sen. James Lankford (R-Okla.), the proposal appears to have gained enough traction among his GOP colleagues that a vote to subpoena the manuscript would likely prove successful, assuming all Democrats back the move. Democrats need just four Republicans to side with them on any motion.
Sen. Lindsey Graham (R-S.C.) said he would "totally support" viewing the manuscript, and several other Republicans members have given similar signals.
"I think that's fine, and that's one possibility," Sen. Kevin Cramer (R-N.D.) said.
Sens. Mike Crapo (R-Idaho) and Mike Rounds (R-S.D.) said they would like to see the manuscript but did not say they would definitively support a vote on compelling its availability.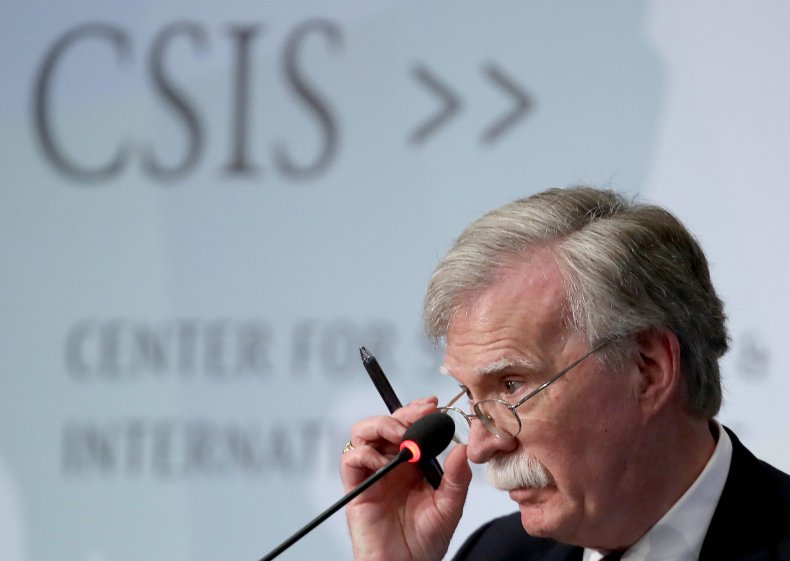 As of Tuesday, Democrats appeared to remain two votes short for requiring Bolton's testimony. The only Republicans signaling they'd back such a move were Sens. Mitt Romney of Utah and Susan Collins of Maine. In addition, leadership of both parties has showed little-to-no appetite for a witness swap, such as Bolton for Hunter Biden, former Vice President Joe Biden's son.
However, there is concern about the manuscript idea from both sides of the aisle. Democrats say simply reading the manuscript does not go far enough and that Bolton needs to testify, while Republicans fear that forcing him to provide the text could become a slippery slope and let Democrats get one step closer toward subpoenaing the several witnesses they've demanded, including Bolton.
"I don't think it ends there, that's my problem," Cramer elaborated. "When you open the door a little bit, you will never satiate the appetite that House managers have for witnesses."
Rounds said that while he wants to read the manuscript, "it doesn't necessarily mean it'll be part of the impeachment process."
It's unclear whether enough Democrats would even support a vote to subpoena the manuscript. Leadership offered conflicting points of view on the potential dilemma.
"What an absurd proposal. It's a book!" Senate Minority Leader Chuck Schumer told reporters at a press conference. "There's no need for it to be read in [a classified setting] unless you want to hide something. To what extent are our Republican colleagues going to twist themselves in an entire pretzel to avoid the truth?" the New York Democrat asked.
Meanwhile, around the same time and in a separate part of the Capitol, Senator Dick Durbin (D-Ill.), the minority whip, said Republicans would "of course" back Lankford's move to obtain the manuscript. He elaborated that it's "not sufficient" and that testimony would still be needed.
"That strikes me as, like, literally the lowest bar possible for Republican interest in readily available facts," Senator Chris Coons (D-Del.) said about just reading the manuscript. But he added that he "can't imagine any Democrats opposing that."
Lankford has argued that by first viewing the manuscript, senators could then better settle the heated partisan debate over whether to subpoena Bolton for testimony. He's asked Trump's legal defense team to voluntarily release Bolton's manuscript, a copy of which is in the White House's possession as part of the review process for former officials who write books that may contain classified information.
Speaking on the Senate floor as part of the president's defense case, Jay Sekulow, a personal attorney to Trump, said the impeachment trial was "not a game of leaks and unsourced manuscripts" and labeled Bolton's draft book as "inadmissible."