What John Bolton Says Republican Leaders Should Do to Stop Trump Damaging the U.S.
Former national security adviser John Bolton has called on Republican Party leaders to speak up against President Donald Trump and help the country "get on with the business of the transition."
Bolton, who was fired from the Trump administration in September 2019, told CNN that Republicans should be doing more to oppose Trump's reluctance to accept the election result and claims of voter fraud.
Bolton believed that GOP members had thought Trump was simply going through a process during which he would eventually come to the realization that he had lost to President-elect Joe Biden, after which he would "just go quietly."
However, Bolton said that such a hope is futile and that Trump's reaction is "going to be exactly the opposite."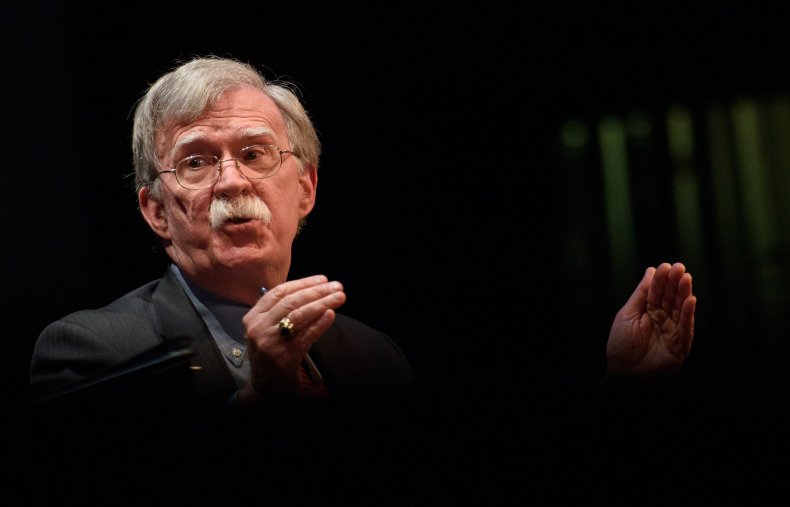 "The way to contain the damage to the country, which is significant, but for the party as well, is for Republican leaders to speak out as some now are. To recognize reality, to show they understand that Joe Biden is the president-elect," Bolton told anchor Don Lemon.
"We need to get on with the business of the transition," he added.
Election officials have rejected Trump's fraud claims, saying that the vote was the "most secure in American history." In a statement, the Election Infrastructure Government Co-ordinating Council, comprised of senior officials at national and state level, said: "There is no evidence that any voting system deleted or lost votes, changed votes, or was in any way compromised."
Bolton told CNN that he did not believe Trump was following a "comprehensive strategy" in his opposition to the results and claims of fraud, because if he did, "it would be probably the first time in his presidency."
"I think he's going through kind of hour by hour, day by day, looking for something that will bring relief," he said. Bolton said that the damage to the U.S.'s reputation internationally will increase when the world sees "a president who's just even more detached from reality than he has been before." Newsweek has contacted the Trump campaign for comment.
Bolton, a foreign policy hawk whose book The Room Where It Happened was highly critical of the president, wrote in The Washington Post this week that Trump's reshuffle of the Pentagon and firing of former defense secretary Mark Esper was "irresponsible and dangerous."
He described it as a move to "decapitate" parts of the national security network. Esper was fired by Trump on Monday and National Counterterrorism Center Director Christopher Miller was named as Esper's temporary replacement.
The graphic below provided by Statista shows some of history's tightest presidential races.