#BoltonMustTestify Trends Amid Reports Trump Told Former National Security Advisor He Wanted to Freeze Ukraine Aid
Calls are growing for John Bolton to testify at the impeachment trial amid claims President Donald Trump told his former national security advisor he was considering freezing aid to Ukraine unless the country's leadership agreed to investigate his Democratic rival Joe Biden.
On Sunday, The New York Times revealed the contents of an unpublished book by Bolton, who was fired from Trump's White House in September.
In his book, The Room Where It Happened: A White House Memoir, which is expected to be released in March, Bolton claims Trump told him back in August of plans to withhold $391 million in aid to Ukraine until officials agreed to investigate Biden and his son, Hunter Biden, according to the Times.
Trump denied the accusation on Monday, claiming in a tweet that he "NEVER told John Bolton that aid to Ukraine was tied to investigations into Democrats, including the Bidens."
"In fact, he never complained about this at the time of his very public termination. If John Bolton said this, it was only to sell a book," Trump said.
Calling the reported revelation a "bombshell," Scott Dworkin, the co-founder of the Democratic Coalition, a group campaigning for Democrats, wrote on Twitter "it's clear Bolton must testify in Trump's removal trial."
"Any Senator against witnesses like Bolton is a traitor who's in on the attempted Trump coverup. Raise your hand if you agree," he tweeted, adding the hashtag #BoltonMustTestify.
The hashtag trended on Monday as others joined the calls for Bolton to share his account before the Senate as lawmakers weigh whether Trump should be removed from office following his impeachment by the House. Trump is impeached with two articles, abuse of power and of obstruction of Congress.
"It's now more clear than ever that #BoltonMustTestify," Chairman of The Democratic Coalition Jon Cooper also weighed in. "If he won't testify voluntarily, the Senate—or the House—needs to subpoena him."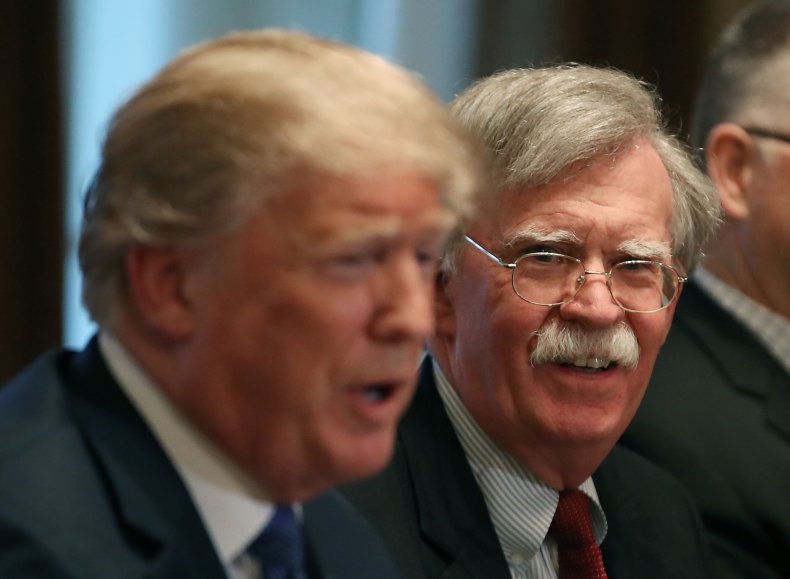 Former Chair of the Democratic National Committee (DNC) Donna Brazile shared the sentiment, tweeting out only the hashtag.
"Republicans have a (not so) tough choice to make," Somali political analyst Abukar Arman weighed in. "Save America or save Trump."
Rep. Adam Schiff, who led the House impeachment inquiry, said senators who wish to hear the truth in the Trump removal trial must give Bolton the chance to speak.
"I don't know how you can explain that you wanted a search for the truth in this trial and say you don't want to hear from a witness who had a direct conversation about the central allegation in the articles of impeachment," Schiff said in an interview with CNN on Monday.
At this point, Trump is expected to be acquitted in the Senate vote. Republicans hold a 53-47 majority and a two-thirds vote is needed for the president to be convicted.