John Bolton Says He Destroyed Notes Before Leaving White House
Former National Security Adviser John Bolton said Tuesday he did not take any documentation that could be considered classified information with him when he left the White House in 2019.
Bolton's book, The Room Where It Happened, was released Tuesday despite the Department of Justice's attempts to stop it, claiming the book revealed highly classified information. D.C. District Judge Royce Lamberth ruled the book could be released, even though the book "raises grave national security concerns."
Bolton, who was known for taking copious notes during White House meetings, told Fox News anchor Bret Baier during a Tuesday interview that he did not take any documents with him from the White House, but instead destroyed them.
Bolton said that his notes were gotten rid of "during the course of usually the weekend following when they were taken, throughout the thing, put in burn bags, that sort of thing. But no notes were taken with me after I left the White House."
Bolton said he did not believe the destruction of the notes violated the Presidential Records Act, which mandates that presidential records are the property of the U.S. instead of the president.
"We had burn bags in our offices and put I don't know how many documents into the burn bags," Bolton said. "I don't think these are records that are supposed to be kept and many other people followed the same pattern."
"Everybody in Washington is an adult in this process," Bolton said. "We understand exactly the way it goes. My feeling in basically all of my government jobs from lower levels up to the last job was that anything I said could and quite possibly would be in the papers the next morning."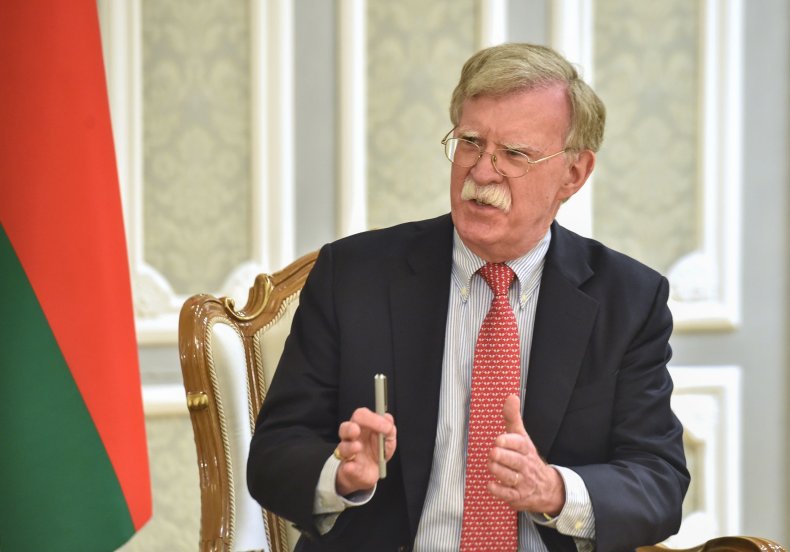 Newsweek reached out to the Department of Justice for comment. This story will be updated with any response.
Judge Lamberth declined to prevent the book from being released, citing the book's pre-release availability. "By the looks of it," Lamberth wrote, "the horse is not just out of the barn—it is out of the country."
In his Saturday ruling, Lamberth wrote that Bolton "gambled with the national security of the United States. He has exposed his country to harm and himself to civil (and potentially criminal) liability."
In a civil lawsuit filed in June, the DOJ said it wanted to prevent Bolton from making any financial profit from the book. Bolton reportedly received a $2 million advance for writing the book. The lawsuit alleges that Bolton violated non-disclosure agreements during the book's writing.
Bolton's book alleges, among other things, that President Donald Trump asked for China's help in winning the upcoming election. Trump was also allegedly willing to refuse to give military aid to Ukraine unless its government announced an investigation into the financial dealings of Hunter Biden and his father, former vice president Joe Biden.
Trump has criticized Bolton, tweeting on Saturday that "Bolton broke the law and has been called out and rebuked for so doing, with a really big price to pay. He likes dropping bombs on people, and killing them. Now he will have bombs dropped on him!"