John Bolton Could Provide 'Smoking Gun' Evidence in Trump's Impeachment Trial—If He's Allowed to Testify
As Donald Trump's impeachment trial moves closer to the starting line, all eyes are on former national security adviser John Bolton and whether he will tell Congress what he knows about the president's dealings with Ukraine.
"Next to Donald Trump himself, this could be the most important witness that the Senate could call to determine what the actual facts are," attorney Nick Akerman told Newsweek. Akerman served as an assistant special prosecutor during the Watergate scandal that brought down President Richard Nixon.
Bolton is believed to have firsthand knowledge of Trump's dealings with Ukraine and why the administration temporarily withheld nearly $400 million in military assistance from the U.S. ally. His lawyer said in November that the former adviser knew about "many relevant meetings and conversations" related to the Ukraine matter.
"He could provide essentially the smoking gun evidence into Trump's state of mind," Akerman added. "It would seem to me that as his national security adviser he would have spoken to Trump about exactly what was going on in Ukraine and why the money was being withheld."
Testimony from other officials during the House of Representatives' impeachment inquiry identified Bolton as the highest-profile voice of dissent in the president's dealings with Ukraine. Fiona Hill, the White House's former top Russia adviser, said Bolton told her he wasn't getting involved in what he called the "drug deal" being cooked up by the administration.
"If he testifies, all bets are off on what it means for the president," Bradley Moss, a national security law expert, told Newsweek.
Bolton is one of four current or former Trump officials whom Senate Majority Leader Chuck Schumer says must testify in the Senate impeachment trial. Schumer argued on Monday that blocking such testimony would be "participating in a cover-up."
Plus, Democrats aren't the only ones who favor Bolton's appearance as a witness. A new poll found that two-thirds of the American public wants to hear from the former adviser during the Senate trial.
The survey, conducted by Quinnipiac University last week, found that 66 percent of voters polled want Bolton to testify in the impeachment proceedings. Democratic voters favored the idea the most (91 percent), followed by independents (71 percent) and Republicans (39 percent).
Bolton said earlier this month that he'd be willing to testify if he was subpoenaed by the Senate. But the White House has directed Bolton and other officials not to comply with congressional requests to participate in the impeachment proceedings.
However, popular support for witness testimony could pressure Republican senators to vote in favor, especially lawmakers who are up for re-election in swing districts this year. A recent poll from Morning Consult/Politico found that 57 percent of registered voters think the Senate should hear from additional witnesses during the president's trial.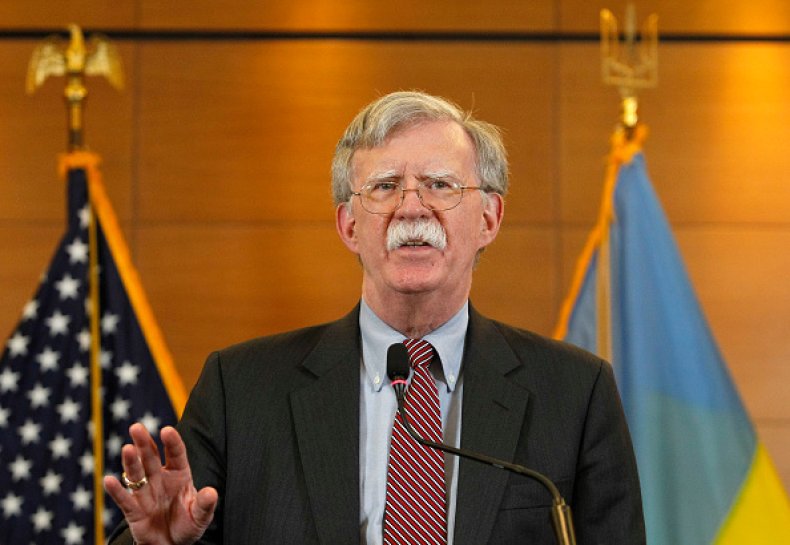 Senator Susan Collins, one of those at-risk GOP lawmakers, said she's been working with a small group of Republicans to ensure the upper chamber hears from additional witnesses. She did not say who or how many Republicans she was working with on the issue. Democrats need only four Republicans to break ranks to get new witnesses called.
But even if the Senate does call for Bolton and other witnesses to testify, the White House could still interfere with how much information those officials are able to share with lawmakers.
"The biggest question about Bolton's testimony is what will the president do to try and limit his ability to talk," Moss said. "No doubt the president has zero intention of letting Bolton divulge everything he knows, if he can prevent it."
Trump told Fox News in an interview last week that he had "no problem" with Bolton and other officials providing testimony but that he'd likely invoke executive privilege if the situation were to arise.
"Especially, a national security adviser. You can't have him explaining all of your statements about national security concerning Russia, China and North Korea—everything. We just can't do that," the president asserted.
But experts say that Trump can't block Bolton's testimony completely. What he can do is have his defense team claim executive privilege in response to specific questions posed by senators. It would then be up to Supreme Court Justice John Roberts to rule on whether the executive privilege argument is valid.
"But remember, statements in furtherance of a crime or fraud is not privileged," Akerman noted.