'The Last Jedi' Is 'Star Wars' Saga's Most Powerful War Commentary to Date, John Boyega Says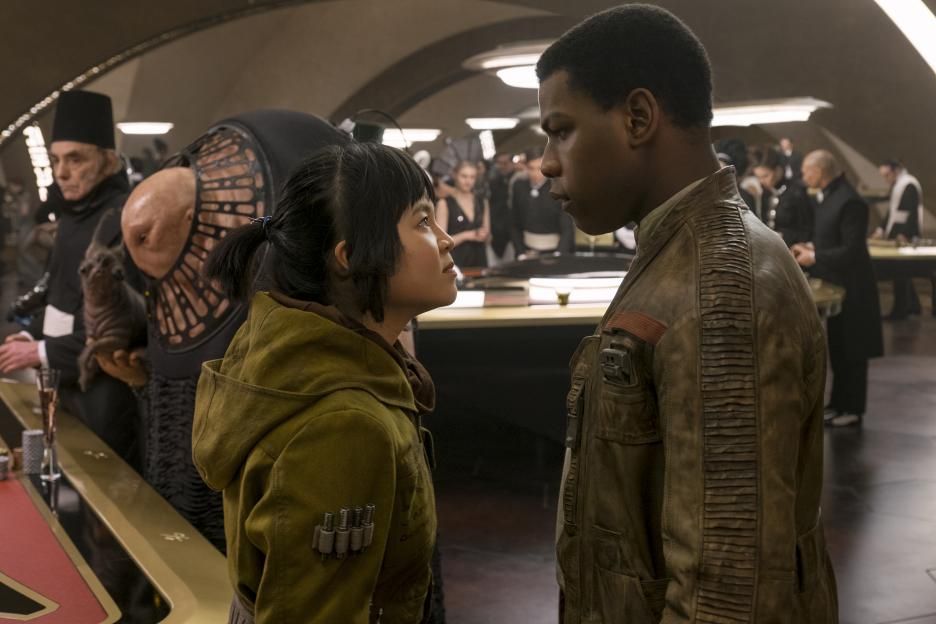 Every Star Wars film has been a war story—it's right there in the title, after all. But according to actor John Boyega, The Last Jedi is going to go to go deeper into the political commentary on war than Star Wars has ever gone before.
At a Disney press junket in Los Angeles on Sunday, the Episode VIII cast joined director Rian Johnson on a panel to answer a few questions about their highly anticipated new adventure. When the topic turned to the death of Han Solo, Boyega said his character Finn didn't have much time to grieve since he's in the middle of a war.
"The pressure's on. There's no time. I think that's one thing that's unique to me, about watching this movie, was the commentary on war," Boyega said, according to a report from Variety. "There hasn't been a Star Wars movie, yet, that has explored war in the way The Last Jedi does. It's very messy. The categorizing of good and evil, it's all mixed together."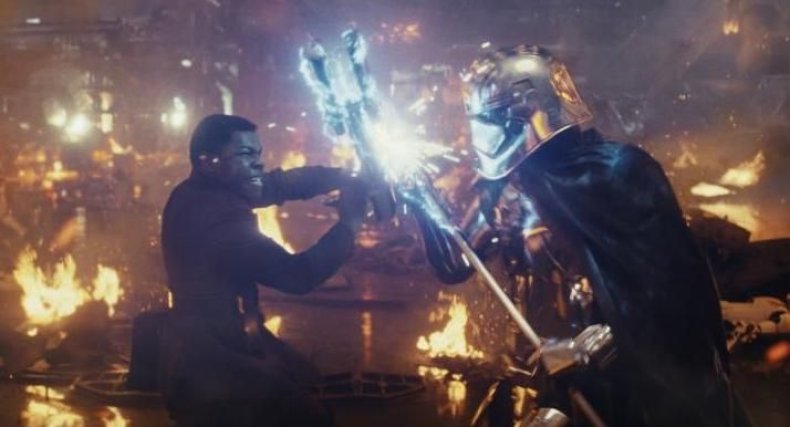 That's a bold claim, especially in the wake of the bleak, war-ravaged Rogue One: A Star Wars Story which hit theaters last December. It's also another hint at what has been teased heavily already: Someone (probably Rey) is going to be tempted by the Dark Side. Or maybe there is no Dark Side, after all?
And don't forget that Finn was once a Stormtrooper himself, stripped of his humanity to fight for the First Order. In The Force Awakens, he didn't seem to have much sympathy for his fellow brainwashed soldiers, but perhaps that will change in The Last Jedi. We've seen from the trailers that Finn gets into a big fight with Stormtrooper commander, Captain Phasma (Gwendoline Christie), so we know Finn's not done with his past. Plus, Johnson has promised a bigger role for Phasma in this film. Redemption arc, anyone?
Whatever's in store for Finn, Rey, Phasma and the rest of the Star Wars universe, we'll soon have some answers (and a whole bunch of new questions) very soon. Star Wars: The Last Jedi hits theaters nationwide on December 15.