Twitter Reveals Why John Boyega's Account Was Unverified
Update: Twitter confirmed that the verified badge on Boyega's account has been removed due to inactivity and will be restored once the account holder logs into their account.
A spokesperson said: "As outlined in the Twitter verification policy, Twitter may automatically remove the blue verified badge and verified status if the account becomes inactive or is incomplete. Inactivity is based on logging in. To keep the account active, the account holder must make sure to log in at least every 6 months."
Original article: Twitter has removed John Boyega's verification badge on his Twitter account. Fans of the actor noticed today that his blue tick was missing from his account which has two million followers.
Newsweek contacted Twitter to find out why Boyega's verification was removed but the social media giant did not reply at the time of publishing.
The last tweet on the account is from November 2020, meaning Boyega has been inactive for more than six months. Below is the last tweet from his account.
One possible reason could be simply due to inactivity. According to Twitter's FAQs regarding verification, "verified badges may be automatically removed from inactive and incomplete accounts."
The company also states that it "may remove the blue verified badge and verified status of a Twitter account at any time and without notice."
One of the reasons they can do this is if an account becomes inactive or incomplete.
It is not clear why Twitter decided to remove Boyega's verification, but the only plausible reason per their current guidelines is due to his inactivity on the site.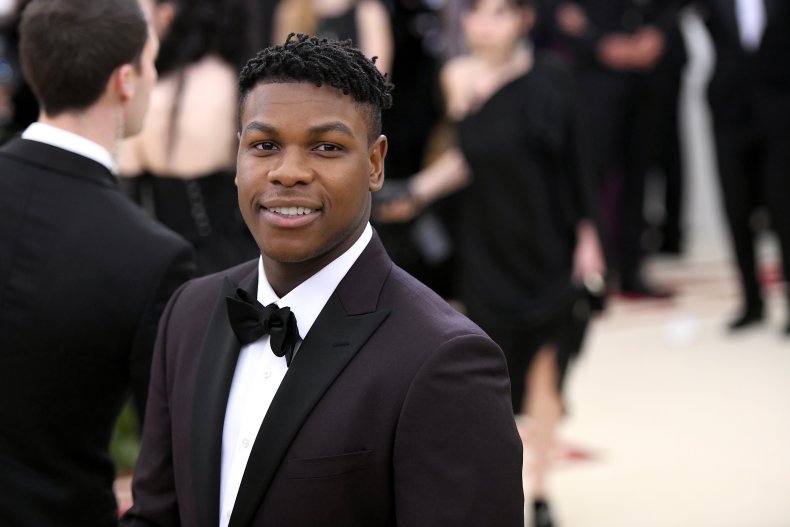 The loss of the Star Wars actor's blue tick comes amid news that he has abruptly exited production of the Netflix movie, Rebel Ridge.
Earlier this month, it was reported that he left the project due to "family reasons" but this week The Hollywood Reporter reports that he "simply walked away."
However, Boyega's agent Femi Oguns has categorically denied claims that the actor just up and left the production.
"I can categorically say that these rumors are completely untrue. People will form their opinions often rooted from boredom," Oguns confirmed in an email to the publication.
"As stated John unfortunately left due to family reasons which in truth is none of anyone's business except his own. John and Netflix have a wonderful relationship which will continue to grow for years to come whether that be through his acting or through [Boyega's production company] UpperRoom."
Netflix released a statement following the halting of production and filming on Rebel Ridge.
"Rebel Ridge is pausing temporarily as we look to re-cast John Boyega who needed to leave the project for family reasons," it reads.
"We remain committed to Jeremy Saulnier's extraordinary film and look forward to resuming production. We look forward to continuing our partnership with John Boyega's UpperRoom Productions, in addition to our upcoming film They Cloned Tyrone in which he also stars."
A number of fans have noticed Boyega's lack of blue tick today with some speculating that some of his tweets had been deleted.
One person tweeted: "I'm not typically one to comment on these sorts of things, but John Boyega's situation with Netflix has nothing to do with his Twitter presence. Him being unverified and having months of tweets deleted is unwarranted beyond measure. Who at Twitter thought this made sense?"
While another added: "the whole john boyega situation is mad sketchy because idk if it's hollywood trying to blacklist him or his personal reasons, i just hope he's okay."
Newsweek has contacted Boyega's representatives for comment.
Update 6/28/21, 3:15 a.m. ET: This article was updated to include Twitter's response.