John Brennan Says Donald Trump Can't Escape 'American Justice' and Will Never Run for Public Office Again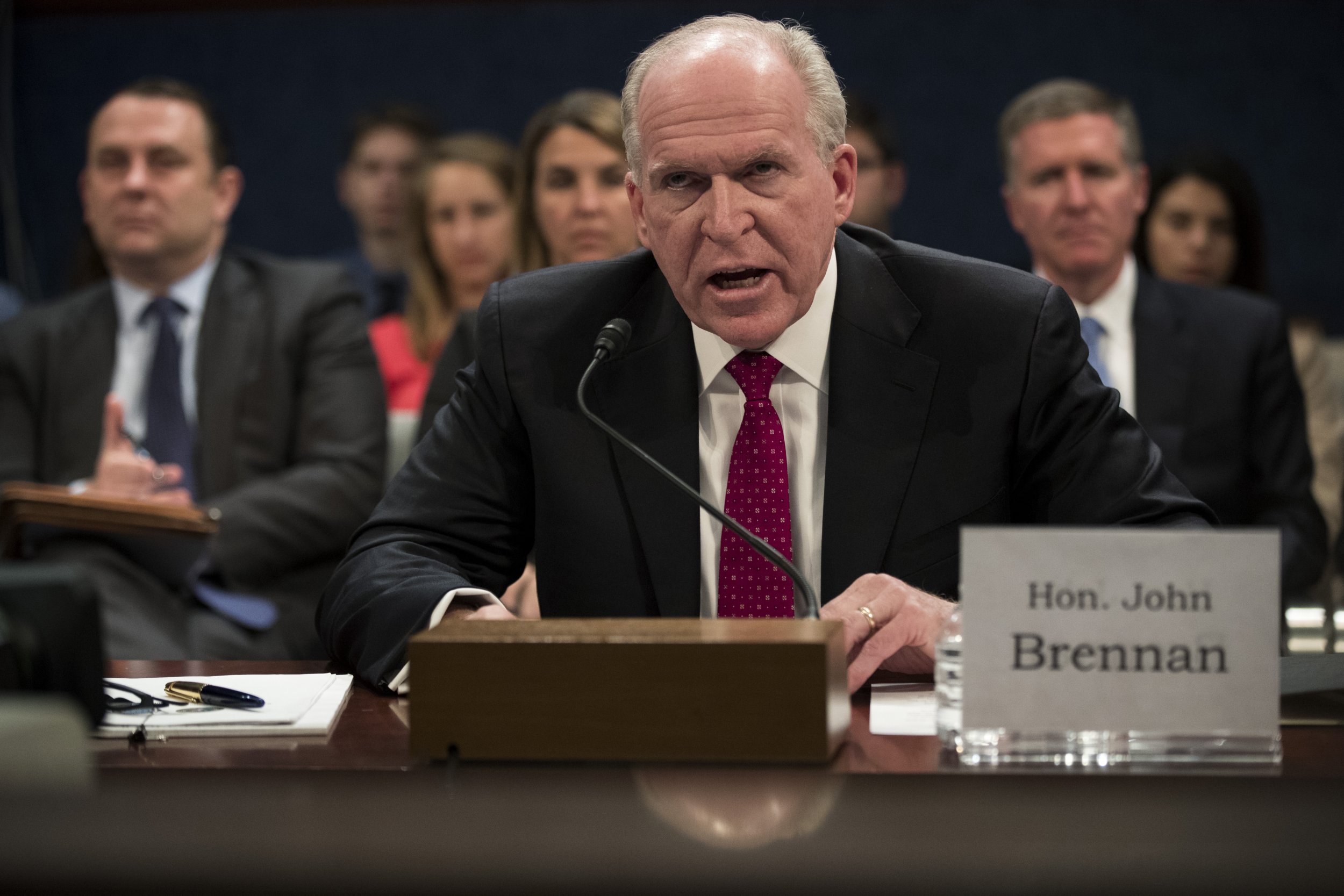 Former CIA Director John Brennan fired back at Donald Trump Monday morning, after another tweet by the president bashing the Russia investigation in the wake of New York prosecutors on Friday concluding that he directed his former personal attorney, Michael Cohen, to commit crimes related to campaign finance violations.
The president quoted Fox News, saying that "Democrats can't find a Smocking [sic] Gun tying the Trump campaign to Russia." As a result, Trump said "the Dems go to a simple private transaction, wrongly call it a campaign contribution, which it was not (but even if it was, it is only a CIVIL CASE, like Obama's - but it was done correctly by a lawyer and there would not even be a fine. Lawyer's liability if he made a mistake, not me). Cohen just trying to get his sentence reduced. WITCH HUNT!"
The president was referring to the two hush-money payments Cohen made "in coordination with and the direction of" then-candidate Trump to Stormy Daniels and Karen McDougal, according to Cohen and prosecutors, for their silence of alleged extramarital affairs. Prosecutors from the Southern District of New York on Friday concluded they were made "with the intent to influence" the election.
"Whenever you send out such [insane] tweets, I take great solace in knowing that you realize how much trouble you are in & how impossible it will be for you to escape American justice," Brennan said on Twitter. "Mostly, I am relieved that you will never have the opportunity to run for public office again."
Prosecutors said in Cohen's sentencing memo that "as Cohen himself has now admitted, with respect to both payments, he acted in coordination with and at the direction of Individual 1." Individual 1 was then-candidate Trump. "As a result of Cohen's actions," prosecutors added, "neither woman spoke to the press prior to the election."
Cohen, Trump's former "fixer," previously pleaded guilty to bank fraud, tax fraud, hiding foreign bank accounts and lying to Congress. He's since been cooperating with federal prosecutors, receiving praise from the Mueller team for it on Friday. Prosecutors from the Southern District of New York, however, were not as forgiving, recommending Cohen serve a "substantial" prison sentence of roughly four to five years.
Since the Friday revelations, some have said that the president's actions could be grounds for impeachment. Jerry Nadler, the top House Democrat who would be in charge of initiating articles of impeachment as chairman of the Judiciary Committee in 2019's session of Congress, said that if what prosecutors said was true, they would "certainly" be "impeachable offenses."
"Whether they're important enough to justify an impeachment is a different question," Nadler said on CNN on Sunday.
Barbara McQuade, a former U.S. Attorney for the Eastern District of Michigan, told Newsweek Saturdaythat Trump's "alleged conduct of directing Michael Cohen to make the payments in violation of campaign finance laws could be grounds for impeachment, even if the conduct occurred before he became president."
The reason, she said, was because "the payments were made to silence women who possessed information that could harm his candidacy if disclosed, thereby depriving the public of information that could influence their votes."