Donald Trump's 'Malicious Behavior' Will Leave Harmful, Lasting impact, Former CIA Director John Brennan Says
John Brennan, the former director of the Central Intelligence Agency from 2013 to 2017, penned an op-ed in the The Washington Post Friday promising to "continue to speak out loudly" over his concerns about President Donald Trump's administration.
"I will continue to speak out loudly and critically until integrity, decency, wisdom—and maybe even some humility—return to the White House," he wrote.
"The impact of the Trump presidency will be felt for many years to come," he added. "Most worrisome is that his use of falsehoods, his mean-spirited and malicious behavior, and his self-absorption will be emulated by many young Americans."
Brennan, who served in the CIA in different roles under Trump's four predecessors, drew a contrast between the respect he says other presidents showed for the office and Trump's approach of using "his 1600 Pennsylvania Ave. address and his Twitter handle to burnish his brand and misrepresent reality."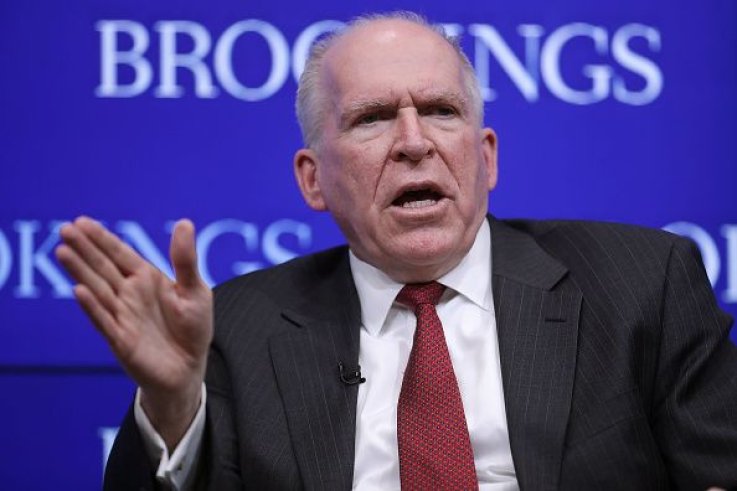 Brennan noted while he has disagreed with past presidents on different policy decisions, calling them "not perfect," he said he "never doubted that each treated their solemn responsibility to lead our nation with anything less than the seriousness, intellectual rigor and principles that it deserved."
Friday's op-ed isn't the first time Brennan has come out against President Trump. The former CIA Director has become one of the more vocal critics to Trump's approach to the presidency from past administrations
Brennan tweeted a response to the president on Twitter in March, labeling him a paranoid "charlatan" who misrepresents facts.
Brennan also directed a tweet at Senate Majority Leader Mitch McConnell and House Speaker Paul Ryan writing, "If Mr. Trump continues along this disastrous path, you will bear major responsibility for the harm done to our democracy."
In November, he told The Atlantic of the current president: "There is the lack of deliberate thinking that's a concern. There is a lack of understanding and knowledge that's a concern," he said. "And then there is this bully tendency that compounds all of the other deficiencies."
The animosity has not been all one way. Last month, Trump tweeted a lengthy quote from former Secret Service Agent Dan Bongino, who appeared on Fox and Friends before new CIA Director Gina Haspel was sworn in, calling Brennan "responsible for the destruction of American's faith in the intelligence Community."
Brennan ended his op-ed Friday with a promise to continue to call out the Trump administration as he feels necessary. "I have never been and will never be partisan," he said. "I speak out for the simple reason that Mr. Trump is failing to live up to the standards that we should all expect of a president."
Donald Trump's 'Malicious Behavior' Will Leave Harmful, Lasting impact, Former CIA Director John Brennan Says | U.S.