The internet was abuzz late last year when famed director John Carpenter took to Twitter to give his thoughts on Ubisoft's Assassin's Creed: Valhalla.
"ASSASSIN'S CREED VALHALLA is a return to excellence in the franchise. Massive open world, beautifully designed, with great gameplay. Incredible game," Carpenter wrote to his roughly 316,000 followers at the time.
While many were surprised that the iconic filmmaker, now 73, plays video games, it isn't some new fascination for Carpenter. He's been playing video games since the 1990s, when he and his son first started playing Sonic the Hedgehog together on the Sega Genesis, and he hasn't stopped since.
Of course, powering through Assassin's Creed and Far Cry isn't Carpenter's only hobby—he's also still making music, and is about to release a new project. On February 5, Carpenter (who has scored many of his own films, including 1978's Halloween and 1981's Escape From New York) will put out Lost Themes III: Alive After Death, his first album of non-soundtrack music in nearly five years. Crafted alongside regular collaborators Daniel Davies and Carpenter's own son Cody, the upcoming album is a compilation of tense, moody music that reflects a director's sense of control.
"This music that I'm making now is for the movies that you have in your mind," Carpenter told Newsweek over the phone in January. "So I don't make the movies, you make them. Put on the album and sit alone in the dark or sit with your loved one and start fantasizing. You can make movies, all sorts of great stuff. You don't need me to do it, so that's what it's about."
Newsweek got to speak with Carpenter about making music, playing video games and more. Read our conversation—which has been edited and condensed for the sake of length and clarity—below.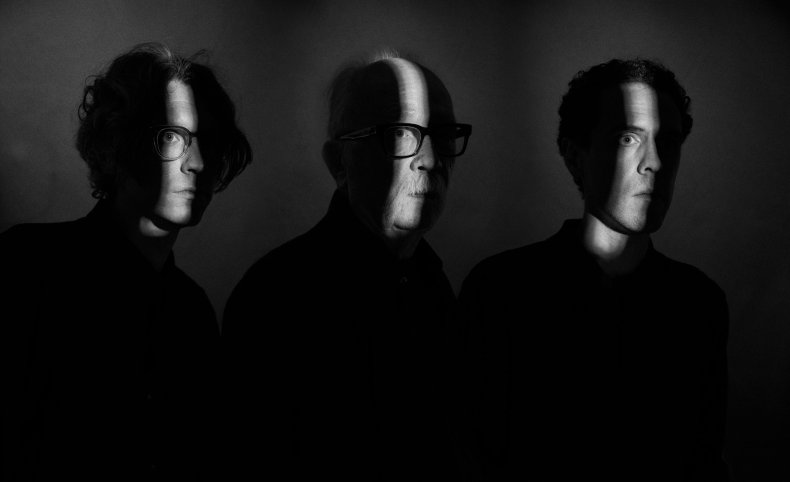 When you tweet about video games, how does it make you feel when people are surprised?
It's interesting. I've been tweeting about video games for years now and every time I do somebody discovers it. You know, like, "Oh, really?" I've been doing it for so long. It's just a way of expressing what I feel about the games. Usually it's a positive review. Occasionally I put something down.
Your last gaming tweet was about Assassin's Creed, but what are you currently playing?
I go back to old games. I play Far Cry 4 right at this moment, but I'm also playing Fallout 76. I love that game and that game is full of bugs, but I still love it. I mean, I don't know why. It's really fun to play.
When you play Fallout 76 do you play with friends online or solo?
I'm on my own. I'm a lone wanderer.
You say you like to go back to old games. What is your go-to if you need to just put in a game?
Borderlands. Any of the Borderlands series. I can put that in and I'm good to go.
Are you one of those gamers who stays with a certain console? Do you just buy Xbox or PlayStation consoles, for example?
I have an Xbox and PlayStation. I go where most of the games are. That's what I do. Most of the games are released on those, so that's where I go.
Where do you get your game recommendations? Do you read reviews, or does your son tell you about certain games?
A little of everything. Some people say, "Hey, I think you might like this," but it all depends.
If I were to recommend you a game, what type should I suggest? Do you like single-player narratives, or do you prefer online multiplayer?
I like first-person shooters. Single-player narratives are alright.
That would explain the Fallout love. On the subject of buggy games, are you aware of, or have you heard of Cyberpunk 2077?
Yeah, I have. [Chuckles.] My son showed me some of the stuff. My God. What the hell is going on here? It's very sad.
I was wondering if you're familiar with Among Us, because I've heard a lot of comparisons to The Thing.
I'm not familiar with it at all.
Okay, let me let me briefly describe it for you. A group of players gather on a spaceship and complete tasks. However, a small number of the group are imposters and go around killing the others. Whenever a body is found, a meeting is summoned and the group discuss who they believe is the imposter. Once they feel comfortable to vote on one, they shoot them out into space.
Oh my God. That's hilarious. [Laughs.] Who makes that?
It's an indie studio called Inner Sloth. You can play on PC, Nintendo Switch and on your phone. I recommend checking it out.
Alright, I'll have to.
Your love for Sonic is well documented, but what exactly about it do you love?
Well, it's the music, it's the speed, it's the character of [the game]. All of it is just great and ridiculous at the same time, but so much fun. Come on, now, it's fun.
Did you watch the movie?
Oh, God, no.
As a director yourself, what is it about video games that makes it so hard for Hollywood to successfully translate that material to the screen?
The stories don't go. Video games are about solving problems and... I don't know, there's a three-act structure in movies that just doesn't translate so well. Maybe one day there will be a great movie derived from games.
I liked the Mortal Kombat movie in the '90s.
Mortal Kombat? [Laughs] Okay, well there you go.
You're coming out with a new album in February. What do you love about making music?
Everything about it. Every single day, it's awesome. I just love it. We're having a great time. That's the big thing.
Are you interested in making music for video games?
Sure, all you gotta do is come up with a little cash and we'll do it.
Is there a video game that you play where you listen to the music and say, "Wow, the music is amazing"?
I like the music from a bunch of games. The Sonic games are especially great and creative. I like the music from the Fallout games. That is pretty good stuff. It's moody and interesting. I like the music from the Far Cry games. And there's a bunch of them, really.
If you were to be tasked with making music for a specific game genre, which do you think it would be?
It would probably be a scary one. I can imagine that. I don't know, I'd be willing to do something else. I'm open for anything.
Is there a game franchise you would like to make music for? You've just mentioned enjoying the music in Fallout and Far Cry.
Naw, hell no. For those games there is too much pressure. I want to play them. I don't necessarily want to make music for them.
You're known for making thriller and horror movies. Do you enjoy those types of games?
They can be fun. The Resident Evil games are always fun—I enjoy them. It all depends. There isn't one genre that I say, "I have to play all of these," it just depends on the game. I don't really have a go-to. "Give me an action game every time," not necessarily. If it's not a good game, I don't want to play them.
What's your relationship with your son in regards to video games? Do you both still play games together?
Absolutely, we're playing a game now called Spelunky. Oh my God, is that hard and challenging, but we're having a good time playing that.
Oh, that's great. Check out the second one when you get the chance.
When we're done with the first we'll move on to the second.
If you like to play those games with your son, do you mind if I recommend another? Although, you might start fighting with each other over it.
I don't mind that, what is it about?
It's called Overcooked. You and a group of people have to prepare and cook meals for guests at a restaurant. You split up the tasks while chaos ensues. That's the best way to describe it.
Oh dear. I don't know. [Laughs.] Maybe.
I'll be looking out for a tweet if you do check it out, though.