John Cena Returns to WWE During MSG Live Event
John Cena made his return to a WWE ring during the company's Holiday Live Event Tour that kicked off at Madison Square Garden on Wednesday night.
On an eventful night that saw the female superstars main event a show at MSG for the first time, as well as the debuts of many up-and-coming NXT superstars, Cena's return easily brought the near sold-out crowd to its feet.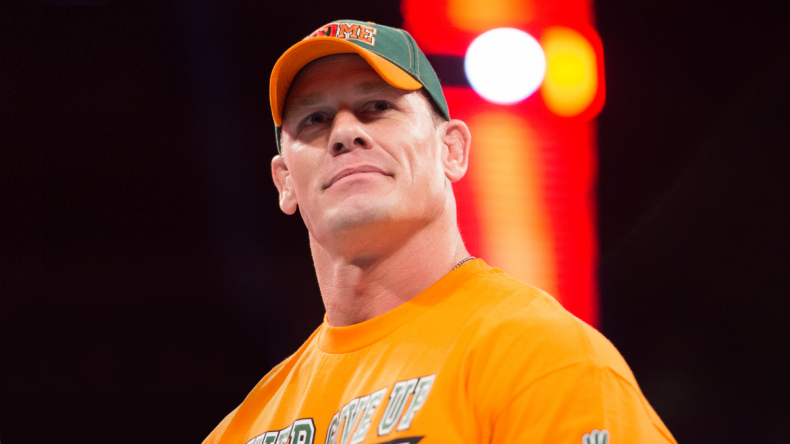 Baron Corbin came out to the ring for his one-on-one match with Braun Strowman. However, the "monster among men" is still recovering from elbow surgery, so instead Corbin cut a promo about how Strowman wouldn't be at the show, saying he will be the victor once the referee counts to 10.
Those who saw the TLC pay-per-view in early December know this is similar to how that match started out. Before the count of 10, Vince McMahon surprised the New York crowd by coming out to deliver a promo of his own.
McMahon asked to restart the count, and the referee got to 10 to give Corbin the victory. However, Vince wanted the crowd to have a match, so he announced Corbin's opponent for the night was a "man who has more MSG moments than Hulk Hogan, Bruno Sammartino and Stone Cold combined"—none other than John Cena.
What followed was your typical Cena match. He delivered the Attitude Adjustment followed by his new Lightning Fist (the sixth move of doom) for the pinfall victory. To close out his appearance, he delivered a promo, where he talked about wanting to spend the holiday with his family, the WWE Universe.
The 16-time WWE Champion has been with the company on and off throughout 2018, with his last appearance being at the Super Show-Down in Australia. He was scheduled to appear at Crown Jewel in Saudi Arabia, but pulled out after the controversy surrounding the death of Washington Post journalist Jamal Khashoggi.
WWE announced Cena will appear on the January 1 episode of SmackDown Live, and both the blue brand and Monday Night RAW in 2019. How often Cena will be on WWE television is anyone's guess: he told ESPN earlier this month that his budding movie career prevents him from being in the ring while filming.
What do you think of Cena's return to WWE? How often will he be on television? Let us know in the comments section below.