John Cleese Cancels Himself From Cambridge University Talk After Previous Speaker Banned
British actor John Cleese is taking no chances with what he considers the "woke" mob, even if it means canceling an upcoming appearance at his own alma mater.
Cleese on Tuesday took to the social media platform Twitter to announce he was pulling out of appearing at the leading UK institution after a fellow attendee was barred by "woke" staff and students.
"I was looking forward to talking to students at the Cambridge Union this Friday, but I hear that someone there has been blacklisted for doing an impersonation of Hitler," Cleese told his 5.6 million Twitter followers. "I regret that I did the same on a Monty Python show, so I am blacklisting myself before someone else does."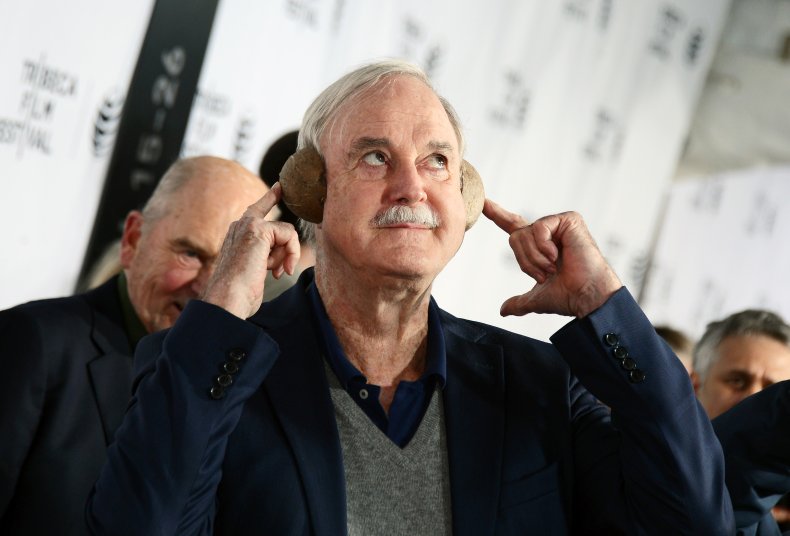 It was in the 1970s sitcom Fawlty Towers that while playing the character of Basil Fawlty, Cleese impersonated Hitler.
Specifically, Cleese was referring to fellow actor and art historian Andrew Graham-Dixon who during a videotaped meeting used a German accent and impersonated the dictator. Graham-Dixon said the act was meant to be satirical and had intended to "underline the utterly evil nature of Hitler and his regime." Because of the impersonation, the Cambridge Union said he would not be invited back.
For his part, Cleese was to appear as part of a documentary series titled Cancel Me, where he interviews those who claim to be victims of "cancel culture." Instead, he essentially "canceled" himself.
In a second tweet, the 82-year-old expressed remorse and dismay to fans over the current "woke" culture and its stifling effect on comedy.
It's a pattern of behavior from the comedic actor lately. Last year, he criticized the BBC when it removed an episode of Fawlty Towers because it included a racial slur.
"I apologise to anyone at Cambridge who was hoping to talk with me, but perhaps some of you can find a venue where woke rules do not apply," he wrote, following up his initial tweet.
That garnered a mixed response from fans.
"bit pathetic this isn't it? It isn't ok to say racist and anti-Semitic things while pretending to Hitler: in fact it isn't ok to say those things under any circumstance at all. What concept (wide-eyed emoji)," wrote @biiirby.
"I love this. John Cleese cancel himself from the Cambridge Union over their latest censorious move," said @darrengrimes_
It was last November that the Monty Python comedy troupe co-founder faced backlash after a screenshot of a September 30 tweet was shared of a signed letter expressing "solidarity" with Harry Potter author J.K. Rowling, who had been under fire concerning comments she had made about transgender people in a controversial essay.
The letter was also signed by novelist Ian McEwan and playwright Tom Stoppard and cited her treatment as "example of hate speech directed against her and other women that Twitter and other platforms enable and implicitly endorse."
For his part, Cleese when asked about his thoughts on Rowling's position, replied that he was "not that interested" in the issue.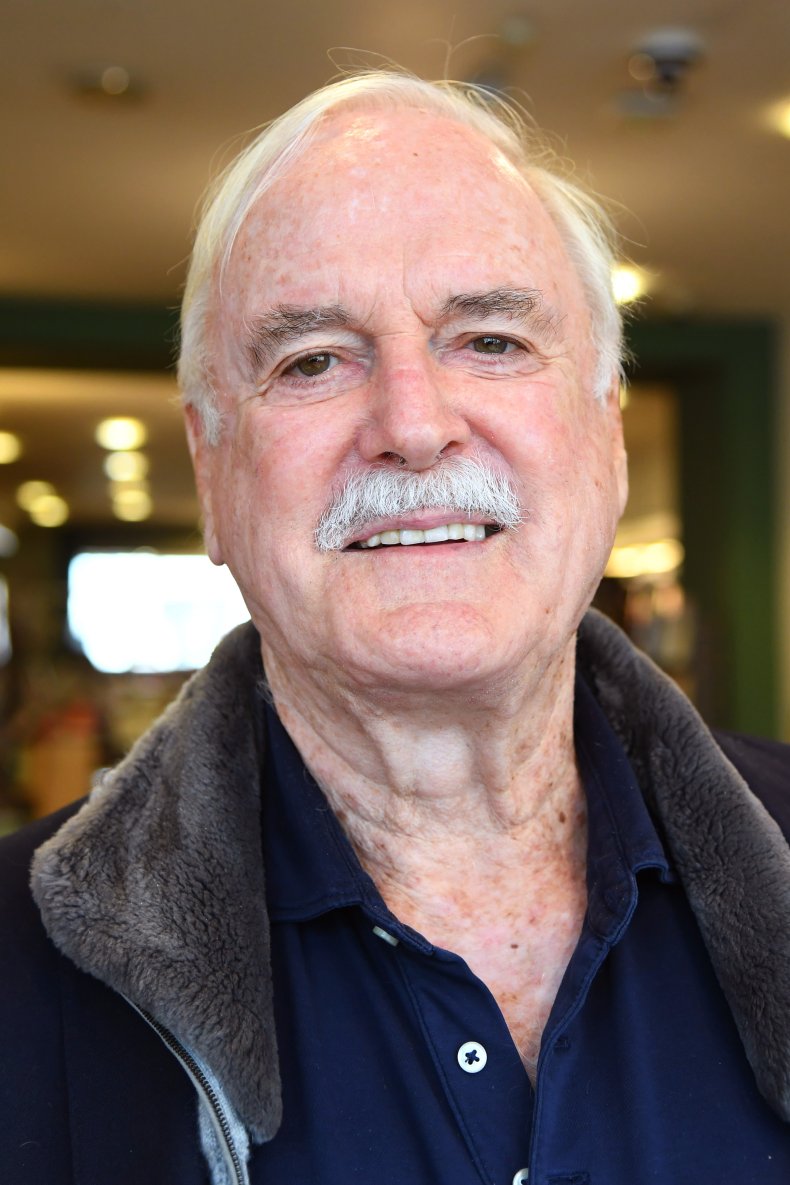 "I'm afraid I'm not that interested in trans folks," he wrote. "I just hope they're happy and that people treat them kindly."
Cleese went on to clarity that he was more focused on other issues, such as the "threats to democracy" in America, police brutality and the "appalling British press."