John Cleese Fires Back at 'Fawlty Towers' Tribute Show: 'It's a Rip-Off'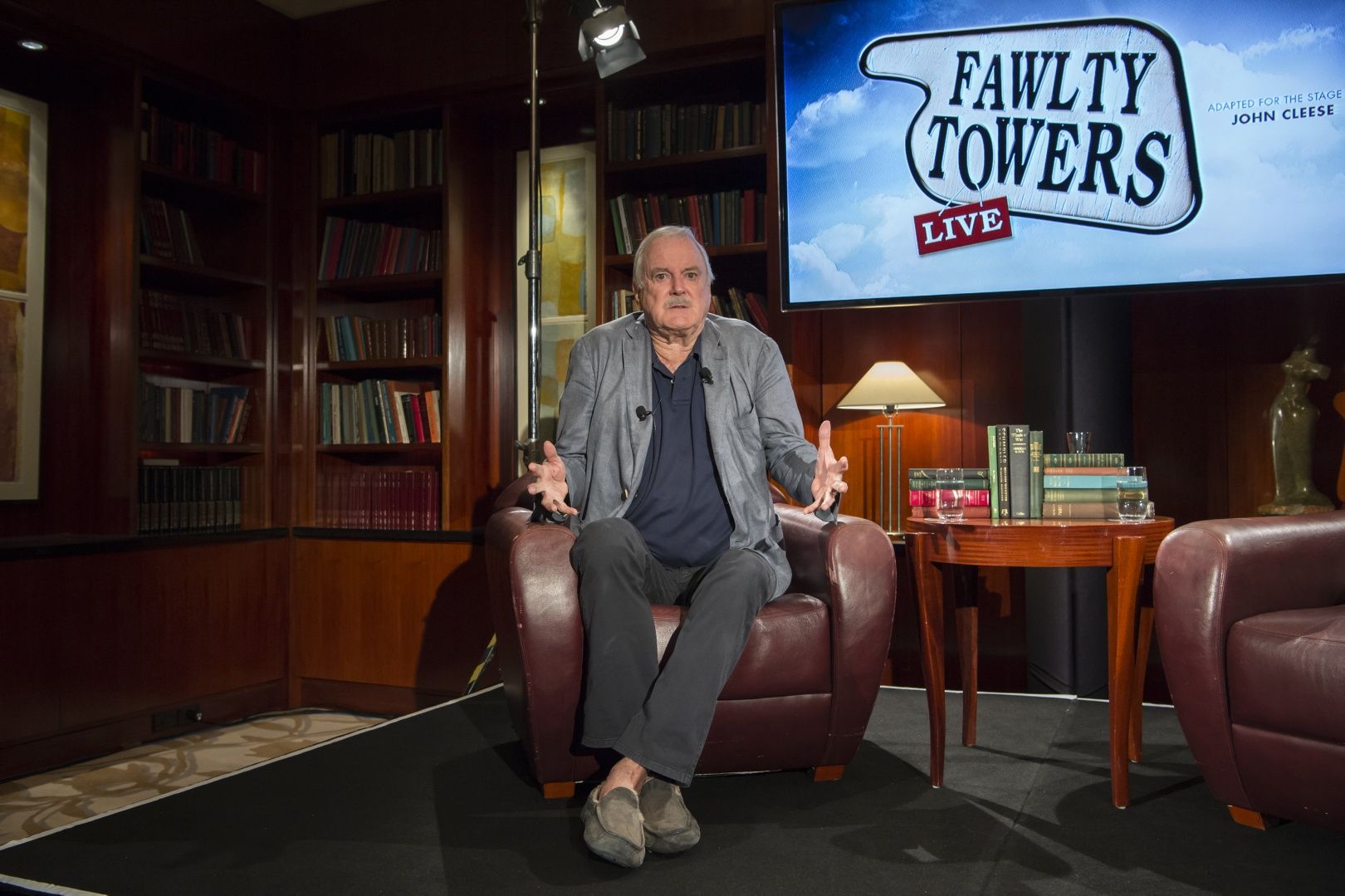 John Cleese has rejected claims that an Australian theater show based on his sitcom Fawlty Towers is a "tribute."
The iconic Monty Python comedian suggested on Tuesday that he may sue the production company behind Faulty Towers The Dining Experience, which has been running shows in various countries including Australia and the U.K. since 1997. He claimed that Interactive Theatre International had failed to seek permission to use the characters and other elements of the hit BBC comedy or to compensate him or ex-wife Connie Booth, with whom he created the show.
Cleese, 76, said he was "astonished" to learn of the show's financial success, thought to be around £1 million ($1.4 million), and had only discovered the "rip-off" production a year ago.
In a statement released on Wednesday, Interactive Theatre International argued that Cleese was fully aware of the dining experience's existence and insisted the show is a "tribute" to Fawlty Towers.
"We are staggered by John Cleese's vitriol towards us and our tribute show. He and his management have known about our show for years," a spokesperson said on its website.
"We have made nothing like the sums he claims we have. We are not an unauthorized rip-off show—anyone who knows the law in this area will understand that we do not require authorization to use the concept of Fawlty Towers.
"We are not the bad guys he is painting us to be. It is a shame he has chosen to air his frustrations so publicly rather than contacting us directly about this matter."
But Cleese hit back at the company in a series of Twitter messages in the early hours of Thursday morning.
He wrote: "I'm always learning. I had never realized that 'tribute' is a synonym for 'rip-off.'"
When a fan suggested he should attend one of the shows and register his complaint in person, Cleese added: "I wouldn't want to show such 'vitriol' towards them."
He concluded:
Cleese is currently preparing for an official stage production based on the sitcom—which aired between 1975 and 1979—called Fawlty Towers Live. The show is due to premiere in Australia in August.
"Now that Fawlty Towers is about to happen as a proper stage show and producers are investing money in what is a risky enterprise, we certainly don't want other shows out there confusing people," he said of the unofficial dinner theater show.