Tennis Sexism Row: John Cleese Calls for 'Equal Terms' Between Men and Women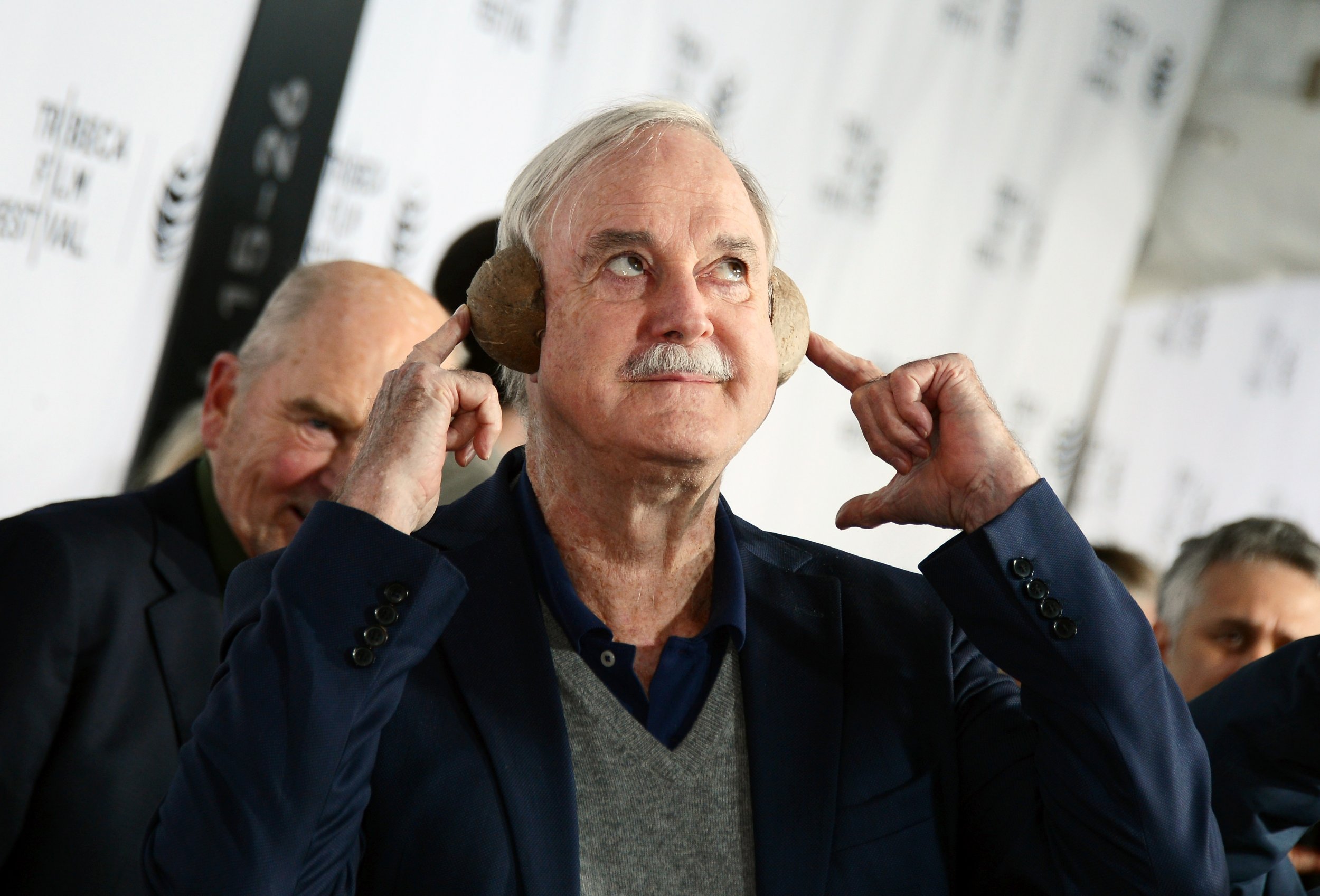 John Cleese has weighed in on the row over sexism in tennis with a call for greater equality in the sport.
The Fawlty Towers actor had previously been best connected with tennis through the famous 'Blancmange' sketch in Monty Python's Flying Circus, where a three-foot-high pudding takes on a Scotsman called Angus Podgorny in the Wimbledon final.
But on Tuesday he tweeted his support for equal pay for men and women in the game, in the wake of comments, and a subsequent resignation, of Raymond Moore, the director of Indian Wells Tennis Garden, where the prestigious BNP Paribas Open has been taking place.
Moore said before the women's final in California on Sunday between Serena Williams and Victoria Azarenka of Belarus that "lady players" should "go down on their knees and thank God" for the presences of Rafael Nadal and Roger Federer.
Cleese tweeted: "This tennis row… I am a believer in equality, and I want to see more tournaments where men and women play against each other on equal terms."
Moore apologized for his comments, calling them "erroneous" and in "extremely poor taste," but he quit as tournament director on Monday evening.
Williams, the world's number one ranked woman player, described Moore's comments as "inaccurate," though her counterpart in the men's game, Novak Djokovic, has attracted criticism since he suggested, after winning his own final in Indian Wells against Milos Raonic of Canada, that the men's ability to attract greater audiences meant they should fight for more pay.
Male and female winners of the year's four Grand Slams now receive equal prize money, with Wimbledon the last major to introduce the measure in 2007.
The situation is the same in Masters tournaments like Indian Wells, where women and men compete alongside each other.