John Constantine Blazes Into 'Legends Of Tomorrow' Season 4
The Hellblazer is coming to the Arrowverse full time. Deadline reports Matt Ryan has secured John Constantine a permanent home on DC's Legends of Tomorrow.
Ryan will reprise his role as Constantine in tonight's episode of Legends, "Necromancing The Stone." The character's animated CW Seed series premieres later this week. Constantine will then appear in the Legends of Tomorrow Season 3 finale. Whatever happens in that final episode should give us a few clues about why Constantine decides to stay on the Waverider full time.
This is the best-case scenario for Constantine's cult following, gained during the character's too-brief 2014 live-action run on NBC. His fans have been demanding more ever since, and now those dreams have finally come true. Though it's important to note a condition came with the announcement. Ryan will only become a series regular if the show is renewed, and renewal has not yet been confirmed by the network. Considering Legends is arguably the best show on The CW right now, a fourth season seems like a safe bet.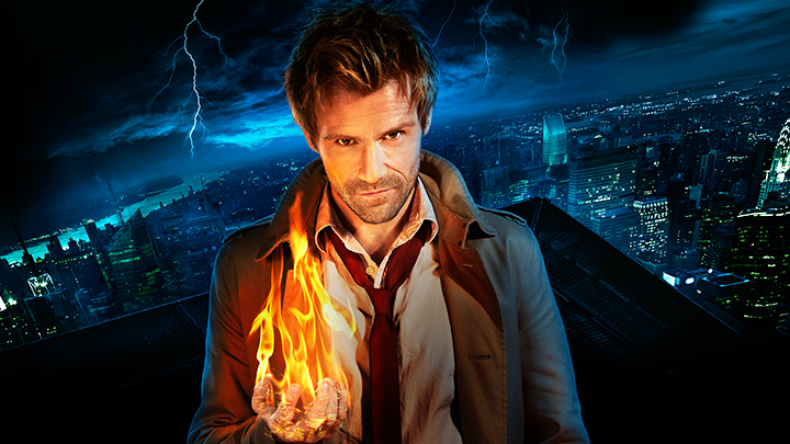 During Constantine's last cameo, he flirted with the Earth-X version of Captain Cold, hooked up with White Canary and hunted down a demon named Mallus. The synopsis for this week's episode suggests he'll return to finish the job.
THE POWER WITHIN — When Mallus' power over Sara resurfaces, she unwittingly becomes the bearer of one of the Totems. Rory must conquer his dark side in order to wield his own Totem power to help save the crew. Meanwhile, Agent Sharpe notices that something is wrong and recruits someone unorthodox to help.
Legends of Tomorrow airs Mondays at 8 p.m. on The CW.