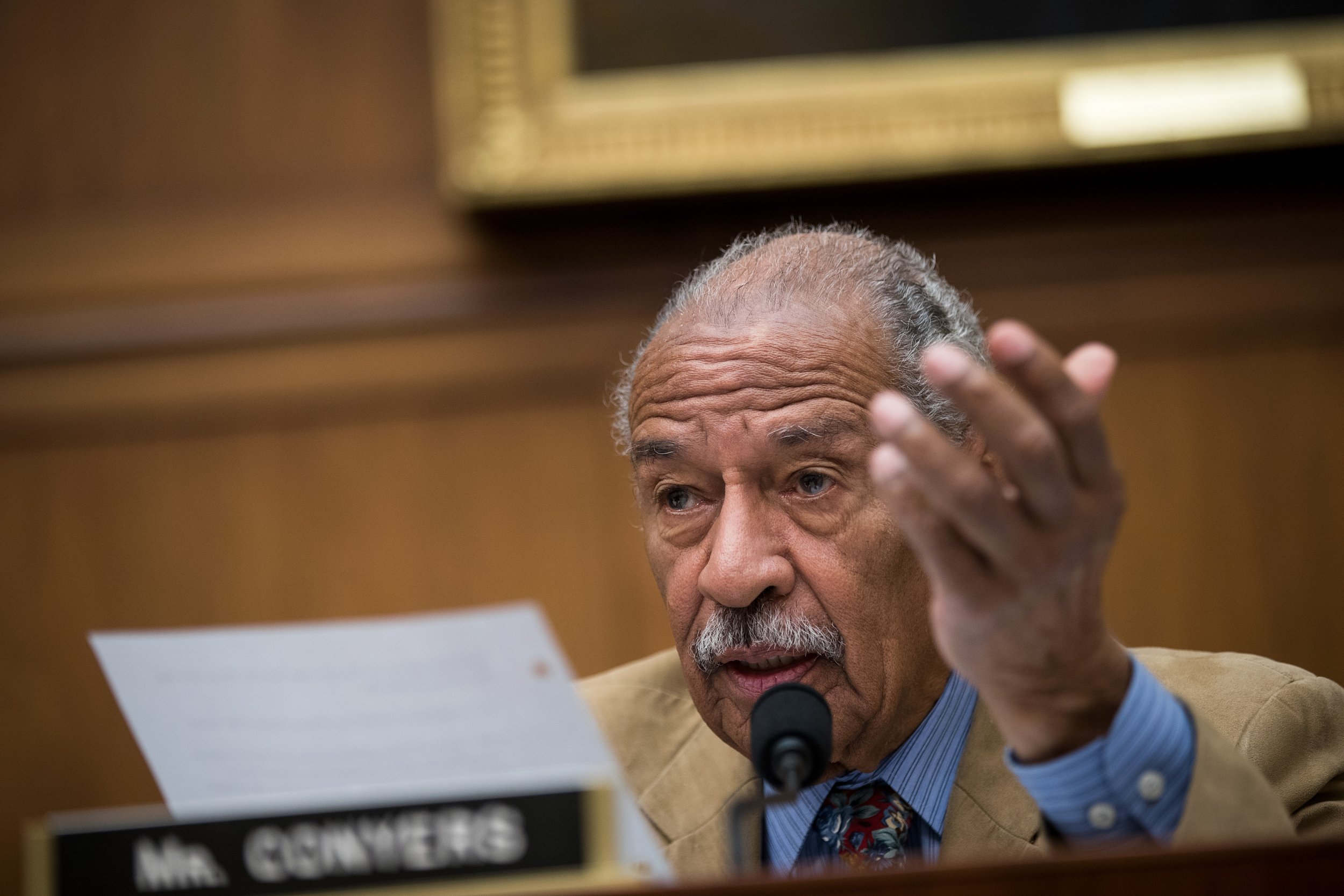 Following a report Monday night that Representative John Conyers Jr. has faced documented sexual misconduct allegations, the Congressional Black Caucus announced plans to hold sexual harassment training for members after Thanksgiving.
Conyers, a Democrat who represents parts of Michigan, is the longest-serving member of the House of Representatives, having been in office for almost 53 years. Conyers is the first African American in Congress to hold the distinction of dean, meaning he is a senior member. He is the ranking member of the House Judiciary Committee.
Related: Weinstein hired the same investigator Clinton did to pursue accusers
On Monday night, Buzzfeed reported details of a 2015 settlement between Conyers and a former employee who claimed he fired her because she had refused his "sexual advances." The complaint included four affidavits from former staff members alleging that Conyers continuously made such advances to women on his staff, including asking them for sexual favors and touching their hands, legs and backs in inappropriate ways, according to the report. The complainant reportedly received $27,000 as part of the settlement. Buzzfeed said it had obtained the wrongful dismissal documents from Mike Cernovich, a conservative media personality, author and filmmaker.
In a statement on Tuesday, Conyers said, "I expressly and vehemently denied the allegations made against me, and continue to do so." He added, "My office resolved the allegations—with an express denial of liability—to save all involved from the rigors of protracted litigation. That should not be lost in the narrative."
In a separate statement on Tuesday, the Congressional Black Caucus, which Conyers helped establish in 1971, said, "The Congressional Black Caucus' (CBC) position on sexual harassment and sexual assault is clear: no matter the perpetrator, no matter the victim, those responsible for sexual harassment and/or sexual assault must be held accountable."
The statement continued: "The CBC has been made aware of some very serious and disturbing allegations against our colleague John Conyers, as well as his statement emphatically denying these allegations. We encourage and expect Mr. Conyers to cooperate fully with any and all investigations into this matter."
In the statement, the caucus pointed out that its members had introduced and supported legislation calling for mandatory sexual harassment training for staff in Congress. The group said that it held sexual harassment training for its chiefs on Monday, and that it would schedule training for members and other staffers after Thanksgiving.
"Those who come to work in Congress and elsewhere have a right to a workplace free of unwanted sexual behavior, and the CBC will continue our efforts to protect this right," the statement said.
Kamara Jones, a spokeswoman for the caucus, said the training for members had been previously discussed but the plan was finalized on Tuesday.
The allegations involving Conyers came amid weeks of reports about sexual misconduct by men in positions of power, beginning with since-ousted Hollywood producer Harvey Weinstein. Also on Monday, outlets reported about allegations against television host Charlie Rose, and against Glenn Thrush, a White House correspodent for The New York Times.