John Cox, a Republican running for California governor, has hit the campaign trial alongside a 1,000-pound, live Kodiak bear.
Cox and the bear, nicknamed Tag, made their debut at a kickoff event in Sacramento on Tuesday morning during his "Meet the Beast" bus tour. The two were separated only by what appeared to be a thin fence.
"We're going to need big, beastly changes to be made in the state," Cox said in a stump speech. "We're going to have to be tough as beasts to go against the special interest groups that have really run California for so long."
Cox joked that the bear "told me he wants to be lieutenant governor."
Cox, 65, is a businessman and perennial political candidate. He last ran for governor in 2018, a race he lost to Gavin Newsom by 24 points. This time, he's thrown his hat into the ring again because Newsom will likely face a recall election later this year.
On Tuesday, Cox launched a $5 million statewide TV advertisement that features a roaring bear and a talking parrot mocking Newsom as a "pretty boy."
"We chose pretty over accomplished. We chose beauty over brains. We chose to continue political dynasties instead of saying, 'Stop, this ain't working. We need to choose someone who can fix this place,'" a voice-over says during the nearly three-minute video.
"Will you choose beauty or the beast who will hit the ground running, thundering, slashing our outrageous cost of living and housing—a political outsider who will shake up Sacramento and slash taxes?" the ad continued.
In the first four hours the video was on YouTube, it was viewed more than 7,000 times.
Newsweek reached out to the Cox campaign for additional comment but did not receive a response before publication.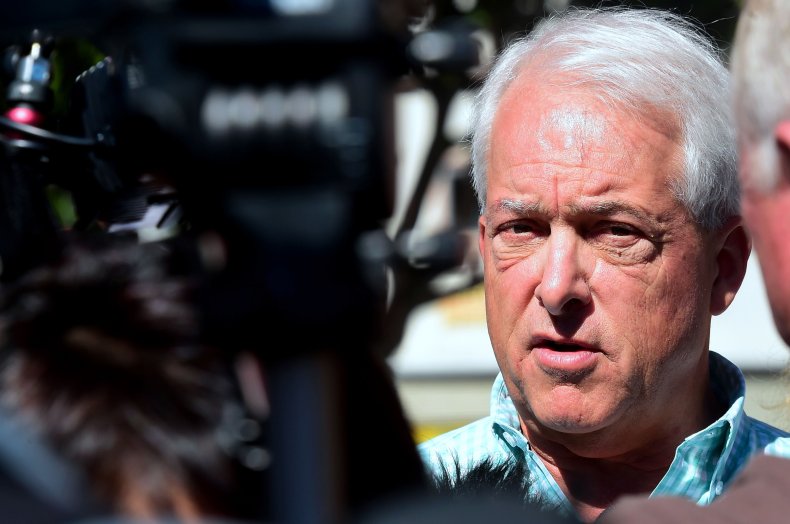 Cox joins three other Republicans—Caitlyn Jenner, former San Diego Mayor Kevin Faulconer and former congressman Doug Ose—who launched campaigns after the recall effort against Newsom secured enough valid signatures to get on the ballot.
Jenner, 71, also released her first campaign advertisement on Tuesday. The clip highlighted her platform and attacked Newsom for the state's coronavirus lockdowns and his "insider-friendly" policies.
"California needs a disruptor," Jenner said in the video. "A compassionate disruptor."
She added, "I want to carry the torch for the parents who had to balance work and their child's education, for business owners who were forced to shut down, for pastors who were not able to be with their congregation, for the family who lost their home in a fire, for an entire generation of students who lost a year of education."