Watergate's John Dean Mocks Donald Trump over Mueller Report: 'When Was the Last Time You Read 400 Pages Plus of Anything'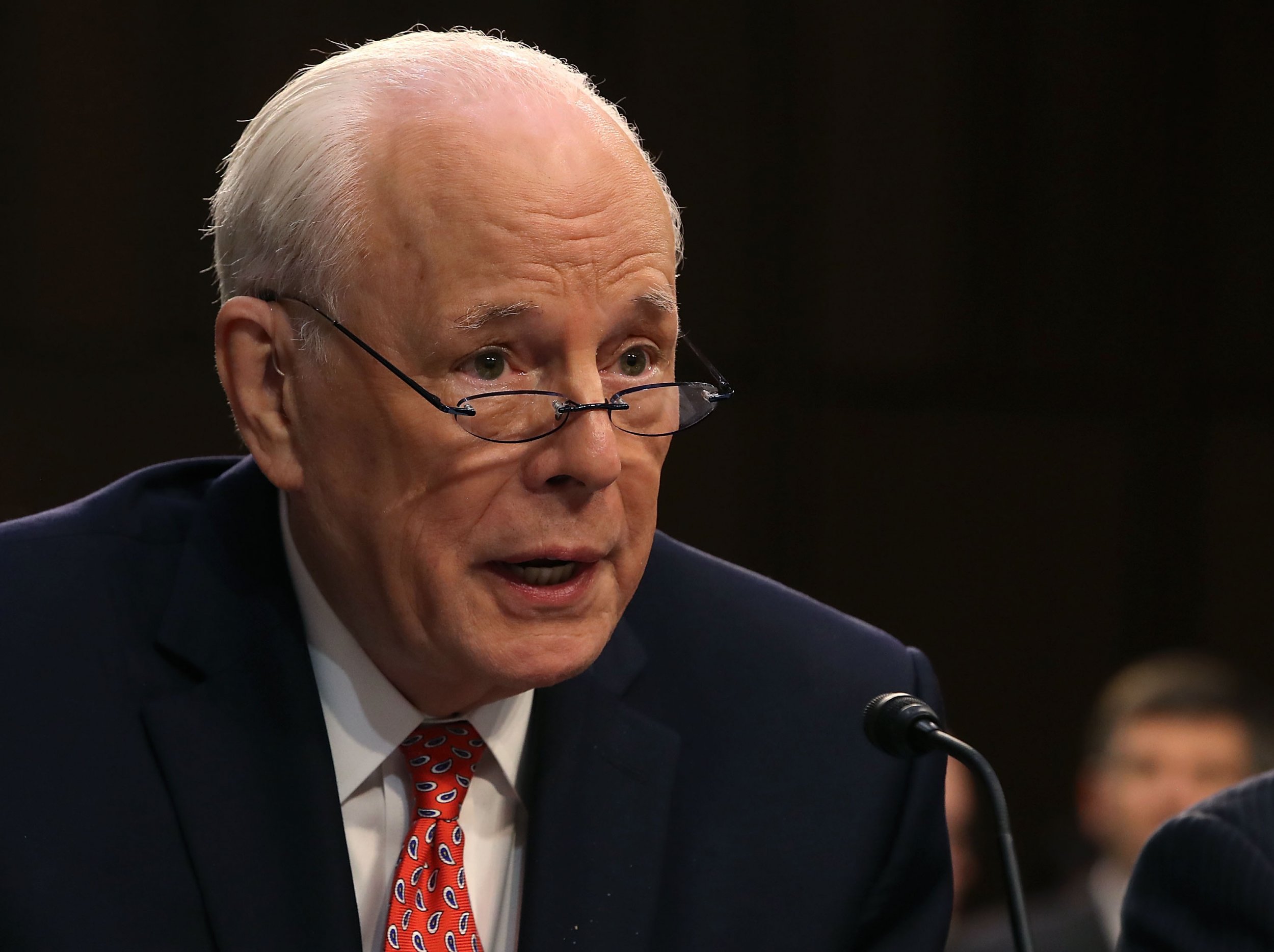 Richard Nixon's White House counsel John Dean mocked President Donald Trump for claiming that he has not yet read Special Counsel Robert Mueller's final report on the Russia investigation, asking Trump when he last read anything that long.
The president revealed that he has not seen the highly debated document in a Twitter post on Saturday morning.
"I have not read the Mueller Report yet, even though I have every right to do so," he wrote. "Only know the conclusions, and on the big one, No Collusion. Likewise, recommendations made to our great A.G. who found No Obstruction."
Dean, who was himself heavily involved in the Watergate coverup before agreeing to be a witness against Nixon, immediately replied to Trump's comment with a tweet of his own: "And when was the last time you read 400 pages plus of anything? You don't read, remember! Maybe Barron will read it to you…"
There have been several reports in which Trump is described as the president who doesn't read. Occasionally, Trump has even admitted that he is often "too busy" to read detailed reports or even daily intelligence briefings.
During the 2016 election, then-candidate Trump told the Washington Post that not only does he have no time for reading but he also has no need for it because he can reach the right decision "with very little knowledge other than the knowledge I [already] had, plus the words 'common sense,' because I have a lot of common sense and I have a lot of business ability."
Then in 2018, it was reported that President Trump does not read his daily briefing, which is a document laying out the most important information collected by intelligence agencies. Instead, he opted for an oral briefing of select intelligence issues in the Oval Office.
Even still, the Mueller report has been one of the most highly anticipated events in national politics for the past two years.
The special counsel handed over his final report to Attorney General William Barr on March 22 and Barr released a brief four-page summary of the investigation's key findings just 48 hours later.
In the summary, Barr said that Mueller and his team did not establish conspiracy between Russia and the Trump campaign during the election. Barr also announced that while the special counsel did not reach a conclusion "one way or the other" as to whether Trump obstructed justice throughout the probe, he and deputy attorney general Rod Rosenstein concluded there was not sufficient evidence to prove the president committed a crime.
But Democrats are still waiting for Mueller's report to be released in its entirety. This week, the House Judiciary Committee authorized a subpoena for the full report just in case Barr does not make the entire document available.
"Show us the Mueller report, show us the tax returns, and we are not walking away just because you say no the first time around," House Speaker Nancy Pelosi warned the president on Thursday.
Trump continued his Twitter tirade on Saturday, adding that "13 Angry Trump hating Dems (later brought to 18) given two years and $30 million, and they found No Collusion, No Obstruction. But the Democrats, no matter what we give them, will NEVER be satisfied. A total waste of time."