John Dean Testimony: How to Watch Live Stream, Start Time As Watergate Figure Testifies on Mueller Report
The House Judiciary Committee will hear from former White House counsel and Watergate figure John Dean on Monday afternoon as Democrats continue to debate whether to start impeachment proceedings.
Dean and other legal experts will testify before lawmakers about the lessons learned from special counsel Robert Mueller's report on the Russia investigation. The hearing is scheduled to begin at 2 p.m. eastern time and can be watched live on C-SPAN.
"These hearings will allow us to examine the findings laid out in Mueller's report so that we can work to protect the rule of law and future elections through consideration of legislative and other remedies," Representative Jerry Nadler, the chairman of the committee, said in a statement.
Elements of Mueller's report that are most likely to be discussed during Monday's explanatory session include obstruction of justice, conspiracy and election interference. Justice Department policies, such as the long-standing position that a sitting president should not be indicted, are also likely to be debated.
Dean served as the White House counsel under President Richard Nixon and was an instrumental figure in Nixon's removal from office. In 1973, Dean pleaded guilty to one count of obstruction of justice and testified to lawmakers about the orchestrated burglary at the Democratic National Committee headquarters.
Dean has been an outspoken critic of President Donald Trump, often calling his behavior worse than Nixon's impeachable conduct. Last month, Dean wrote on Twitter that he was "embarrassed for our country that Trump is president" and fears his possible re-election.
"American democracy will end with a second term of this wannabe strongman. He is a corrupt nitwit who seeks what he can never have—legitimate greatness and true adoration," Dean tweeted.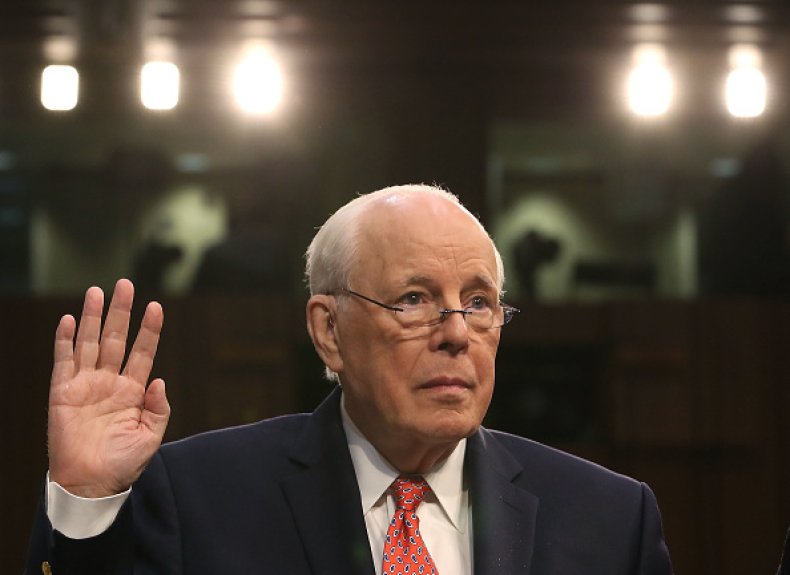 President Trump lashed out at Dean's upcoming appearance on Capitol Hill in a series of tweets on Sunday evening, in which he described the former White House counsel as a "sleazebag."
"For two years all the Democrats talked about was the Mueller Report, because they knew that it was loaded up with 13 Angry Democrat Trump Haters, later increased to 18. But despite the bias, when the Report came out, the findings were No Collusion and facts that led to.... No Obstruction," Trump wrote.
"The Dems were devastated - after all this time and money spent ($40,000,000), the Mueller Report was a disaster for them. But they want a Redo, or Do Over. They are even bringing in @CNN sleazebag attorney John Dean. Sorry, no Do Overs - Go back to work!" he added.
Dean's testimony comes amid a growing debate among the Democratic Party on whether to start impeachment proceedings. Thirteen of the 22 Democrats on the House Judiciary Committee have stated they support impeachment, according to Politico. But the party's top leaders, like House Speaker Nancy Pelosi, have steered away from removing Trump as they try to shift focus toward the 2020 election.
"Make no mistake," Pelosi said last week when asked if she felt any pressure to ramp up impeachment talks. "We know exactly what path we're on. We know exactly what actions we need to take. And while that may take more time than some people want it to take, I respect their impatience. It's a beautiful thing and it's important to our country."