John Dean: Under Brett Kavanaugh's Recommendation, Trump Could Shoot Someone Dead and Not Be Prosecuted in Office
Former White House counsel John Dean, who served in the Richard Nixon administration, says that if Brett Kavanaugh is appointed to the Supreme Court it will be the "most presidential-powers friendly court in the modern era."
"If Judge Kavanaugh joins the court it will be the most presidential-power friendly court in the modern era," Dean declared during his testimony to the Senate Judiciary Commitee on Friday. It was the fourth day of the judge's confirmation hearing, featuring many witness testimonies.
"Republicans and conservatives only a few years ago, I know well, fought the expansion of presidential powers and executive powers. That's no longer true," he added.
The former White House counsel went on to say that Kavanaugh has shown through his ruling record and his writings a "broad view" of presidential powers.
Dean also pointed out that is was under Kavanaugh's recommendation that if a sitting president "shot someone in cold blood on Fifth Avenue that president could not be prosecuted while in office."
Dean also commented that he does not believe Kavanaugh when he says that United States v. Nixon, the case that ultimately lead to Nixon's resignation over the Watergate scandals, was one of the best Supreme Court decisions in history. Kavanaugh has pointed to that case in particular several times during his confirmation hearing, listing it on his "top four" list of cases ever decided by the high court, along with Brown v. Board of Education and Marbury v. Madison.
The former White House counsel made several comparisons between Kavanaugh and Supreme Court Justices William Rehnquist and Clarence Thomas, two justices who had their careers plagued by confirmation hearings marked with perjury and lack of vetting by the Senate committee.
This past week of questioning by Democratic and Republican senators has "raised questions about truthfulness" of Kavanaugh's testimony this week, Dean continued.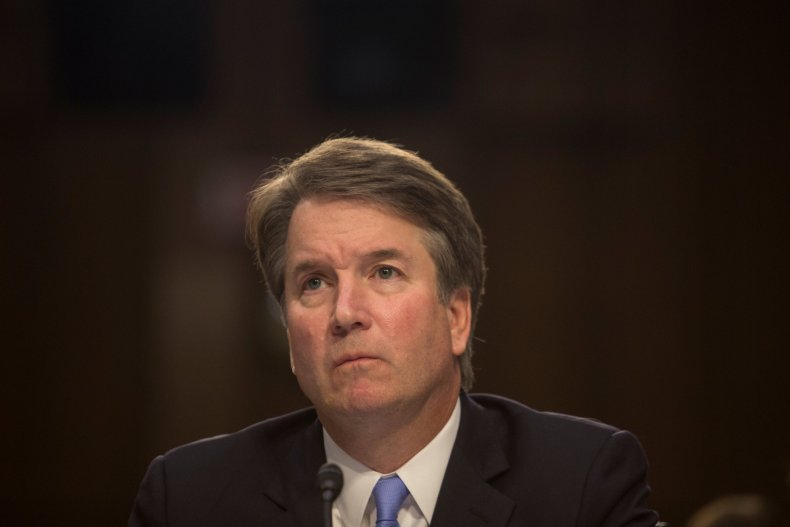 Kavanaugh is under scrutiny for possibly lying during his confirmation hearing, when he said that he had never dealt personally with Judge William Pryor's appointment to the D.C. district court during the Bush administration.
But emails from 2002 and 2003 show Kavanaugh discussing Pryor with his fellow White House aides, and in one case someone had asked Kavanaugh, "How did the Pryor interview go?" and Kavanaugh replied, "Call me."
Kavanaugh's confirmation hearings began with controversy as over 40,000 documents related to Kavanaugh were received just hours before the proceedings began on Tuesday. Senate Democrats immediately called for the hearing to be postponed until all documents were released and reviewed.
Dean commented on the withholding of thousands of additional Kavanaugh's documents from his time in the George W. Bush White House, saying that he is shocked the judge isn't calling for more transparency.
"Frankly, I'm surprised that Judge Kavanaugh is not demanding that every document that he's ever handled be reviewed by this committee," Dean said in his closing statement. "Unless, of course, there's something to hide."