Four More Years of Donald Trump and William Barr 'Will Give Us a Dictator' Says Ex-Nixon White House Counsel
An ex-White House counsel known for his role in the cover-up of the Watergate scandal that ended Richard Nixon's presidency has warned that the U.S. is heading towards a dictatorship should there be another four years under Donald Trump with William Barr as his attorney general.
John Dean expressed the sentiment in a Twitter exchange with former White House staffer Ben Rhodes, in response to a memo by Barr stating he must approve any future probe into 2020 presidential candidates.
Rhodes tweeted an article about the three-page memo Barr had sent to federal agents and lawyers, insisting that top Department of Justice officials had to be involved at the start of any investigation into a candidate.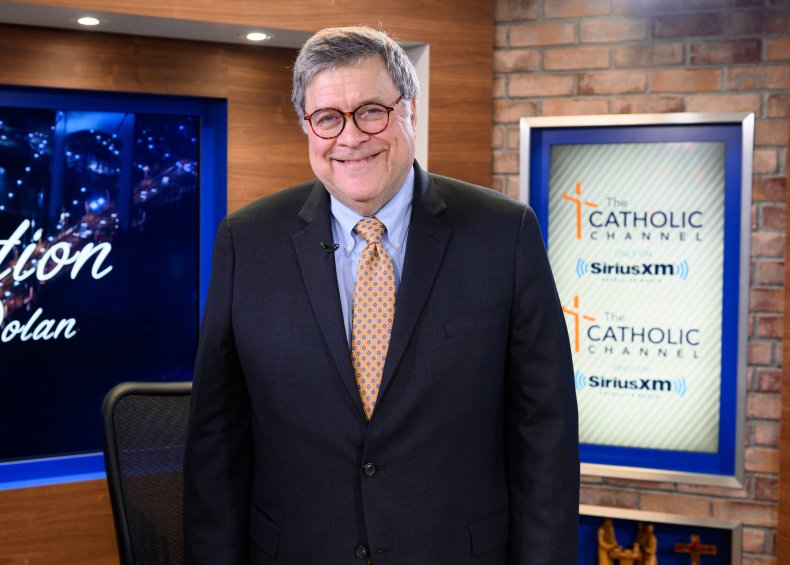 Rhodes wrote: "Barr is legit scary," adding, "now consider 4 more years of DOJ as an extension of Trump-Barr worldview of an all-powerful executive."
In response to the Tweet, Dean, who is also a CNN contributor, addressed Rhodes directly, with the message: "Ben, I believe four more years of Trump/Barr will give us a dictator—and I am not employing hyperbole!"
Newsweek has contacted the Department of Justice for a response to the criticism of the attorney general.
First reported by The New York Times, Barr's memo came out on the same day that Trump was acquitted by the Senate in his impeachment trial into claims he had tried to influence Ukraine to investigate his political rival Joe Biden in return for military aid.
Barr said that in future, the DoJ should still respond to any credible threat to a campaign but that it must be pursued "with sensitivity and care to ensure that the department's actions do not unnecessarily advantage or disadvantage any candidate or political party."
The attorney general said he must also be notified ahead of investigations into illegal contributions, donations or expenditures by foreign nationals to a presidential or congressional campaign.
"While the department must respond swiftly and decisively when faced with credible threats to our democratic processes, we also must be sensitive to safeguarding the Department's reputation for fairness, neutrality, and nonpartisanship," the memo says.
The Times said Barr is the first attorney general to impose these rules although his predecessors have in the past urged the FBI to pursue political investigations sensitively.
CNN noted that the memo is the most influential change made in the wake of the report on the FBI investigation of Donald Trump's 2016 election campaign.
Inspector General Michael Horowitz's report said there had been "misconduct" by lower-level FBI officials and criticized a warrant being granted to surveil Trump campaign official.
However, it did conclude that the FBI had reason to open the probe into Trump's campaign, over concerns about Russian interference.