John Goodman Stands By Roseanne Barr Following Her Racist Tweet Controversy
ABC has moved onto greener pastures since pulling actor Roseanne Barr from her self-titled series, Roseanne, in May. Despite being cast on Roseanne's reboot show The Conners, the comedic actor's TV husband John Goodman made it a point to defend Barr following her racist tweet scandal.
Barr drew criticism for posting a since-deleted tweet in May that equated Valerie Jarrett, a former aide to President Barack Obama, of being a byproduct of Planet of the Apes and an Islamic group. The seemingly racist declaration resulted in a wave of backlash toward the 65-year-old star. Barr encountered negative feedback from her fellow Roseanne colleagues like Wanda Sykes and Sara Gilbert as well, but Goodman continues to remain in her corner.
"I know, I know, for a fact that she's not a racist," Goodman, 66, said in an interview with The Sunday Times on Sunday. "She had to sign a paper saying that she relinquished all her rights to the show so that we could go on. I sent her an email and thanked her for that. I did not hear anything back but she was going through hell at the time. And she's still going through hell."
Roseanne's return to television proved to be a rating success for ABC. This, therefore, led to the acclaimed sitcoms initial renewal. After the scandal, ABC's president of entertainment Channing Dungey confirmed to Newsweek the show would be axed due to Barr's tweet being "abhorrent, repugnant and inconsistent with our values." It's cancelation was hard on Goodman, however.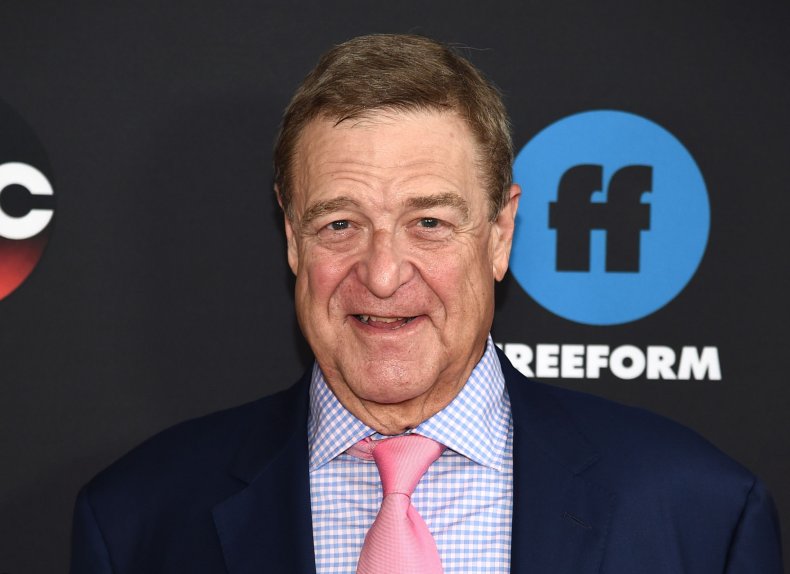 "I was brokenhearted, but I thought, 'OK, it's just show business, I'm going to let it go,'" Goodman explained to The Sunday Times. "But I went through a period, about a month, where I was very depressed. I'm a depressive anyway, so any excuse that I can get to lower myself, I will. But that had a great deal to do with it, more than I wanted to admit."
Goodman first spoke on Roseanne's cancelation in May. In doing so, he acknowledged the network's decision to halt the sitcoms planned Emmys For Your Consideration campaign. "I wasn't gonna get an Emmy anyway. I've been up there [11] times already and if I didn't get one I'm not gonna get one," Goodman told Entertainment Tonight.
The Conners is scheduled to debut as a part of ABC's fall lineup on October 16. All Roseanne cast members, including Goodman and Laurie Metcalf, will be featured on the spin-off series with the exception of Barr herself. It's slated to only broadcast 10 episodes.
ABC hasn't confirmed how The Conners will explain Barr's absence from the show. Goodman, however, hinted Barr's character died.
"It's an unknown," Goodman told The Sunday Times. "I guess he'll be mopey and sad because his wife's dead."