CNN Staffer John Griffin Charged With Enticing Moms, Young Daughters Into 'Sexual Activity'
A CNN employee has been charged with three counts of using a facility of interstate commerce to sexually abuse underage girls.
John Griffin, 44, of Stamford, Connecticut, was arrested on Friday by the Federal Bureau of Investigation (FBI), according to a statement by the U.S. Attorney's Office for the District of Vermont.
The indictment says that between April and July 2020, he used Google Hangouts and Kik to communicate with people purporting to be the parents of underage girls.
He allegedly used the applications to say that women should be "sexually subservient and inferior to men" and that a "woman is a woman regardless of her age."
"On these communication platforms, Griffin sought to persuade parents to allow him to train their daughters to be sexually submissive," the indictment said.
Griffin works as a senior producer at CNN, where he has worked since 2013, according to his LinkedIn profile.
Prosecutors said he transferred more than $3,000 to the mother of two daughters aged nine and 13 who he had been communicating with.
The mother and the 9-year-old flew from Nevada to Boston in July 2020. Prosecutors say Griffin picked them up from the airport and drove them to his house in Ludlow, Vermont.
At the property "the daughter was directed to engage in, and did engage in, unlawful sexual activity," the indictment said.
Other allegations include that Griffin tried to entice two other children over the internet to engage in sexual activity.
In April 2020, Griffin is alleged to have proposed a "virtual training session" in which he instructed a woman and her 14-year-old daughter to remove their clothes during a video chat.
In June 2020, he also allegedly suggested the purported mother of a 16-year-old daughter to come to his ski house "for sexual training involving the child."
Griffin faces a mandatory minimum sentence of 10 years of imprisonment and a maximum sentence of life imprisonment for each of the three counts he faces.
He appeared in New Haven federal court via Zoom, where Judge Robert Spector said he would request his transfer to Connecticut, The Stamford Advocate reported. It said that he has been tentatively scheduled to appear in court again on December 15.
The indictment said that the federal government will seek the forfeiture of Griffin's house in Ludlow, as well as vehicles "and other property that was used in the commission of the charged offenses. "
CNN said it takes the charges against Griffin "incredibly seriously."
"We only learned of his arrest this afternoon and have suspended him pending investigation," a spokesperson said.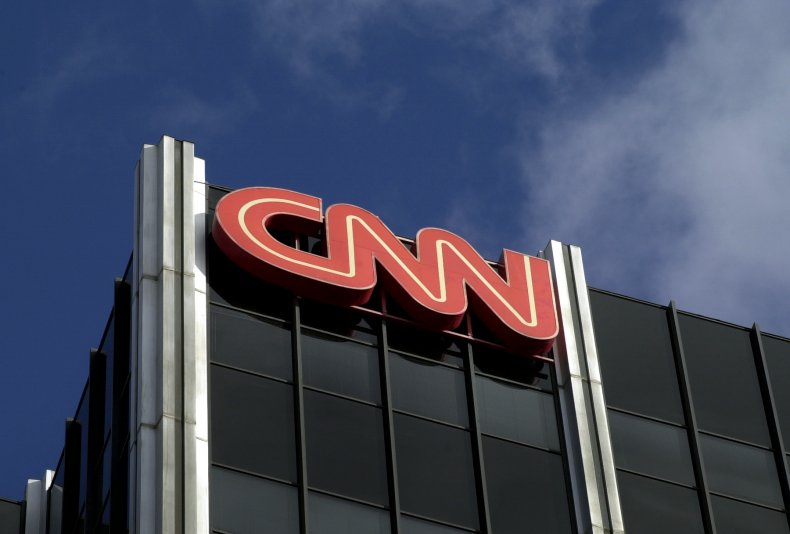 Update 12/12/21, 3:32 a.m. ET: This article has been updated to include a statement to Newsweek from CNN. The headline has been updated to reflect that alleged victims were underage.