John Hinckley, Who Shot Ronald Reagan, to Be Granted Unconditional Release
Beginning in June 2022, John Hinckley Jr., who shot former President Ronald Reagan in 1981, will no longer need to have doctors and therapists oversee his psychiatric medication or how often he attends individual and group therapy sessions.
Hinckley moved to Williamsburg, Virginia, in 2016 after leaving a Washington hospital, but it came with court-ordered restrictions on his life. His attorney has argued that he should be granted an "unconditional release" because he's adhered to the court-ordered restrictions on his life and no longer poses a threat.
Prosecutors initially opposed ending the restrictions, but on Monday, attorneys told U.S. District Judge Paul L. Friedman that they'd reached an agreement with Barry Levine, Hinckley's attorney. However, prosecutors ask that Friedman put a stay on the order to delay it going into effect until June.
The U.S. government is looking for a nine-month delay to gather information in "real time" and confirm that Hinckley will comply with the conditions.
Hinckley was 25 years old when he shot and wounded Reagan; paralyzed the former president's press secretary, James Brady; and wounded Timothy McCarthy, a Secret Service agent, and Washington police officer Thomas Delahanty.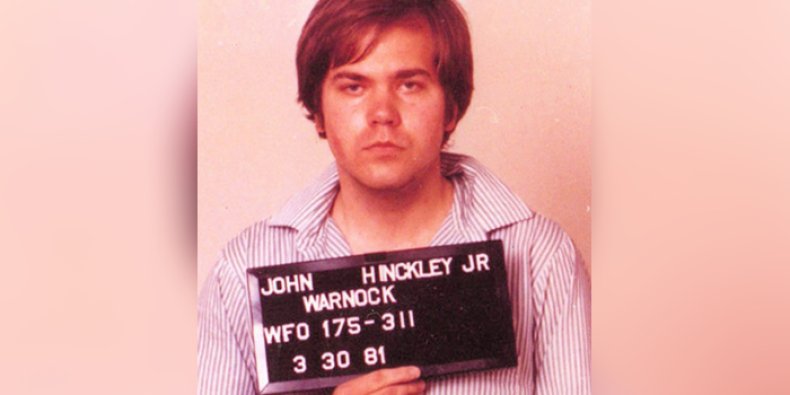 At Monday's hearing, Levine said Hinckley apologized to the "American people," Brady's family and actor Jodie Foster, with whom he had an obsession at the time.
"It's too much to ask for forgiveness...but he asks for understanding," Levine said, according to NBC's Scott MacFarlane.
Jurors found Hinckley not guilty by reason of insanity and he was ordered to live at St. Elizabeths Hospital in Washington. When he was released in 2016, he was granted permission to live with his mom, who passed away in July.
A doctor who observed Hinckley ahead of the court hearing raised a concern about the death of Hinckley's mom and the pandemic shutting down his booth at an antique mall. The doctor worried that Hinckley's desire to stay home and work on his music would isolate him from the world. He encouraged Hinckley to continue his work at the antique mall.
Levine acknowledged that isolation can be harmful to a person's mental health but refuted that it alone was a "cause for alarm." He noted that the entire world experienced isolation during the pandemic and while it wasn't enjoyable, we didn't all engage in decompensation.
In announcing that he was going to grant the unconditional release, Friedman said Hinckley hasn't displayed symptoms of "active mental illness" since 1983. He also hasn't shown interest in weapons and his primary diagnosis of psychotic disorder was in "full and sustained remission" for at least three decades.
Friedman said he knew when he granted Hinckley the ability to have 48-hour visits with his family that the door was "opening" to the time when he would be granted unconditional release. He noted that some of the restrictions on Hinckley's life since he's been living with his mother may have been unnecessary. Hinckley was unable to own a gun, had to turn over passwords for his computers, phones and online accounts. He also couldn't have any contact with Reagan's children, other victims or Foster, according to the Associated Press.
McCarthy told the Associated Press he doesn't have "a lot of good Christian thoughts" about Hinckley but hopes the court and mental health professions are "right" about him.
"Because the actions of this man could have changed the course of history," McCarthy said.
Friedman said that he would make adjustments to the court documents based on Monday's hearing but would grant the unconditional release order.
"If he hadn't tried to kill the president he would have been on unconditional release a long, long time ago," Friedman said. "The government would not have joined this agreement if there had been serious problems."