Four John Jay College Professors Placed on Leave After Sexual Misconduct, Drug Dealing Allegations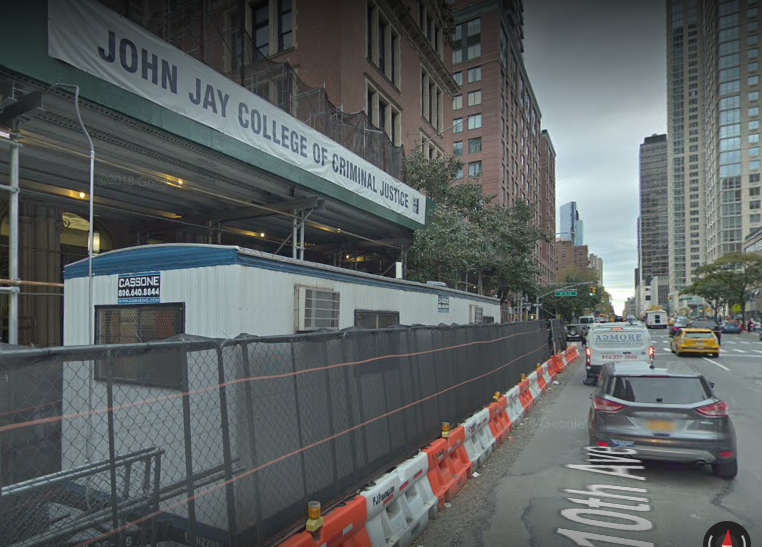 Four longtime professors at John Jay College of Criminal Justice in New York are being investigated by the Manhattan District Attorney's office amid allegations of sexual misconduct and drug dealing.
The professors—Anthony Marcus, Ric Curtis, Barry Spunt and Leonardo Dominguez—were placed on administrative leave during the investigation and did not return for the fall semester, the New York Post reported. Two accusers spoke exclusively to the publication about the professors, claiming they would "pimp out" their female students and sell drugs in their offices.
Naomi Haber, 24, claimed that Marcus, former anthropology department chair, raped her during an academic conference in 2015.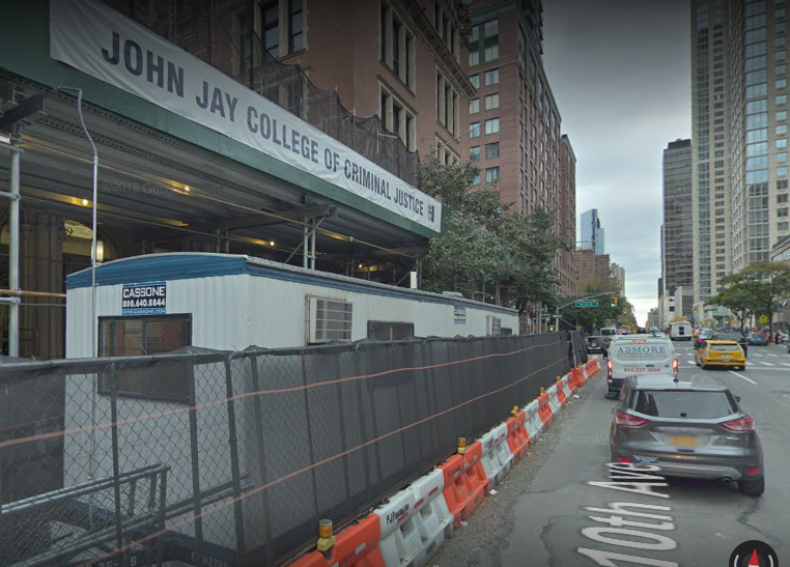 "He put his hands around my throat, choked me with both hands and forced himself inside me without warning," Haber told the Post. "The only thing I could do was to go numb and detach myself from my body."
Haber and Claudia Cojocaru, 39, said they were sexually harassed by Ric Curtis, an anthropology professor who has taught at the college for more than 30 years, the Post reported. Cojocaru told the publication that she was groped by Curtis during a party, and was shamed by professor Barry Spunt for refusing to sit on Curtis's lap "to show 'gratitude' about being 'helped' by Dr. Curtis."
"Ric was magnetic and introduced me to a world of deviance that I had no idea existed," Haber told the Post. "Ric was an expert at sniffing out those vulnerabilities, so he was aware of how impressionable I was."
Haber also said he introduced her to adjunct professor Leonardo Dominguez, 27, who continued to harass her.
"We'd be sitting on Ric's couch, and [Dominguez] would try and put his hands on my legs and on my butt," Haber told the Post. "He would also stick his hands down my pants to see what underwear I was wearing, and to feel my 'warm vagina.'"
There are also allegations against other professors who have not been placed on administrative leave yet, according to a report from The New York Times. Haber and Cojocaru told the Times that they filed complaints with the school in May, and criticized the way the college was handling the cases.
George Andreopoulos, professor of political science at John Jay College and the graduate center, told Newsweek that the college's top concern was ensuring a safe community for all its students.
"There is an ongoing investigation, and the college authorities have indicated that they would not release any additional information," Andreopoulos told Newsweek. "We are disturbed by these allegations but have to wait and see how this investigative process plays itself out. In the meantime, the due process rights of all those involved in this investigation must be fully respected."