Republican John Kasich Says He Can't Support His Own Party Unless It Fixes Itself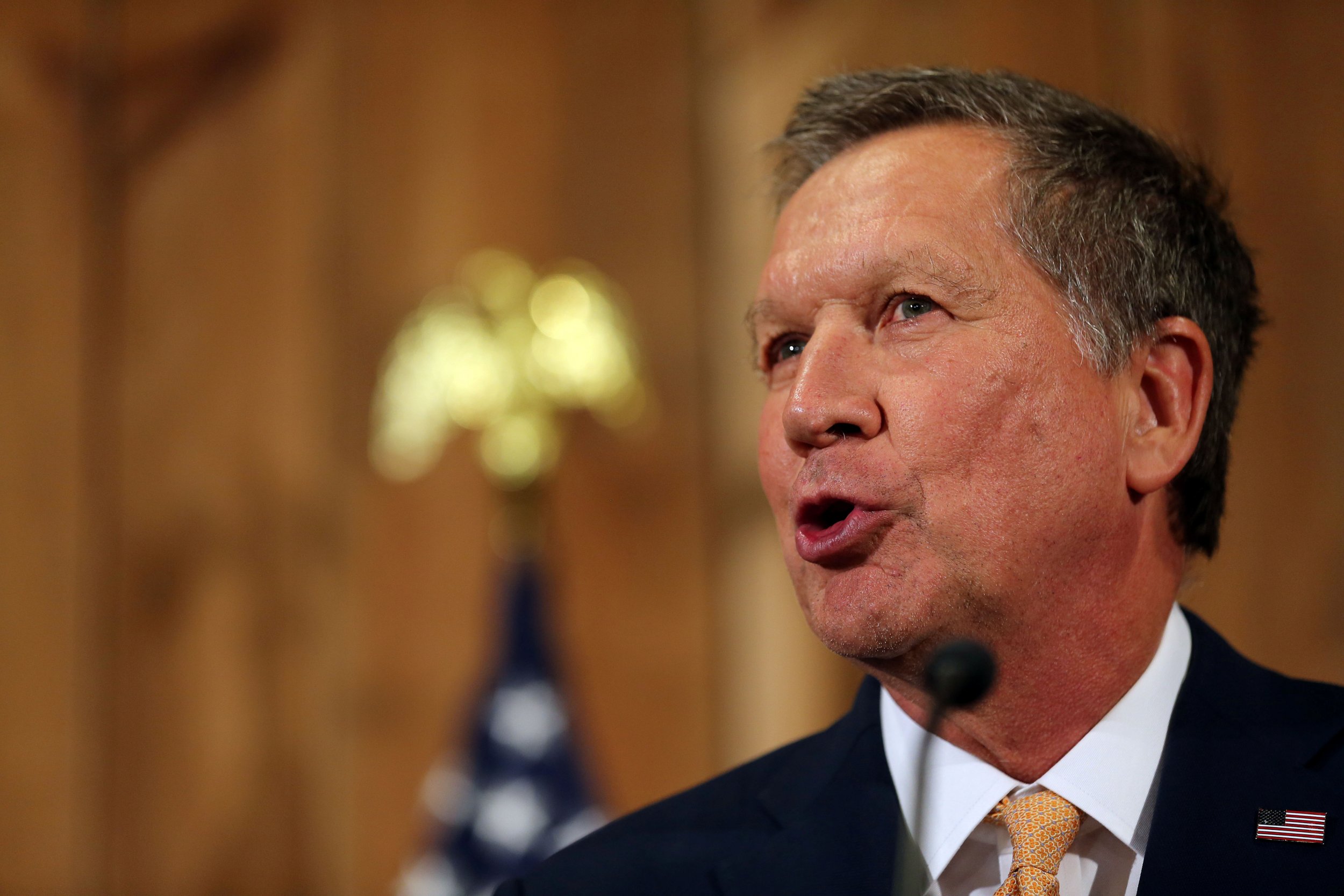 Ohio governor John Kasich has hit out at his own party, stating he will no longer be able to support the GOP if it doesn't "fix itself."
Speaking in an interview with CNN's State of the Union, the former presidential hopeful denied rumors he was looking to become an independent, but criticized the Republican Party over its "anti-immigration and anti-trade" stance.
"If the party can't be fixed, Jake, then I'm not going to be able to support the party. Period. That's the end of it," Kasich said in an interview with CNN host Jake Tapper.
"I mean, I'm worried about our country and my kids' future. But have I given up? Of course not," he added.
"If the Republican Party is going to be anti-immigration, if it's not going to be worried about debt, if it's going to be anti-trade, this is not where our party can be," Kasich explained, when asked about the Alabama Senate primary race between controversial former judge Roy Moore and Luther Strange.
Moore's win was seen as a victory for former White House adviser Steve Bannon, who backed the anti-gay candidate over Trump's pick, Strange.
Asked if he believed Moore's win demonstrated the direction the GOP was going in, Kasich told Tapper: "I certainly hope not."
But asked if that meant he was toying with the idea of becoming an independent, Kasich explained: "No, not at this – what I'm saying to you is we need to fix it."
On Sunday morning, Kasich also suggested President Donald Trump was mishandling the situation in Puerto Rico, following comments he made about the country being in debt and the mayor being "nasty" to Trump on the order of the Democrats.
"When people are in the middle of a disaster, you don't start trying to criticize them," Kasich said. "You have to ignore it and be bigger than the nonsense."