When Joe Biden announced his candidacy for the presidency in April 2019, he said we were in a battle for the "soul of this nation." Fifteen months later, the battle lines are even more apparent, as our country confronts the ugliness of racial inequality, the spread of a deadly pandemic and an economic downturn that may be the worst since the Great Depression. To make matters worse, a majority of Americans believe President Donald Trump is incapable, in many aspects, of leading our nation during these unprecedented times.
One such American is John Kasich. The former Ohio governor, who finished with the third-most votes in the 2016 Republican primary, is reportedly set to endorse Biden's candidacy. Yet the news that he is slated to speak at the Democratic National Convention next month angered some of my fellow Democrats.
Those Democrats have pointed to Kasich's conservative record, which is admittedly out of step with the Democratic Party's platform. But although, as a lifelong Democrat, I agree with the criticism of Kasich's record, I also believe protesting his support and his willingness to speak for Biden's candidacy is wrong. Especially in today's political atmosphere.
From the onset of his campaign, Biden said one of his candidacy's key pillars is uniting the country. In May 2019, Biden said, "If the American people want the president to add to our division, lead with a clenched fist, a closed hand, a hard heart, to demonize your opponent, to spew hatred, they don't need me," he said. "They've got President Donald Trump."
It's a theme Biden has stuck by the entire campaign, even when the party's progressive arm criticized him to no end throughout the primary. Biden has rightly pointed out that even if he wins, the only way real progress is achievable is by working together and uniting the country.
Over the past few years, Americans have seen time and time again the unwillingness of Republican lawmakers to buck Trump, even when his lies and blunders are glaring. Why? They know the blowback will be insufferable. Just ask Jeff Sessions.
Only a handful of Republicans have dared to cross that line, including Senator Mitt Romney and now Kasich, two men who most Americans would agree are decent human beings at their core. As Democrats, we should not be in the business of shaming or lecturing Republicans who come out vocally in support of Biden. Instead, our party should applaud their political courage and welcome them to the Resistance.
Kasich's endorsement and willingness to speak out against Trump and for Biden reinforces the former vice president's message of unity and gives Americans a glimpse of the kind of president Biden would be. A president who would respect and serve all Americans, not just his base.
Americans have seen what a president who plays only to his shrinking base looks like. Democrats have a candidate who has already united his party and is looking to unite the country to solve the pressing issues we all face.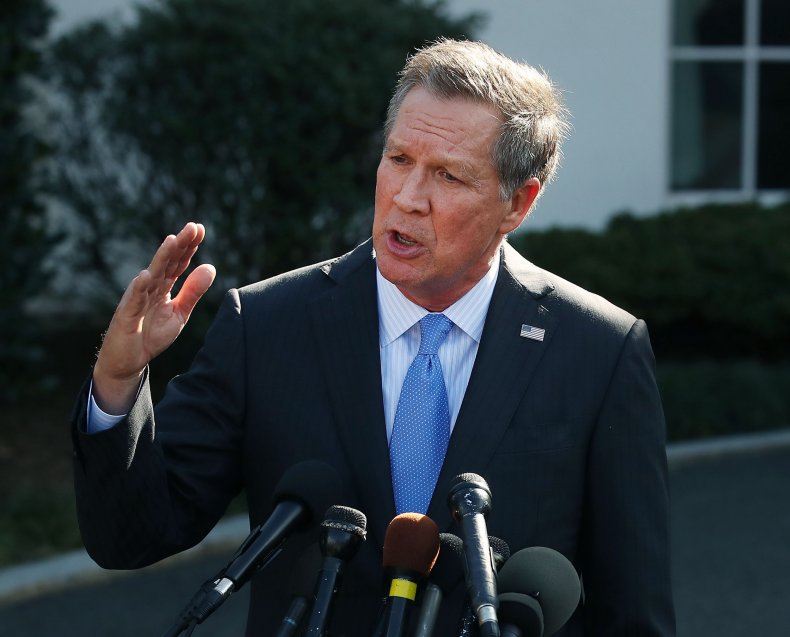 As Biden said earlier this month, "The challenges we face today are among the biggest in our history. We have to come together in this country to solve them. There's no other way."
He is right. As someone who has served in the Democratic Party leadership for years and has been in elective office since the age of 19, I can tell you that unity is vital in winning elections and, most important, governing. Biden understands this as well.
More than anything else now, the American people are yearning for a normal president. A president who won't incite fear or stoke division among our people. A president who won't lie about things big and small. A president who doesn't demonize the free press and his political opponents. A president who is fundamentally decent and will work for all Americans, not just his base, to save the soul of this great nation of ours.
To do this, we need all hands on deck, including Kasich, Colin Powell and any other Republican who believes we deserve better than the train wreck we all have witnessed the past three and a half years.
Chris D. Jackson is a four-term county commissioner from Lawrence County, Tennessee. He currently serves as chairman pro-tempore of the board. Previously, he served as a Democratic Party chairman and state director for the Young Elected Officials Network. He is also a member of the Democratic National Committee's Platform Committee chosen by the Joe Biden campaign.
The views expressed in this article are the author's own.