John Kasich: 'Zero Chance' of Becoming Vice President Alongside Donald Trump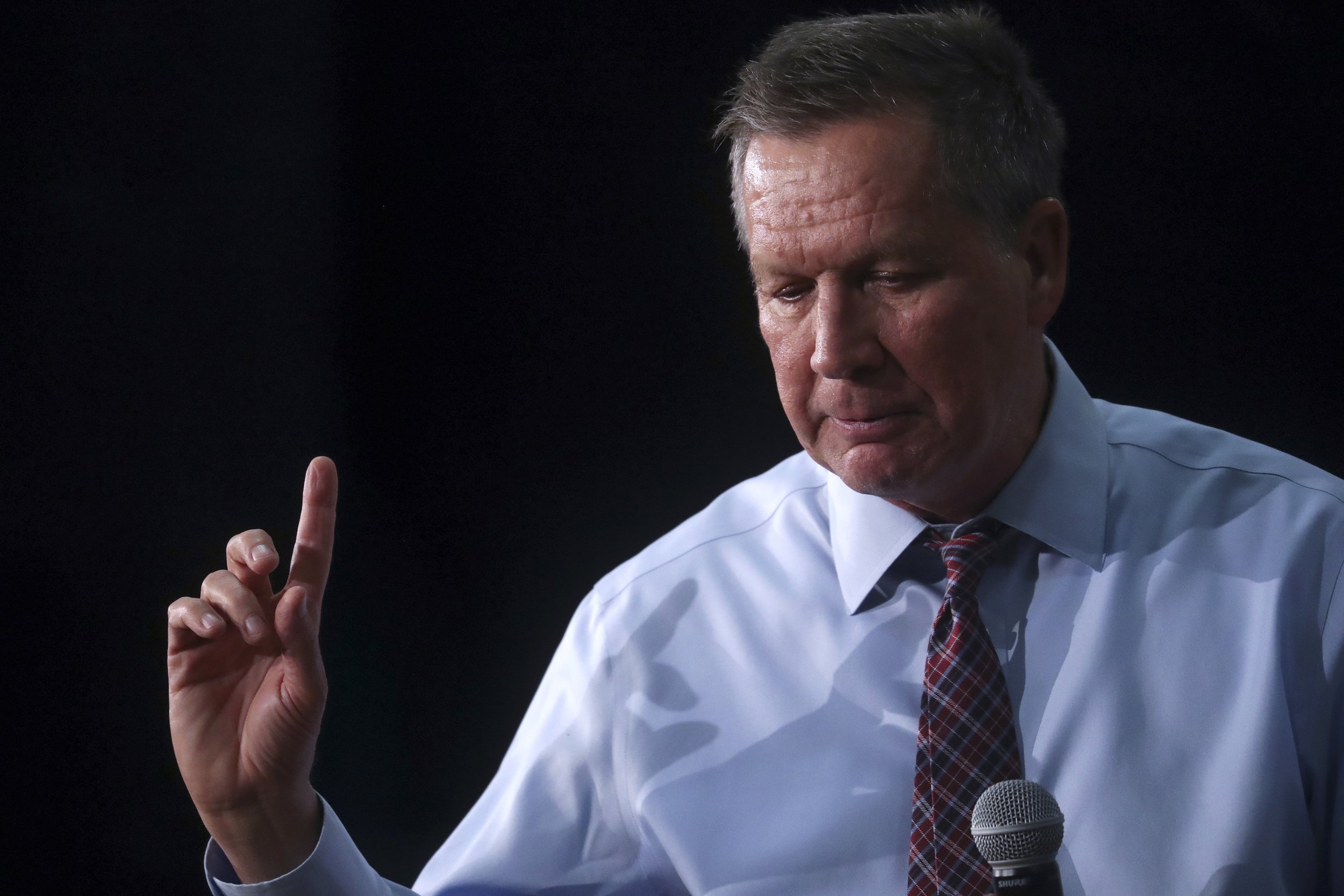 John Kasich said there is "zero chance" he would run as vice president alongside Donald Trump.
The Ohio governor and Republican presidential candidate said he won't be the country's second-in-command, even if it's the best option for his party.
"I am running for president of the United States, and that's it. If I'm not president, which I think I have an excellent shot to be, I will finish my term as governor and then maybe I'll be a co-host on your show," he told CBS This Morning on Tuesday.
The comments came a day after Trump indicated Kasich, along with ex-rivals Florida Senator Marco Rubio and Wisconsin Governor Scott Walker, could be his potential choices for vice president.
Rubio, who dropped out of the race last month when he lost in his home state of Florida, also has said he won't be vice president. Instead, he said he looks forward to becoming a private citizen when his Senate term ends in January.
Walker, who suspended his own campaign in September, endorsed Ted Cruz ahead of the Wisconsin primary, saying he fundamentally believes the Texas senator is a constitutional conservative who isn't scared to take on the big government special interests. He told the Milwaukee Journal Sentinel he was shocked to hear Trump is considering him as his running mate.
"I can't even fathom that," Walker said.
Kasich, who currently is in third place in the Republican race, said he has the best chance of winning in the fall. Neither Trump nor Cruz will be the party's nominee, Kasich said, because they won't prevail in the November general election.
But Kasich's 143 delegates put him far from front-runner Trump's 743 delegates. Kasich has won just one of the dozens of primary-season contests so far, in his home state of Ohio on March 15. Kasich told CBS he is under "zero" pressure to leave the presidential race; he is confident he will earn delegates in upcoming primary elections in at least Connecticut, Maryland and New York.
"Am I under pressure? The person that's under pressure is the woman with a couple kids whose husband walks out on her," he said. "I'm having a great time."
The Republican National Convention is set to take place in Kasich's home state on July 18.