John Kelly and Chinese Officials Scuffled Over 'Nuclear Football' During Trump's Beijing Visit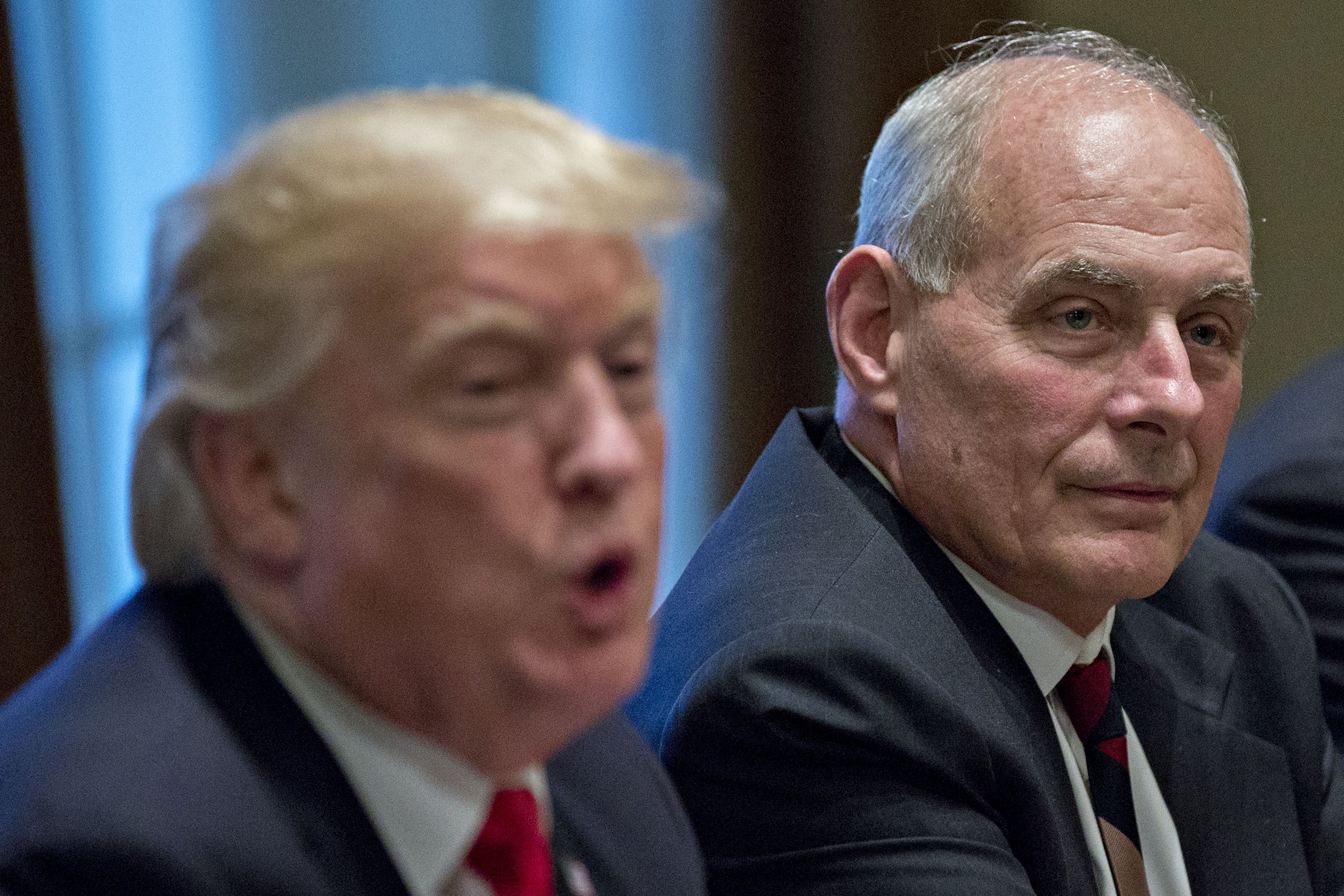 President Donald Trump's staff and Chinese officials reportedly fought over the U.S. "nuclear football" during a visit to China last November, Axios reported on Sunday.
Five unnamed sources told the news and information website that the "skirmish" between Chief of Staff John Kelly, a U.S. Secret Service agent and Chinese officials took place during Trump's trip to Beijing's Great Hall of the People.
The nuclear football is a briefcase that contains military plans and communication tools that the president can use to order a strike. A military aide carrying the briefcase must travel close to Trump at all times.
The scuffle began when the U.S. military aide carrying the nuclear football was blocked from entering the Great Hall, according to the sources. Another official quickly informed Kelly, who then came over and told the officials to walk in. "We're moving in," he said.
"[The] Chinese security official grabbed Kelly, and Kelly shoved the man's hand off of his body," Axios reported. "Then a U.S. Secret Service agent grabbed the Chinese security official and tackled him to the ground."
Axios reported that the scuffle was over "in a flash," and Chinese officials were never in possession of the briefcase. After the commotion, a top Chinese security official reportedly apologized to Trump's team for the "misunderstanding" and asked them not to disclose it.
The incident occurred during Trump's 12-day tour of Asia last November, when he visited Japan, South Korea, China, Vietnam and the Philippines.
In January, Trump bragged about the size of his nuclear button in an infamous tweet aimed at North Korean leader Kim Jong Un. In reality, there is no button.
The nuclear football contains a phone with a secure line to the Pentagon that the president can use to order a nuclear strike.