Civil War: John Kelly Praises Robert E.Lee and Won't Blame the Slave-Owning Confederacy for the Conflict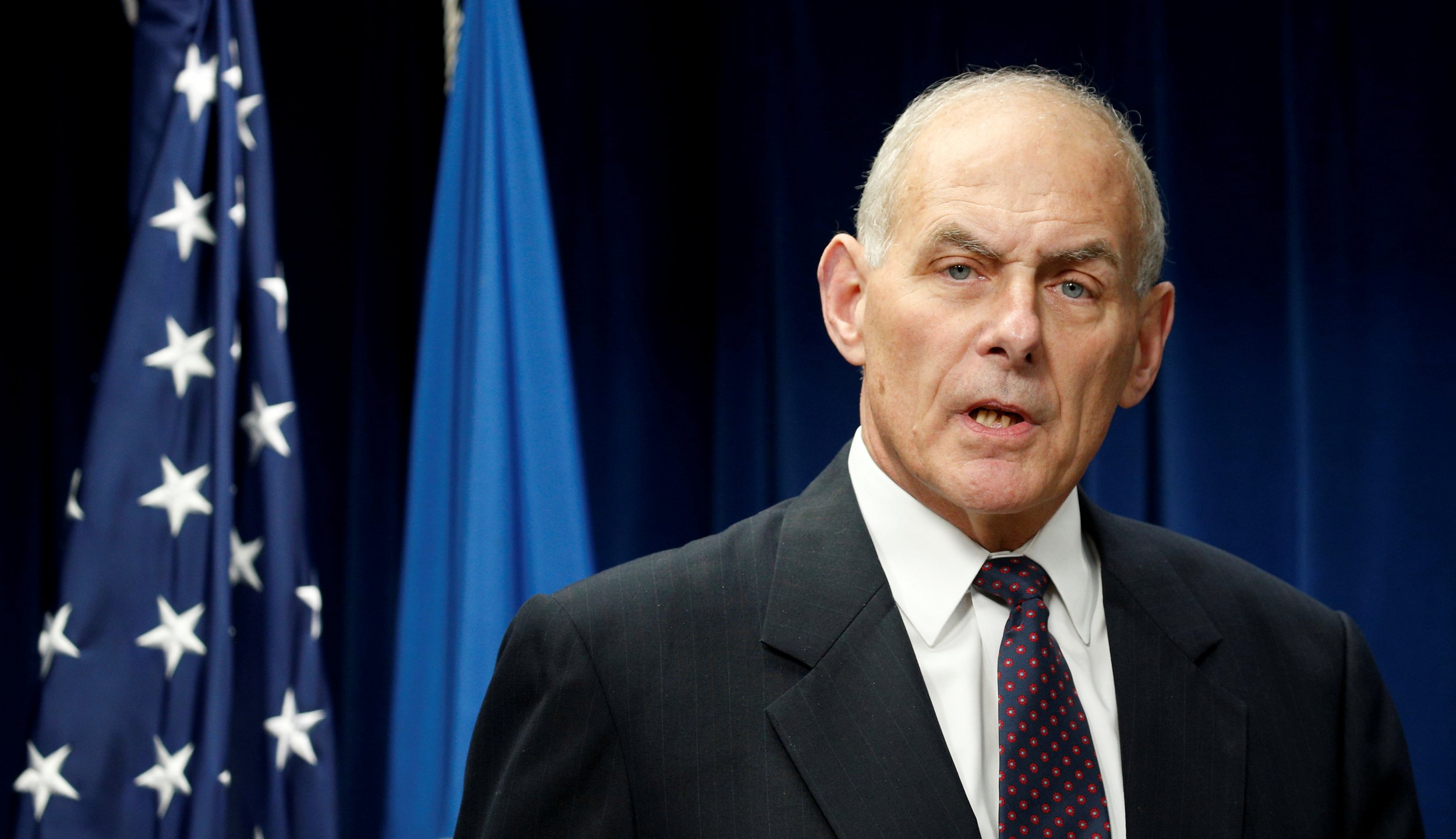 White House chief of staff John Kelly Monday praised Confederate General Robert E. Lee, whose legacy has become a point of fierce contention in the dispute over Civil War monuments.
"There are certain things in history that were good, and other things that were not so good," Kelly told new Fox News host Laura Ingraham.
"I think we make a mistake as a society, and certainly as individuals, when we take what is accepted as right and wrong, and go back 100, 200, 300 years or more and say, 'What Christopher Columbus did was wrong.'"
He went on to pay tribute to Lee, who led Confederate forces during the 1851—1865 conflict.
"He was a man that gave up his country to fight for his state, which 150 years ago was more important than country," Kelly said. "It was always loyalty to state first back in those days. Now it's different today."
He said that a failure to compromise was responsible for the conflict, and conspicuously did not apportion blame to the slave-owning Confederacy.
"But the lack of an ability to compromise led to the Civil War," said Kelly. "And men and women of good faith on both sides made their stand where their conscience had to make their stand."
Kelly did not spell out the nature of the compromise which he claimed could have averted war.
The remarks distance Kelly from government officials who have in recent months removed monuments honoring the Confederacy from spaces including college campuses, municipal parks and squares.
Kelly said it was "dangerous" to remove monuments to events viewed differently in the light of history.
"It shows you… a lack of appreciation of history and what history is," Kelly said.
The campaign for the removal of Confederate symbols from public spaces gathered momentum after white supremacist Dylann Roof murdered nine people in an African-American church in Charleston, South Carolina, in 2015. Roof had posed in pictures posted online draped in the Confederate flag.
The campaign gained added urgency after the August Unite the Right rally in Charlottesville, Virginia, when white supremacists gathered to violently demonstrate against the removal of a statue of Lee.
Days after the protest, in which anti-racism activist Heather Heyer was killed, President Donald Trump criticized the removal of Confederate monuments, tweeting "Sad to see the history and culture of our great country being ripped apart with the removal of our beautiful statues and monuments."
"You can't change history, but you can learn from it."