Donald Trump's Staff Insists He's Not Trying To Oust John Kelly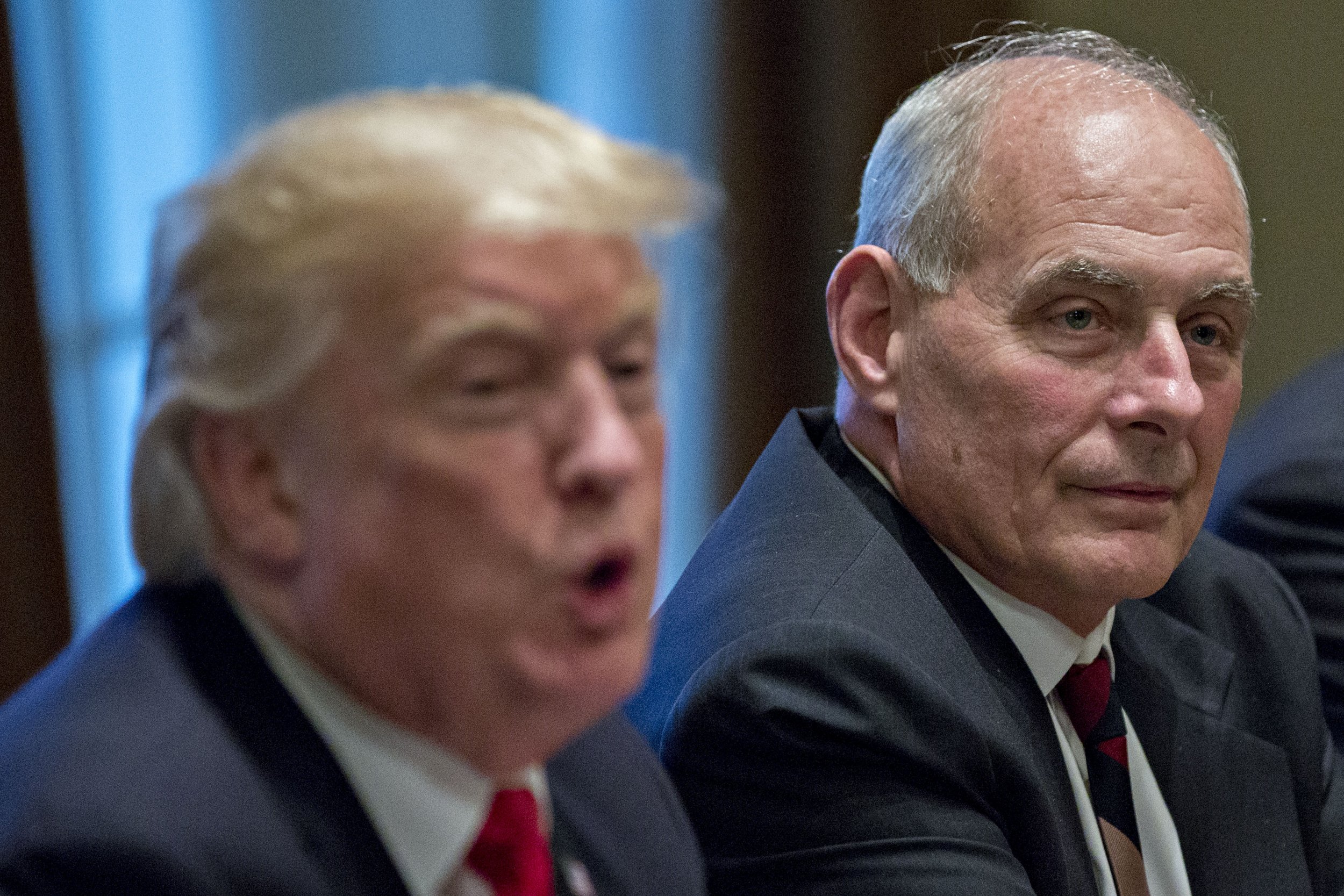 White House insiders have insisted President Donald Trump is not planning to hand chief of staff John Kelly his marching orders following the resignation of two aides over domestic abuse accusations.
Among those insisting he was unaware of any discussions about finding a replacement for Kelly was White House budget chief John Mulvaney, who said he had "absolutely not" been spoken to about a potential new chief of staff.
"I think that talk about the chief's departure is much ado about nothing," Mulvaney told Fox News Sunday, adding: "There's a lot of good things that have been happening since the chief is there."
Kelly has been in the role since July 2017, when he took over from former chief of staff Reince Priebus.
But since the resignations of White House staff secretary Rob Porter and speechwriter David Sorensen, both of whom have been accused of domestic violence, it has been suggested that Kelly's days at the helm of the White House staff could be numbered.
However, White House counselor Kellyanne Conway on Sunday also stressed that Kelly had the full confidence of the president.
"I spoke with the president last night about this very issue and he wanted me to reemphasize to everyone, including this morning that he has full confidence in his current chief of staff General John Kelly and that he is not actively searching for replacements," Conway said in an interview with ABC's This Week.
For his part, the president has not suggested he is considering a replacement for Kelly, although it is the second time in several weeks that the White House has been forced to confront rumors that Kelly may be ousted.
At the end of January, White House press secretary Sarah Huckabee Sanders refuted a report from Vanity Fair that suggested Trump thought Kelly was a "nut job" and had tasked his daughter Ivanka Trump with finding a replacement for him.
"Look, I would not use Vanity Fair for much other than a coaster. I don't think that it is a reliable source of information and certainly not on this topic," Sanders said on Fox & Friends.
"As chief of staff Kelly has said himself, as the president has stated, they both plan on being here for the long haul and doing it together," she added.