John Kelly's 'Empty Barrel' Attack Was Racist, Frederica Wilson Says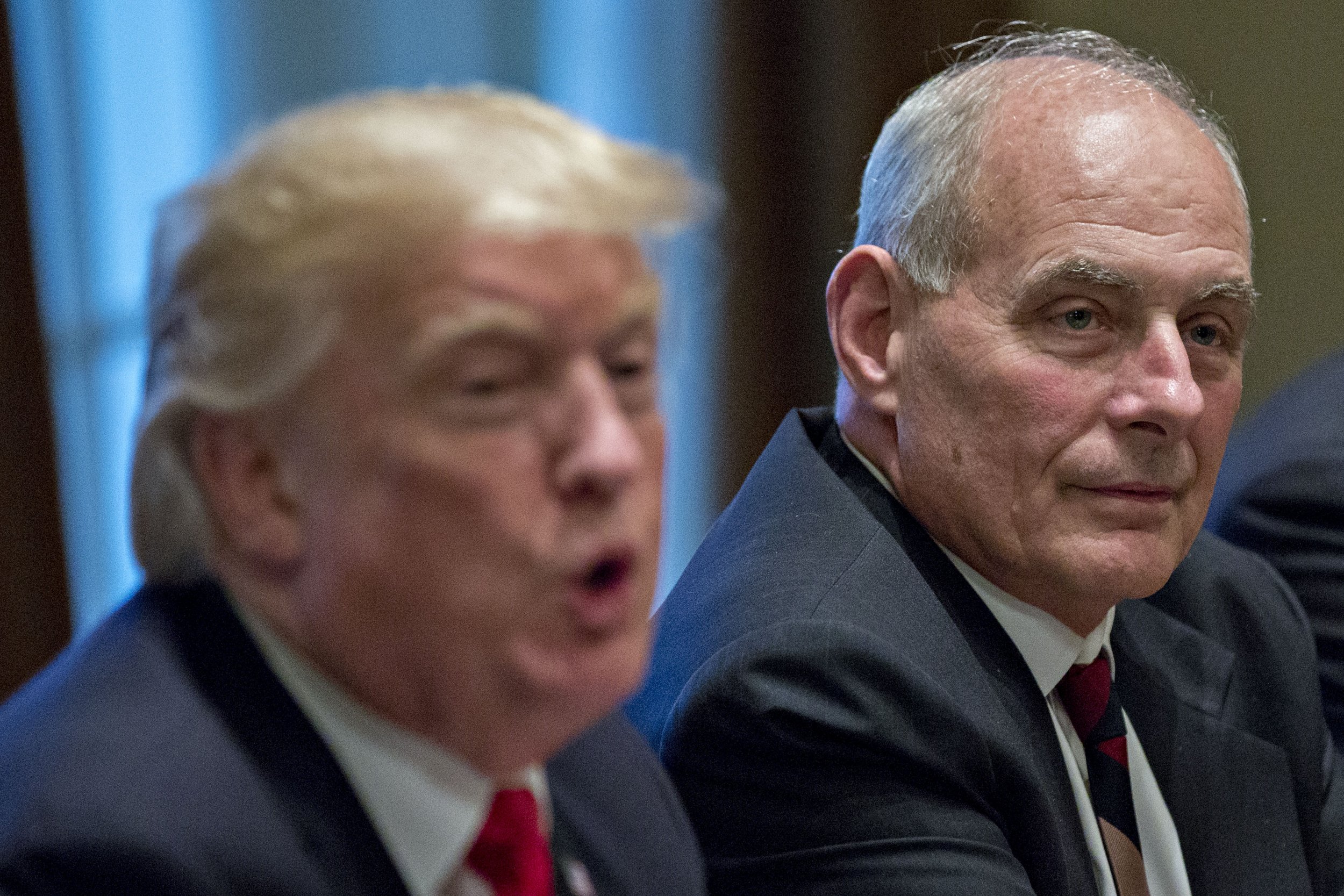 UPDATED | Representative Frederica Wilson struck back at White House Chief of Staff John Kelly for calling her an "empty barrel," saying his attack is racist.
"That's a racist term," Wilson told CNN on Friday morning, one day after Kelly used the term to defend President Donald Trump against charges of insensitivity toward the families of fallen soldiers. "We looked it up in the dictionary because I had never heard of an empty barrel. And I don't like to be dragged into something like that."
It's the latest salvo in an ongoing battle between the Trump administration and Wilson that began earlier this week after the Florida Democrat said Trump was insensitive when he told the widow of Sergeant La David Johnson, a Green Beret killed in an ambush in Niger, that the soldier "knew what he was getting into."
Kelly appeared in the White House briefing room on Thursday to defend Trump, but also to criticize Wilson for listening to the call to Johnson's family. In addition to describing Wilson as an "empty barrel," he said she had violated a sacred trust by sharing details of the president's sympathy call—one that Kelly, who lost his own son in battle, also admitted he told the president not to make.
Wilson has known the Johnson family for decades, reported The Washington Post. The fallen soldier worked with her through the 5,000 Role Models of Excellence Project, a mentoring program Wilson started for youth people pursuing military careers.
The "empty barrel" comment was apparently long in the making. Kelly was referring to the Democratic lawmaker's attendance at a 2015 FBI ceremony to dedicate a building to two killed agents. Kelly said Thursday that Wilson used the event to brag that she "was instrumental in getting the funding" for the building.
"We were stunned. Stunned that she had done it. Even for someone that is that empty a barrel, we were stunned," Kelly said.
But Wilson discredited the entire account, telling CNN that the funding was approved before she even began serving in Congress.
"I wasn't even in Congress when the money for that building was appropriated," Wilson said. "You know, I feel sorry for General Kelly. He has my sympathy for the loss of his son. But he can't just go on TV and lie on me."
On Friday, White House defended Kelly in a statement, saying he stands by comments that Wilson used the dedication to discuss her own actions in Congress, including lobbying former President Obama on legislation.
"As General Kelly pointed out, if you're able to make a sacred act like honoring American heroes about yourself, you're an empty barrel," White House Press Secretary Sarah Huckabee Sanders, despite video evidence that Kelly's comments distorted the speech.
Kelly used the same phrase in September to discredit Illinois Democrat Representative Luis Gutiérrez after the congressman called Kelly a "disgrace to the uniform" for ending the Deferred Action for Childhood Arrivals program.
"They can call people liars, but it would be inappropriate for me to say the same thing back at them," Kelly told Fox News. "As my blessed mother used to say 'empty barrels make the most noise.'"
Kelly faced no shortage of criticism for the repeated "empty barrel" comment. Planned Parenthood posted on Twitter that the phrase is "part of a pattern" of the Trump administration "attacking and undermining" minority politicians.
Trump denied Wilson's account and dismissed the accusations that he was insensitive. The call to the Johnson family came nearly two weeks after the fatal Niger incident. U.S. officials have still not given details of the mission, which led to the deaths of four Green Berets.
This article has been updated to include a statement by the White House.