Former John Kelly Aide Considering 2020 Senate Run, Says There's an Appetite for Candidate 'Not Tainted by Previous Politics'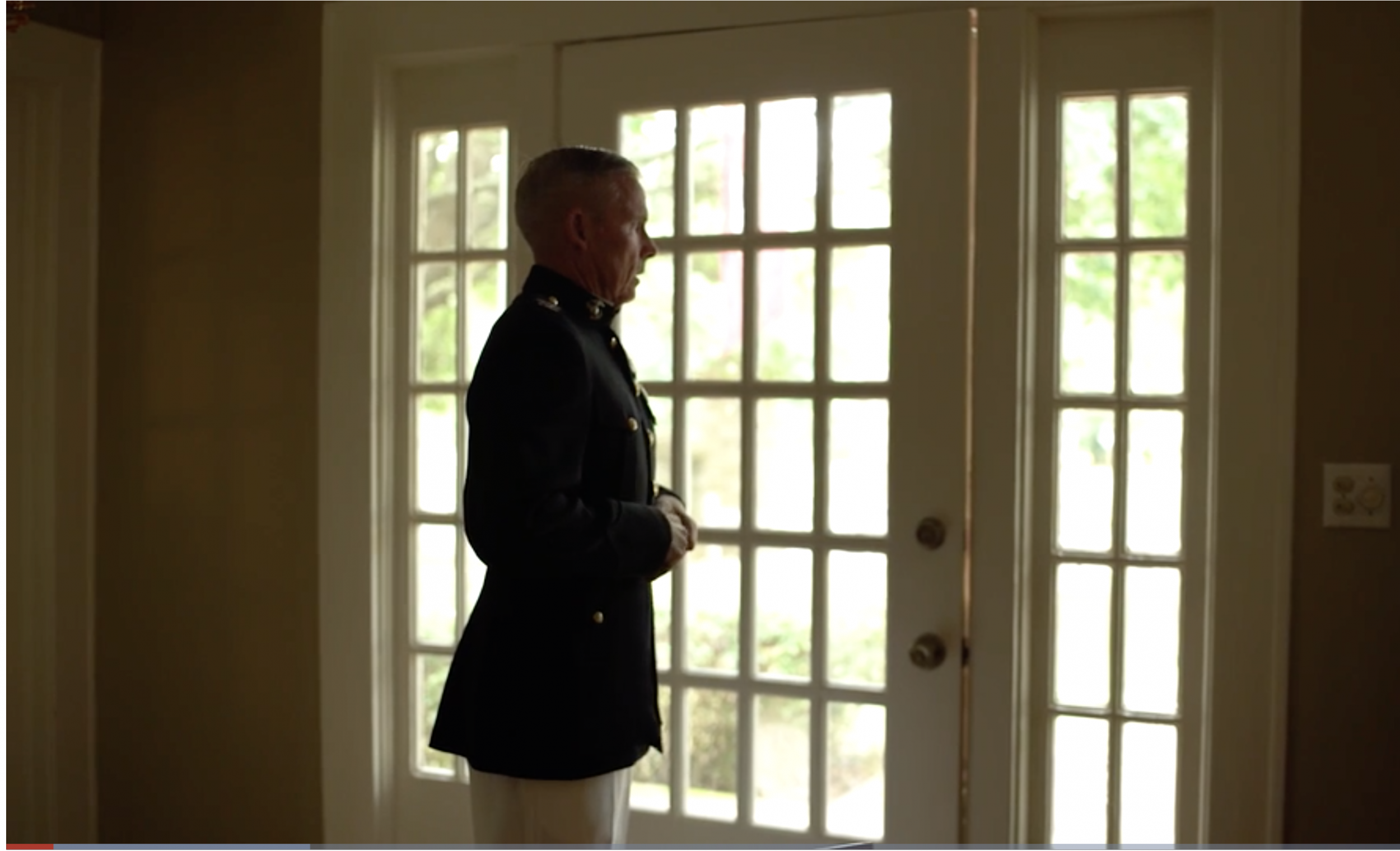 As the 2020 political campaigns begin to heat up, Lee Busby, a retired U.S. Marine colonel and former vice chief of staff to General John Kelly, said he's moving toward the "line of departure" that if crossed, would see his official campaign announcement for the U.S. Senate in Alabama.
It was more than a year ago when the Tuscaloosa native launched his long-shot bid for the Senate seat left vacant by the resignation of Republican Senator Jeff Sessions during one of the most contentious political races in modern-day history. The eyes of the nation closely watched as Democrat Doug Jones faced-off against Republican Roy Moore, the embattled judge accused of inappropriate sexual and social conduct by nine women.
Fifteen days before the election, Busby, 61, a retired Marine Corps infantry officer with 31-years of military experience, was unsatisfied with either candidate, and read it was too late for a write-in candidate in Alabama, and said, "Hold my beer, we will just see about that," according to reporting by this journalist for The Daily Beast. So with barely any time to campaign or money to advertise a campaign, Busby pulled in 5,500 votes, and Jones defeated Moore.
"I got a lot of encouragement after the special election," Busby told Newsweek by phone. "I had a lot of people tell me to run, and I wasn't sure how seriously to take that, so I went ahead and paid to have a poll done, and I'm a poll skeptic, but at least needed to get some empirical data on whether there was an appetite for a nonpolitical, unknown candidate."
For sure, Busby would face an uphill talk to garner the Republican nomination in 2020. While he received some traction in the special election, he still tallied fewer write-in votes than Luther Strange.
Strange, the former Alabama attorney general, was appointed to replace fellow Republican Senator Jeff Sessions when he left to become President Trump's attorney general, lost his re-election bid to Moore in September 2017 but did manage to tally about 7,800 write-in votes.
Sessions, too, could be a possible 2020 obstacle. After being forced out of the Department of Justice by the president last year, rumors have circulated that he may be considering a run for his old seat in 2020.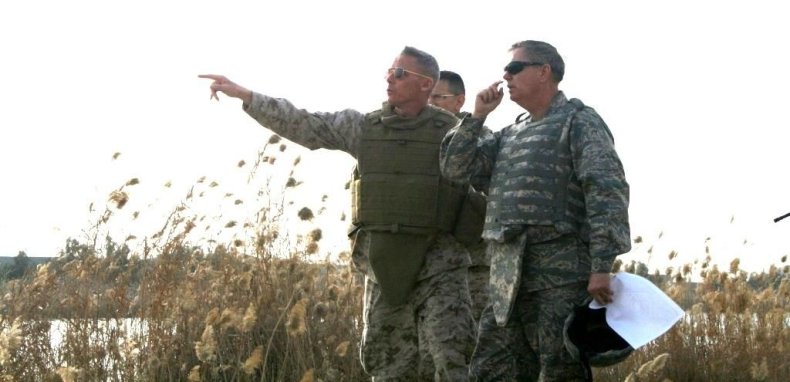 Yet there is evidence that Alabama voters have an appetite for a candidate without elected experience, but with a military background and for Busby, the timing could be ripe for the taking. Jones is a politically vulnerable incumbent being the only Democrat facing reelection in 2020 in a deep red state.
"I'm not vain enough to think it's predominantly about me.... I think it's an appetite for candidates with that profile...someone who is not tainted by previous politics," Busby said. "You know, it cracks me up when we keep electing career politicians and then act surprised or disappointed that they're acting like career politicians... The definition of insanity is doing the same thing over and over expecting different results."
Busby added that he believes Alabama voters are near the boiling point and are looking for a change in the politicians they elect to Congress.
"I'm moving toward the line," Busby said. "I think the question is, What could stop me? And my answer would be, If something changes and I get a sense that the appetite that I believe is out there is not out there."
Back in earlier December, Republican Alabama voters were polled on six key questions netting more than 1,000 responses each. The results showed that voters were nearly twice as likely to support a candidate without elected experience than an elected official, according to polling data collected by HyperMetrics, a political consulting agency. (You can read the data at the bottom of this article.)
Moreover, voters who had a preference between a candidate with military experience versus a candidate who had not served in the armed forces overwhelmingly preferred the contender with a military background—64 percent to 8 percent, but that voters did prefer a currently elected congressman when compared to a state senator, retired Marine colonel, or a lieutenant governor.
HyperMetrics said in the data that the phrasing of the question and the additional background information given to voters might have caused them to lean toward the elected congressman—background information was not provided on the other candidates in the question.
The poll found that among traditional Republican issues such as repealing Roe v. Wade, further protections for the Second Amendment and bolstering both the U.S. military and healthcare, immigration remained the top issue among Alabama Republicans. The poll suggested they wanted a U.S. senator to aid in building President Donald Trump's southern border wall and enhancing security for it.
If the 2020 Senate Republican primary were held back in December 2018, Congressman Bradley Byrne, who represents Alabama's 1st congressional district in the House, would narrowly defeat Busby by 0.69 percent, with 198 votes to the Marine colonel's 189.
Among voters, 740 were undecided, while 112 went to Alabama Lieutenant Governor Will Ainsworth. Republican State Senator Del Marsh tallied 63.
Contacted by Newsweek on Wednesday, Seth Morrow, Byrne's press secretary, said the congressman is examining the possibility of running for the U.S. Senate in 2020.
"He's received a lot of encouragement and has really been considering this for over a year now," Morrow said by phone. "Next weekend is his daughter's wedding, and so we should know more once that has passed."
In the polling, key issues between the two men found that Alabama men were more likely to vote for Busby, especially those leaning toward building the southern wall, increasing border security and protecting the Second Amendment, while women favored Byrne and prioritized social issues like traditional marriage and healthcare.
In terms of political opponents, Busby is arguably a top-tier challenger for the Republican ticket if the midterm elections are an indication of how 2020 could play out.
While the total number of lawmakers with military experience stands at 96—down six from the start of the last session of Congress, according to The Military Times, the 116th Congress boasts the largest class of freshman lawmakers with military backgrounds in a decade.
Moreover, Busby's Pentagon bona fides include letters of recommendations from Trump's former White House chief of staff; Marine General John R. Allen, the current president of the Brookings Institution and former commander of U.S. forces in Afghanistan; and Army General David Petraeus, the former CIA director.
Retired Marine Lieutenant General Richard Mills, who wrote Busby a recommendation in February 2012 for the position of executive director of U.S. Marine Forces Reserve, told Newsweek that while the colonel might not have political experience, his first talent is he's a "quick learner."
"One of the things you do in the military is you have to learn fast, it's what is expected of you as an officer, that you're going to be able to adapt very quickly to new situations and figure out how to work within the rules of that new position and I think that's Lee's first talent," Mills said.
"What Lee exemplifies is the Marine work ethic, the professionalism, the work till the job is done; identify the mission and accomplish it and being able to work with people," Mills added. "He's got one of those rare abilities to build teams and to work with people with different viewpoints to find a workable solution, and that's one of his greatest strengths."