Black Women in Congress Say John Kelly Spread 'Reprehensible,' 'Blatant Lies' and Must Apologize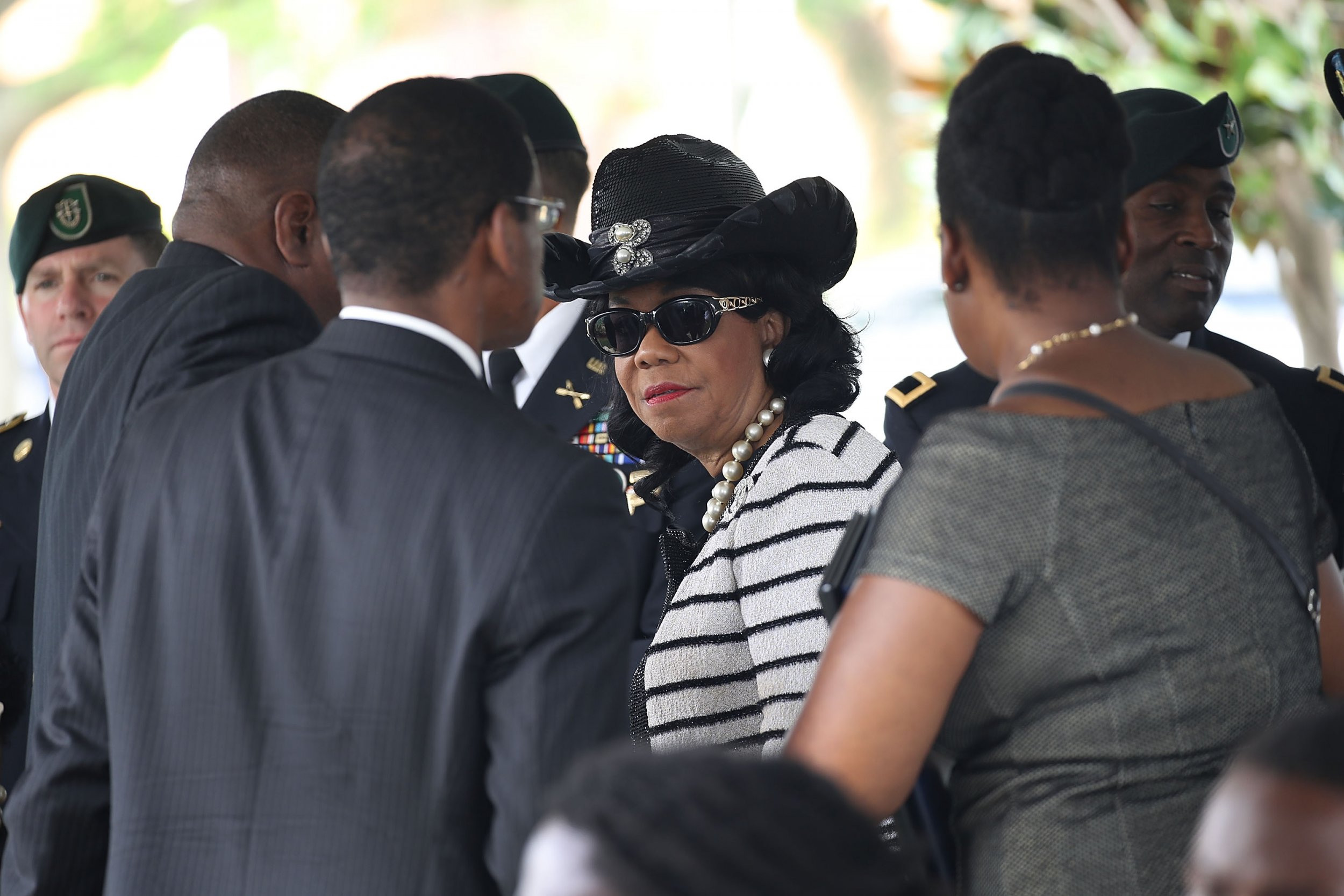 The Congressional Black Caucus (CBC) is demanding an apology for Florida Representative Frederica Wilson after "reprehensible" and "blatant lies" were spewed about her from the White House podium.
White House Chief of Staff John Kelly falsely told reporters on October 19 that Wilson took credit for securing funding for an FBI facility, calling her an "empty barrel"—and did not retract his comments after a video from the building dedication revealed that Wilson did not do what Kelly said she did.
The attack came after Wilson had criticized President Donald Trump for insensitively speaking to a fallen soldier's family.
"General Kelly's comments are reprehensible," the CBC said in a statement. "Congresswoman Wilson's integrity and credibility should not be challenged or undermined by such blatant lies. We, the women of the Congressional Black Caucus, proudly stand with Congresswoman Wilson and demand that General Kelly apologize to her without delay and take responsibility for his reckless and false statements."
Related: Video Shows John Kelly Was Wrong About Frederica Wilson Taking Credit
The CBC support follows Wilson's own request for an apology. She accused Kelly of "character assassination" on Sunday for calling her an "empty barrel" after she revealed Trump's insensitive comments to a gold star widow whose husband, Army Sgt. La David Johnson, died in an ambush in Niger, Africa.
"Not only does he owe me an apology, he owes an apology to the American people, because when he lied on me he lied to them, and I don't think it's fair," Wilson told MSNBC. "He owes the American people an apology for lying on one of their congresswomen."
Wilson called Kelly a "puppet of the president" who tried to divert negative attention away from Trump. She previously accused him of using a "racist term" when he said she joined a group of "empty barrels making the most noise."
Kelly had entered the ongoing battle between Trump and Wilson over the allegedly insensitive phone call the president made to the widow of Sergeant La David Johnson, a Green Beret who was killed in an ambush. On the call, the president said Johnson "knew what he was getting into—a comment Kelly said he told the president to convey, noting that it helped when his own son was killed in Afghanistan in 2010. Wilson said the family found it insensitive.
Johnson's widow confirmed Wilson's account on Good Morning America on Monday, saying it was "100 percent correct."