Video: Stephen Colbert Throws His Hat Into the Ring to be Donald Trump's Next Chief of Staff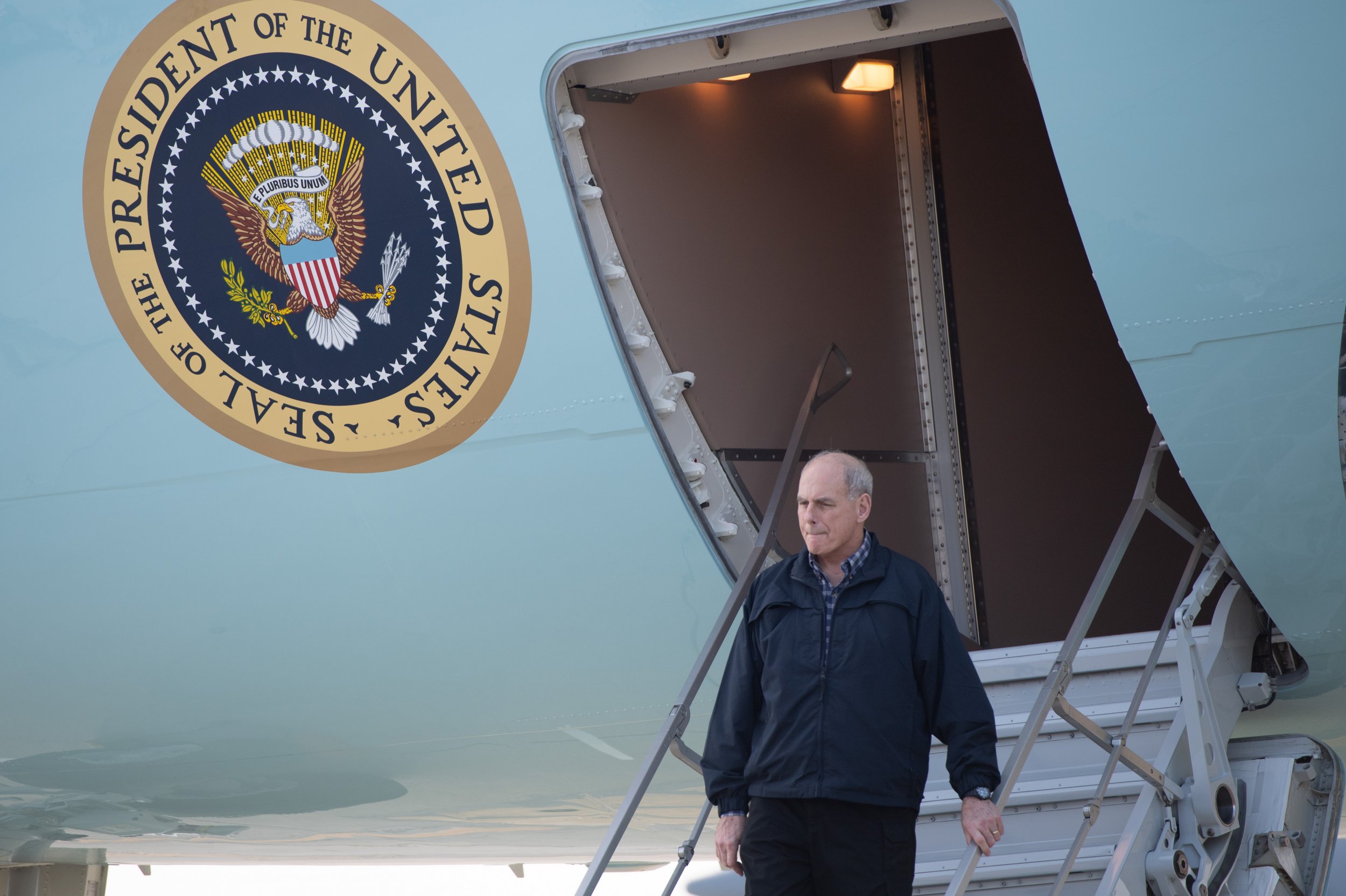 The race to replace John Kelly as White House Chief of Staff is heating up and Stephen Colbert has decided to "officially" throw his hat into the ring.
The Late Show host posted a GIF of himself on Twitter pretending to throw a hat into the ring and offering his services to President Donald Trump.
Read more: Who might replace John Kelly? Trump considering Matthew Whitaker, others for White House chief of staff position
"The President is in desperate need of a Chief of Staff with no viable candidates," tweeted Colbert. "Which is why I'd like to take this opportunity to officially throw my hat in the ring. Mr. President, I, @StephenAtHome, am your next White House Chief of Staff."
Colbert's tongue-in-cheek joke perfectly captured the confusion that is reigning at the White House, with a successor for Kelly yet to be named.
On Saturday, Trump announced that the 68-year-old will step down from his role at the end of the year.
"John Kelly will be leaving, I don't know if I can say retiring but great guy," Trump said during a press briefing on the White House lawn Saturday before leaving Washington D.C. to attend the annual Army/Navy football game, as reported by NBC.
"John Kelly will be leaving at the end of the year. We will be announcing who will be taking John's place, it might be on an interim basis."
The announcement triggered a flurry of speculation as to who might fill Kelly's shoes.
Nick Ayers, Mike Pence's Chief of Staff and one of the early frontrunners for the position, ruled himself out of the race over the weekend.
On Sunday, The Wall Street Journal and NBC News reported that Ayers—who was pegged to take over Kelly's role—did not reach an agreement with President Donald Trump on the time-frame of the job and eventually turned it down.
According to White House officials, Trump wanted Ayers to commit to two years but he refused the offer as he wanted to spend more time with his young children in Georgia. Ayers reportedly suggested he temporarily steps in until March but the president decided he was after a permanent candidate for the role.
According to Bloomberg, instead of taking the post, Ayers will be leaving his current post as Pence's Chief of Staff to oversee Trump's 2020 presidential campaign, duties that could possibly include running a Trump-aligned Super-PAC.
On Monday, Ohio Rep. Jim Jordan suggested House Freedom Caucus Chairman Mark Meadows would be a great fit for the role.
"I think he'd be great. Mark understands how Capitol Hill works. He's a smart guy," he told The Hill. "This decision is between the president and Mark, but I think he'd do an outstanding job."