Trump Official Says Weed 'Not a Factor' in the Drug War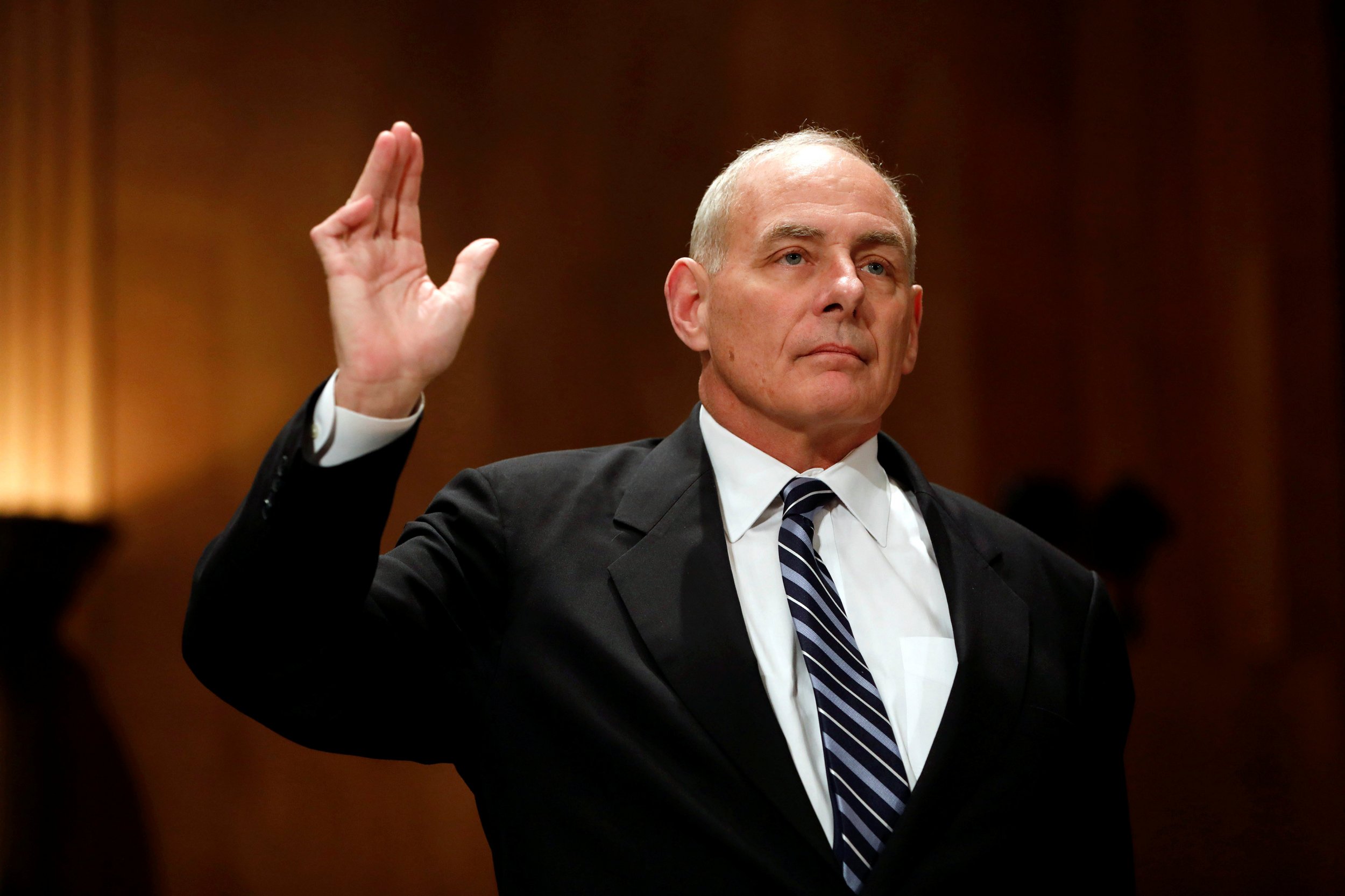 John Kelly, secretary of the Department of Homeland Security, said marijuana is "not a factor" in the U.S. drug war, and authorities should instead be focusing on other narcotics.
Speaking with Chuck Todd Sunday on NBC's Meet the Press, Kelly said heroin, methamphetamine and cocaine are the three substances authorities should be tackling. Heroin and meth, said Kelly, are "virtually all produced in Mexico," while cocaine "comes up from further south." Combined, the three drugs killed more than 50,000 people in the U.S. since 2015, said Kelly. Along with opiates, the drugs cost the U.S. around $250 billion.
Kelly was asked by Todd how federal marijuana legalization would affect drug arrests in the U.S. Medical marijuana is already legal in 28 states, while in eight states plus Washington, D.C., marijuana is legal for recreational use.
Related: Is edible marijuana 'healthier' than smoking weed?
Kelly said increased drug arrests are not a solution. "The solution is a comprehensive drug demand reduction program in the United States that involves every man and woman of goodwill," he told Todd.
Last year, Kelly said in an interview with Military Times that he supports medical marijuana use. "Whether it's veterans or anyone else, if it helps those people, then fine," he said. "Medicine is medicine."
However, Kelly doesn't support legalizing marijuana, calling it a gateway to stronger drugs.
His remarks on Meet the Press came as marijuana legalization advocates are watching the new Trump administration to see whether it will recognize states that have legalized marijuana or ramp up U.S. efforts to stop drug use. Although Kelly's stance on legalizing weed matches that of Attorney General Jeff Sessions, the latter is considerably more hardline and said in a speech last month that marijuana is "slightly less awful" than heroin. Sessions said criminal enforcement, treatment and prevention are "three main ways to fight the scourge of drugs."
A recent Washington Post article outlined how Sessions appears ready to crack down on marijuana use, and has a "plan to prosecute more drug and gun cases and pursue mandatory minimum sentences."
"I reject the idea that America will be a better place if marijuana is sold in every corner store," he said in March. "And I am astonished to hear people suggest that we can solve our heroin crisis by legalizing marijuana so people can trade one life-wrecking dependency for another that's only slightly less awful."