John Kerry Says Alexandria Ocasio-Cortez 'Offered More Leadership In One Day' On Climate Change Than Trump Ever Has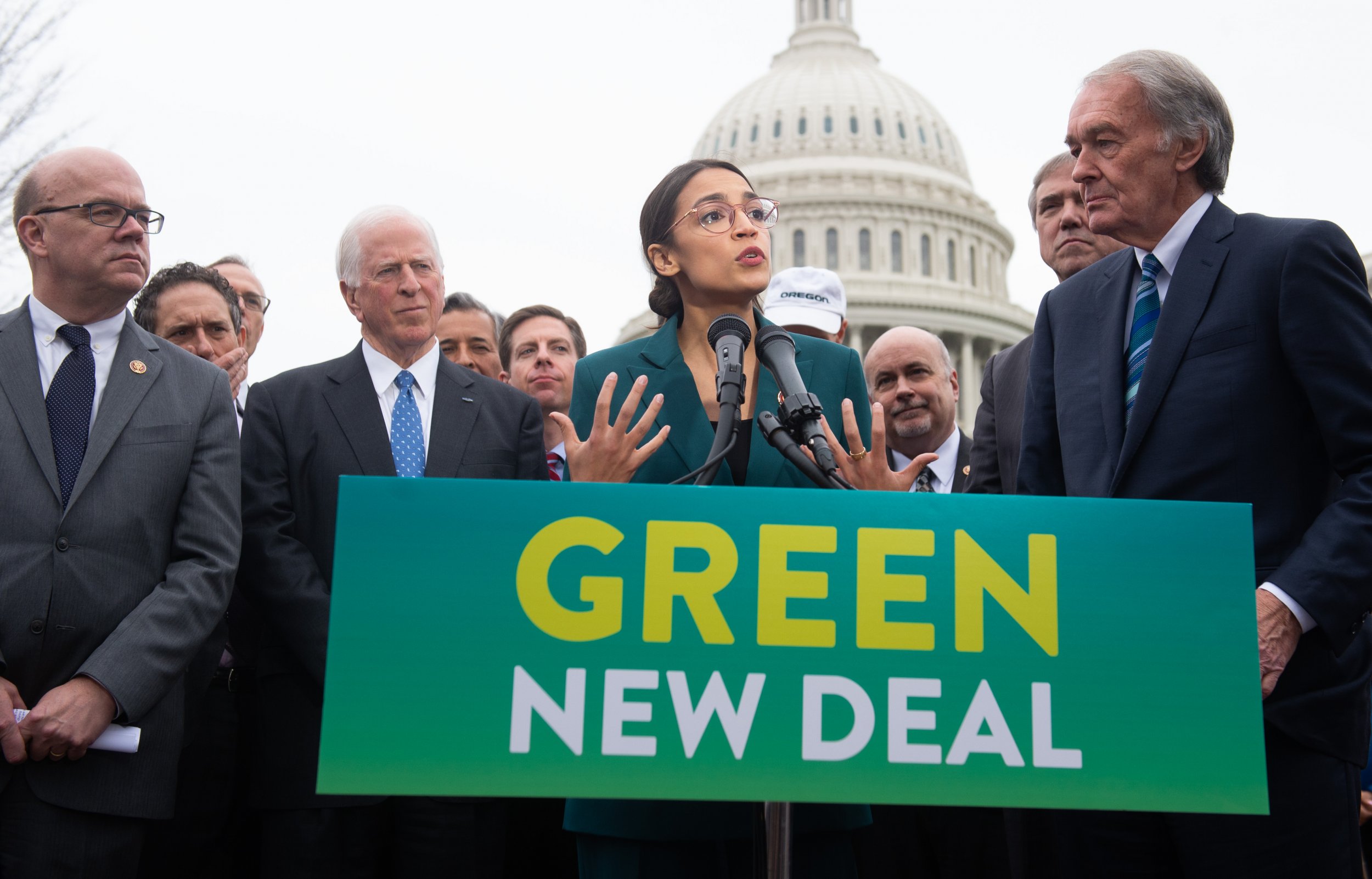 During a hearing Tuesday about the security threat climate change poses to the United States and the need for leadership on the subject, former Secretary of State John Kerry said Representative Alexandria Ocasio-Cortez had already offered more leadership on climate than President Trump ever has.
Representative James Comer asked Kerry about paying for the Green New Deal, a progressive plan aimed at lowering emissions, creating clean energy jobs, and moving to renewable energy and away from fossil fuels. Kerry took the opportunity to highlight the work Ocasio-Cortez, a freshman Democrat has put into the deal.
First, he asked Comer what plans Republicans have contributed to the efforts to curb emissions and prepare for the effects of climate change. "Let me begin by saying, congressman, there are a lot of different proposals about how to proceed, I don't know that any of them are coming from your party or your side of the aisle. Do you have a plan to deal with climate change?"
The plan by Ocasio-Cortez has been criticized by her colleagues across the aisle and by Trump but few alternatives have been proposed as a replacement. "But in proposing what she has proposed, together with Senator [Ed] Markey, Congresswoman Ocasio-Cortez has in fact offered more leadership in one day or in one week than President Trump has in his lifetime on this subject," Kerry said.
Ocasio-Cortez tweeted a clip of the interaction with a quote from Kerry and said she was "Honored and humbled," and thanked the former presidential candidate and Massachusettes senator. The Democratic Oversight Committee was holding Tuesday's hearing on the need for leadership to combat climate change and protect national security. Kerry was serving as a witness at the hearing as was former senator and Secretary of Defense Chuck Hagel.
Ocasio-Cortez and Massachusetts Senator Ed Markey introduced the Green New Deal in early February. When the two announced the deal Ocasio-Cortez called it a "major watershed moment."
"Climate change and our environmental challenges are one of the biggest existential threats to our way of life, not just as a nation, but as a world, and in order for us to combat that threat we must be as ambitious and innovative in our solution as possible," she said at the announcement of the resolution.
However, it has been criticized by many, including by some Democrats, for being too ambitious and too expensive.