John Kerry Blasts Trump, Advising Graduates With White House Ambitions to 'Learn Russian'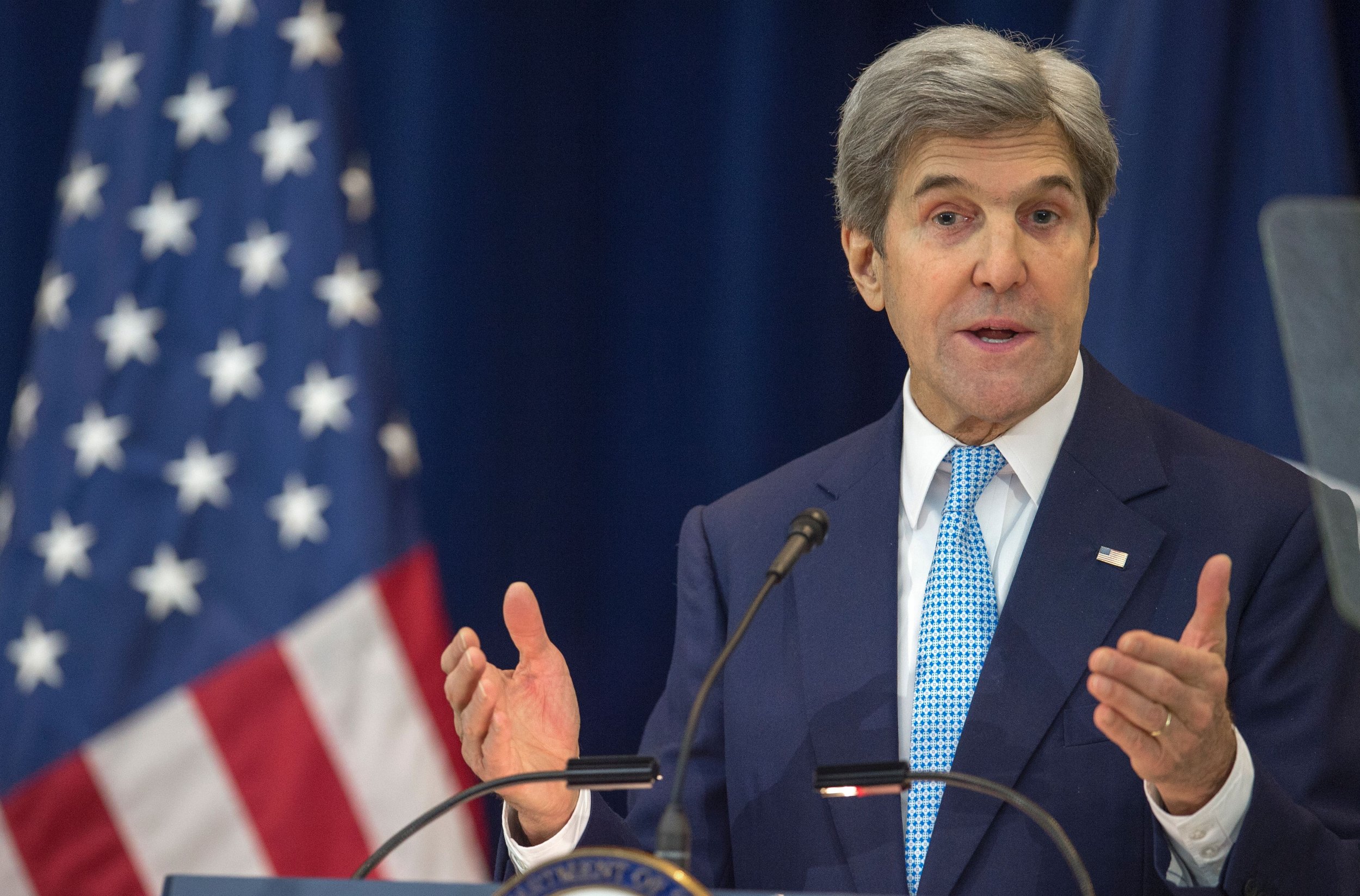 Former Secretary of State John Kerry offered his most powerful criticism to date of the Trump administration in a commencement speech to Harvard Kenny School of Government Wednesday.
Kerry promised a candid speech free of bipartisanship and wasted no time in mentioning the ongoing investigation into collusion between Russia and Trump's campaign in the 2016 president election.
"I'm often asked, what is the secret to having real impact on government?," he said. "Well, it's recently changed. I used to say: Either run for office or get a degree from the Harvard Kennedy School. With this White House I'd say, buy Rosetta Stone and learn Russian."
A former presidential candidate and war veteran, Kerry assessed the state of American governance and leadership as a world power. According to him, the global community sees a political gridlock, a country that is "unilaterally disarming in the battle of values, walking away from centuries of thoughtful and carefully-conceived economic and strategic leadership." He mentioned confusing volatility and unpredictability, and criticized Trump's budget proposal as "eviscerating diplomacy" as well of the state of public discourse.
Kerry also listed the ways in which "this is not a normal time" for America and the world.
"It's not normal to see the President of the United States decrying 'so-called' judges. It's not normal for the leader of the country that invented the First Amendment to routinely degrade and even threaten journalists. And no, it's not normal to see the head of the FBI fired severely because he was investigating connections between Russia and the presidential campaign of the very man who fired him. And it's not normal that when you close your eyes and you listen to the news, too often the political back and forth in America sounds too much like it does in the countries that the State Department warns Americans not to travel to," Kerry said.
"No, there is nothing normal about this, my friends, and in the end, there is nothing American about this either," he added.
Kerry's criticism of the Trump administration and the Republican party did not end with his speech. He also started what he described as his first "tweet storm," a thread of posts in which he warned the Senate Committee on Foreign Relations not to impose new sanctions against Iran, a move which would go against the term of the Iran nuclear deal Kerry was charged with negotiating under the Obama administration.
One of Trump's campaign promises was to "rip up" the Iran nuclear deal. In his recent trip to Saudi Arabia, Trump accused Iran of fueling sectarianism and terror, inviting other Muslim countries to unite to isolate Iran until the regime committed to becoming a "partner of peace."