Can John Kerry Help Stop Kenya From Slipping Into Post-Election Violence Again?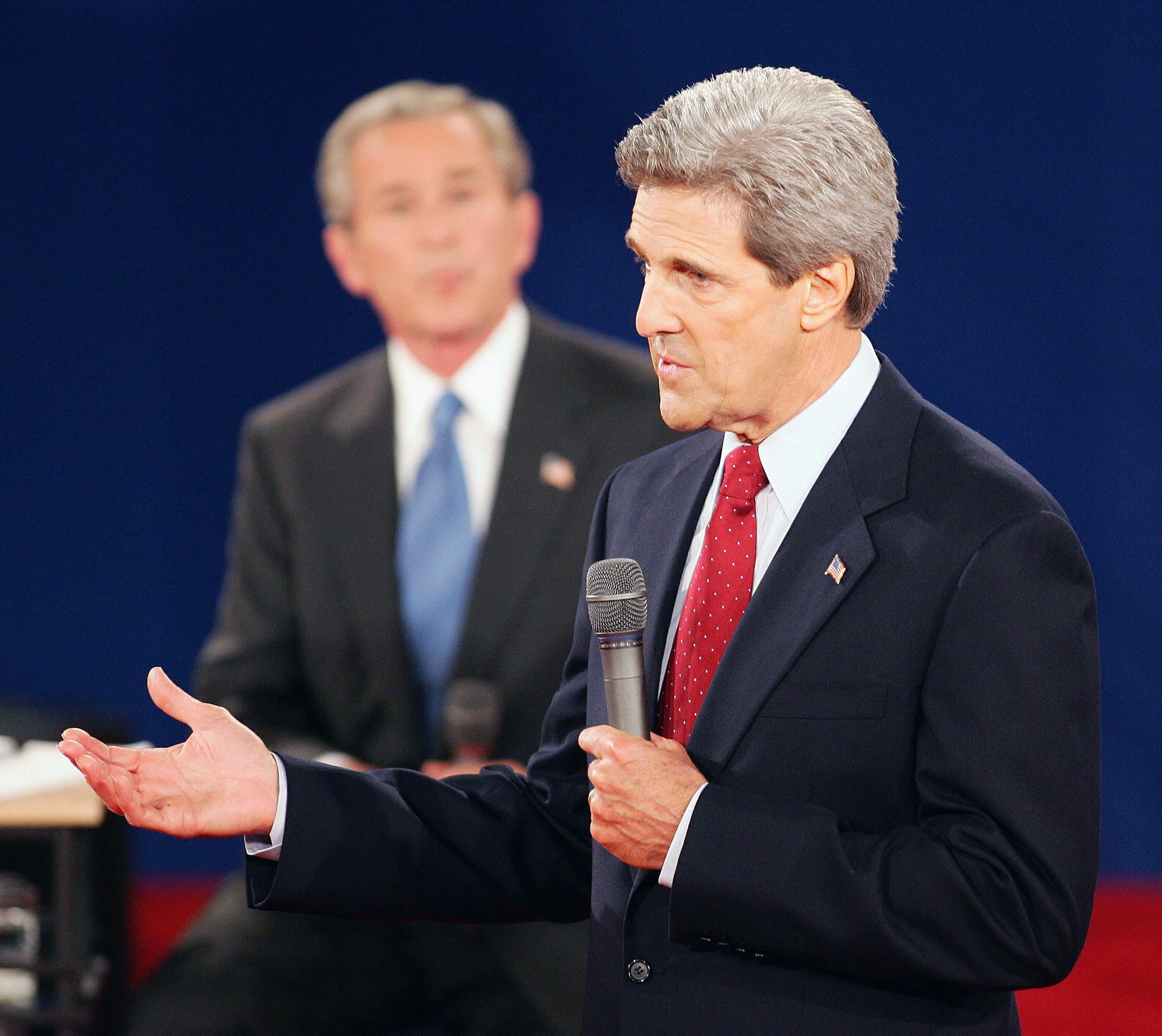 John Kerry has tasted the bitterness of political failure.
The former U.S. secretary of state lost to George W. Bush in the 2004 U.S. presidential election by 35 Electoral College votes; the margin of victory was the slimmest ever recorded for a sitting president.
But now Kerry is using that disappointment in a bid to quell rising tensions in Kenya, where the result of Tuesday's general election—which has not even yet been confirmed—has prompted accusations of hacking and stoked fears of violence.
"I know what it's like to lose an election. I lost by one state the presidency of the United States, and I had a lot of reasons to complain about what happened in Ohio or in other states. But you gotta get over it and move on," said Kerry Thursday at a press conference in Nairobi, where he has headed up the election observation mission from the Carter Center. Kerry was likely referencing issues with the voting system in Ohio that led to a recount and reduced margin of victory for Bush.
The result—and perhaps more significantly, the aftermath—of Kenya's presidential election is not yet clear. With almost 99 percent of the votes counted, incumbent Uhuru Kenyatta is in front with 54 percent of the vote, ahead of opposition leader Raila Odinga at 45 percent. Kenya's electoral commission has said the result will be confirmed on Friday.
Read more: A brutal murder in Kenya highlights why its election matters to the U.S.
But Odinga has signaled he will not accept the result quietly. Odinga stated on Thursday that unknown figures had hacked into the electronic systems of the electoral commission—using the identity of Chris Msando, the commission's IT chief who was tortured and murdered less than two weeks before the vote—and swayed the vote in favor of Kenyatta. Odinga has called for calm but has also not ruled out summoning his supporters to the streets.
Such a move would have a dreadful familiarity in Kenya. After the 2007 election, which Odinga lost to incumbent Mwai Kibaki amid allegations of rigging, supporters of both candidates clashed over several months in an ethnically charged conflict that left more than 1,000 people dead.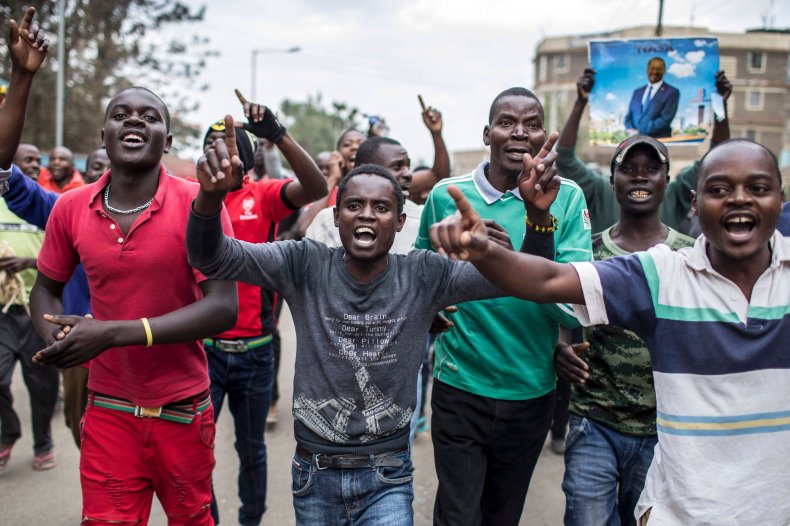 Kerry has led the Carter Center's observation mission in Kenya, which saw observers deployed at more than 400 polling stations across the country, as well as 36 tallying centers. The center said in a preliminary statement on Thursday that despite some problems in the transmission of results from polling stations to tallying centers, the vote had been conducted in a peaceful and calm atmosphere. It urged candidates to wait for the official results before commenting and to "use established legal channels" to resolve any disputes and "ensure that their supporters remain calm" before and after the results have been confirmed.
Kerry himself said the vote appeared to have proceeded in a free and fair manner. "The process that was put in place is proving its value thus far," he said. "Kenya has made a remarkable statement to Africa and the world about its democracy and the character of that democracy. Don't let anybody besmirch that."
Former President Barack Obama also has urged Kenyans and their leaders to reject "tribal and ethnic hatred" and to "work together no matter what the outcome."