John Kerry Pokes Fun at Trump, Says He Wants to See His 'Long-Form Girth Certificate'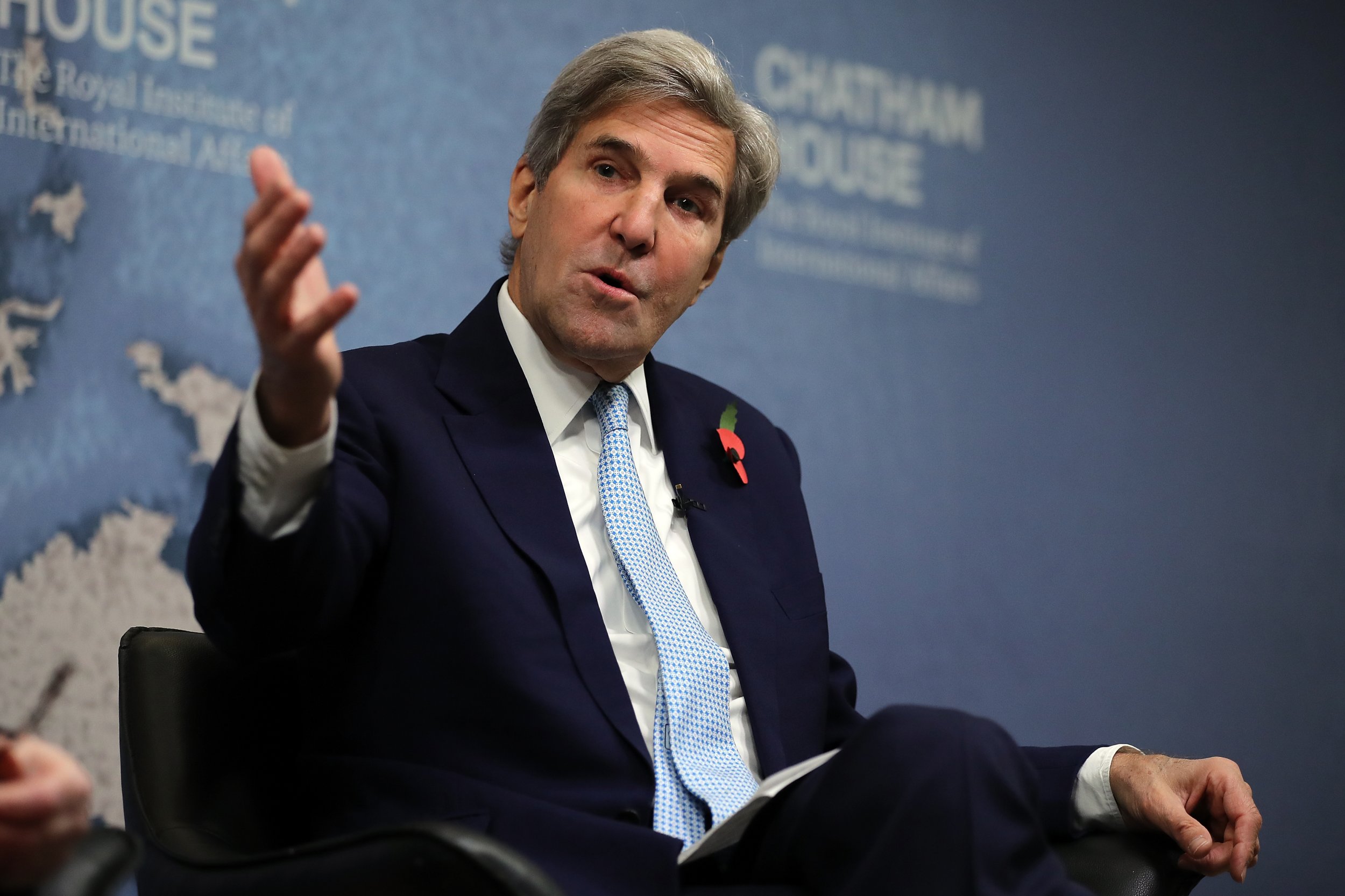 Former Secretary of State John Kerry poked fun at President Donald Trump during the 2018 Alfalfa Club Saturday night, saying that he wouldn't believe that the president weighs just 239 pounds until Trump produces his "long-form girth certificate."
"Despite the pressure he's under, the White House physician says President Trump is in great shape — a trim 239 pounds. Personally, I just won't believe him until he produces his long-form girth certificate," Kerry joked about Trump.
The former Secretary of State and former 2004 Democratic nominee for president was being honored as the new president of the Alfalfa Club at the dinner, which was also attended by politician and philanthropist Mike Bloomberg and former President George W. Bush, Axios reported. The exclusive Washington D.C. social organization is made up of about 200 members including businessmen and politicians. Members meet for an annual dinner on the last Saturday in January.
After the annual presidential physical on January 16, Trump's physician, Dr. Ronny Jackson, announced the president weighed 239 pounds and needed to shed 10 to 15 of them. The physical exam showed that the president is overweight but not quite obese.
"We discussed diet, exercise and weight loss. He would benefit from a diet that is lower in fat and carbohydrates and from a routine exercise regimen," Jackson wrote in the report summary. People on social media were skeptical of the accuracy of the numbers and began using the hashtag #girther on Twitter as a play on the "birther movement" that Trump promoted to procure former President Barack Obama's birth certificate.
"Has anyone coined "girther" for those who believe the president weighs more than his doctor reports?" MSNBC host Chris Hayes tweeted January 16.
During the 2016 presidential election, then-Republican nominee Donald Trump said "President Barack Obama was born in the United States" but never apologized for his role in the birther movement. Believing Obama was born in Kenya, Trump pressured the president to release the long-form version of his birth certificate in 2011, but The New York Times reported as recently as November 2017 that Trump still brings up conversations with colleagues questioning the document's authenticity.
The long-form birth certificate released by the White House on April 27, 2011 confirms that Obama was born in Honolulu, Hawaii.