John Kerry: U.S. Won't Pick Who Rules Iraq, But Iraqis Must Find Inclusive Leadership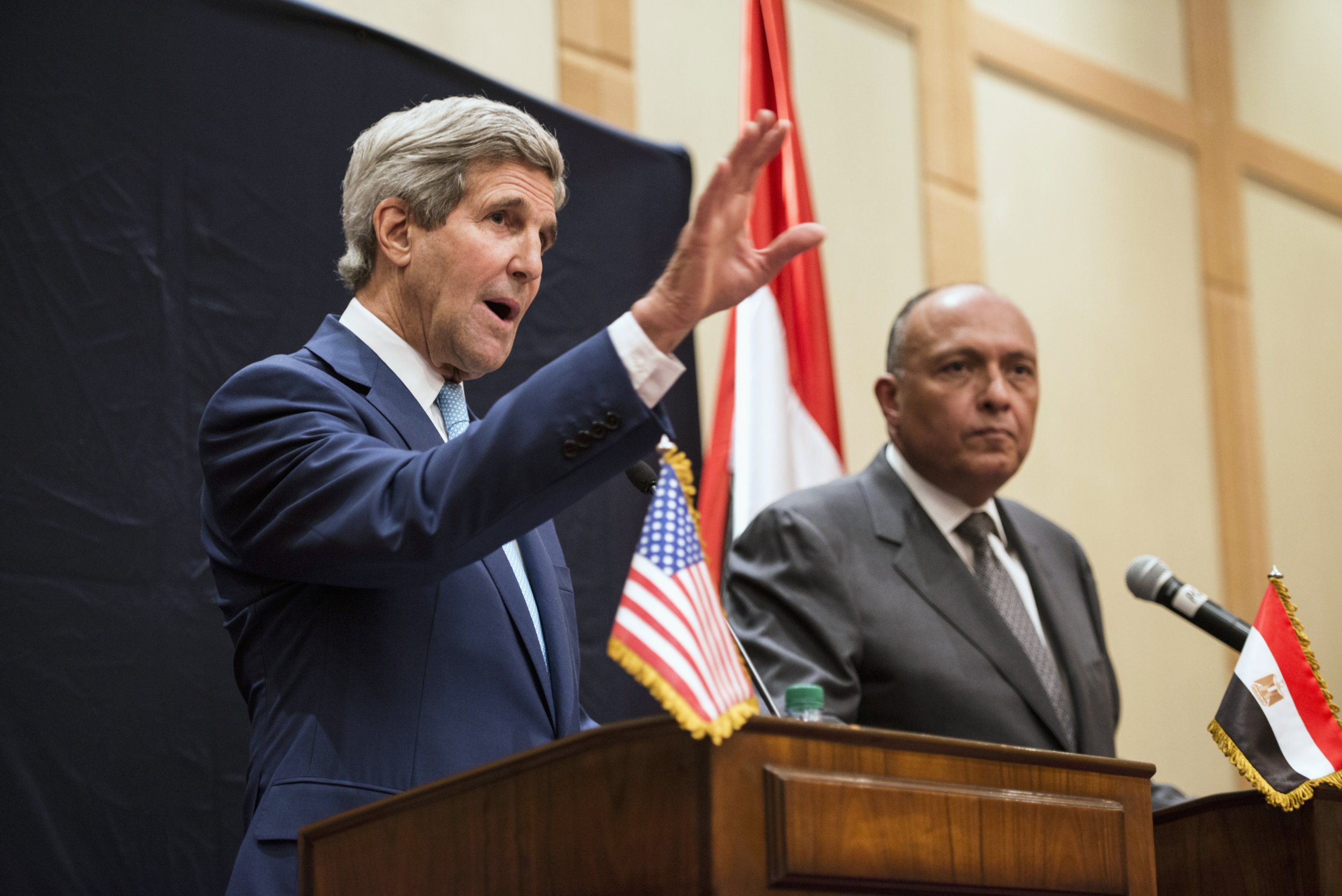 CAIRO (Reuters) - Secretary of State John Kerry said on Sunday the United States wanted the Iraqi people to find an inclusive leadership to contain a sweeping Islamist insurgency but Washington would not pick or choose who rules in Baghdad.
Kerry was speaking in Cairo at the start of a Middle East tour during which he is expected to visit Iraq, where Sunni militants have seized swathes of territory and large amounts of weaponry from Shi'ite Prime Minister Nuri al-Maliki's troops.
"The United States is not engaged in picking or choosing or advocating for any one individual, or series of individuals, to assume the leadership of Iraq," Kerry said. "That is up to the Iraqi people and we have made that clear since day one. It is up to the people of Iraq to choose their future leadership."
Kerry said the U.S. has however noted dissatisfaction of the current leadership in Iraq by Kurds, Sunnis and some Shi'ites. "The United States would like the Iraqi people to find leadership that is prepared to represent all of the people of Iraq, that is prepared to be inclusive and share power."
At a joint news conference with Egyptian Foreign Minister Sameh Shukri, Kerry also defended U.S. involvement in the Middle East when he was asked whether U.S policy had caused recent violence in Iraq and Libya.
"The United States of America was not responsible for what happened in Libya, and nor is it responsible for what is happening in Iraq today," Kerry said.
"What is happening in Iraq is not happening because of the United States in terms of the current crisis. The United States shed blood and worked hard for years to provide Iraqis the opportunity to have their own governments."