John King Reveals 2020 Election Week 'One of My Worst' for MS Symptoms
CNN anchor John King has revealed that he endured one of his "worst" weeks with multiple sclerosis symptoms as he covered the 2020 presidential election.
The news personality revealed on Tuesday's edition of his show, Inside Politics, that he had been secretly battling MS as he hit out at Fox News host Tucker Carlson, who he accused of spreading misinformation about the COVID-19 vaccine.
And on Wednesday, King further expanded on his experience with MS, disclosing on CNN's New Day that he had been diagnosed 13 years ago.
Telling host John Berman that he falls down the stairs "a few times a year" and often has bouts of blurred vision and confusion, he said: "It's different for everybody. That's why it's such a frustrating disease, as many diseases are for people and many conditions are for people.
"For me, heat and stress tend to be my triggers, which is why I'm grateful the Washington summer has passed."
He then went on to recount how his health struggle reached its height as President Joe Biden and Donald Trump faced off against one another at the polls in November 2020.
"I hope nobody noticed it, but election week in America was probably one of my worst weeks last year," King said. "I was having a lot of trouble functioning.
"One of the gifts of the challenge—that might sound weird—but one of the gifts of the challenge is that you learn how to focus and you learn to rewire how you do things. And you learn to become much more aware of what you're going through.
"And I hope that gives me a lot more empathy for other people out there, who again you do not know that the person you are standing behind at the grocery store or at the coffee shop might be going through this, too."
King also revealed that his ex-wife, CNN chief political correspondent Dana Bash, sent him a message when she noticed that he was suffering symptoms from his MS as she watched his election coverage.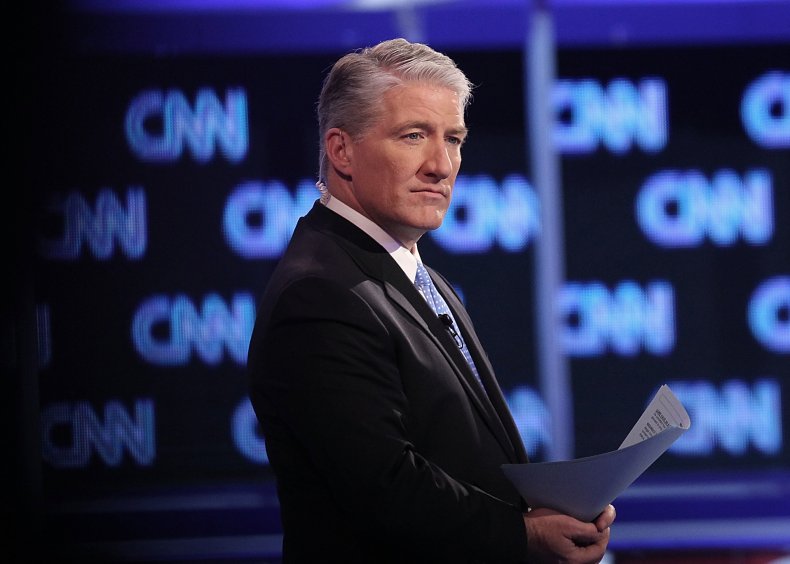 "Dana texted me on one of those nights," he told Berman. "We have a beautiful son together, who is one of the reasons I get so motivated about people lying about vaccines, because it's my job to protect him.
"She noticed and texted me once during the election week, 'Are you alright?' I was OK. There were just times when you're up for a long stretch. Sometimes the combination of stress and standing on hard surfaces for a long time can somehow exacerbate my symptoms sometimes. You get fatigue sometimes...
"At the end of that week, I was proud of myself, because I knew how hard some of those days were. But it was important for me to do it... There are millions of people out there dealing with MS and other issues who do this every day, and so I'm not special. It's just what you do. You have something that challenges you and you have to find a way around it."
Elsewhere in the interview, King also spoke about the earlier stages of noticing his symptoms as he worked for CNN.
"I've had problems going back to when I was covering the Clinton White House," he told Berman. "I have not been really able to feel my legs since the late 1990s and it took a while to figure out what it was.
"And after I had some issues covering the 2008 Republican Convention for CNN, the problem moved from my legs up into my upper body and my hands. That's when I got the diagnosis, the MRI and the scans and they diagnosed me with MS.
"Back in those days it was frightening. It was very frightening and I decided to keep it a secret and then I kind of got caught in that. Very few people, a dozen people [knew]—my siblings, my family, those closest to me and my family have known about it. And then more recently, I told some people that I work with."
King also admitted that he felt it was a "mistake" to keep his diagnosis secret for so long "because if I can do anything to help others I should have done that. I was scared early on."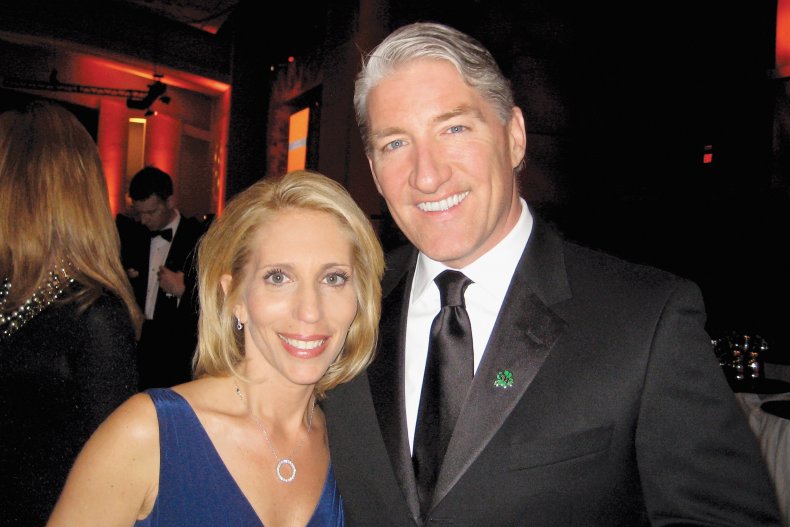 Expanding on his daily life with MS, the Boston native admitted: "It's a challenge. It sucks. Every day, it is with me in some nagging way and in other ways some days it's with me in some way more profound, challenging ways. You fall down, you can't pick things up.
"But I am so lucky... That's one of the reasons I've been reluctant to talk about it, is that there are people who get this disease and other diseases who are not so lucky. Mine has progressed very, very slowly, thanks to medications, thanks to great doctors, thanks to a great healthcare plan here at CNN that has not made this break my bank account, if you will.
"So there are a lot of people out there for who this struggle is much more dramatic than mine. So I don't want to draw attention to myself, except to say that... I hope it's made me a better person. It has certainly made me a stronger person.
"But what it has made me aware of is that, whether it's someone you love or a perfect stranger, there might be somebody out there that you should help. Forget about politics."
During the interview, King repeatedly stressed the importance of wearing masks and getting vaccinated during the COVID pandemic, so as to help others whose health challenges may not be physically visible.
During Tuesday's Inside Politics, King said: "I'm going to share a secret I have never spoken before. I am immunocompromised. I have multiple sclerosis. So I am grateful you are all vaccinated.
"I am grateful my employer says all of these amazing people who work on the floor, who came in here in the last 18 months when we are doing this, are vaccinated now that we have vaccines.
"I worry about bringing it home to my 10-year-old son who can't get a vaccine. I don't like the government telling me what to do. I don't like my boss telling me what to do. In this case, it's important."