John Krasinski Says He Doesn't Want 'A Quiet Place' Sequel to Become an 'Action Movie'
John Krasinski has some ideas for the direction of the upcoming sequel to A Quiet Place. Luckily, he's decided to share said plans with the world early.
A Quiet Place was Krasinski's directorial debut. He starred in the feature alongside his wife, Emily Blunt, Millicent Simmonds and Noah Jupe. The feature-length film follows a family of four and all the obstacles they encounter—including planning to welcome a new baby—while living in a postapocalyptic world where silence is the key to their survival as sound-hunting creatures dominate Earth.
An untitled sequel to A Quiet Place was announced by Paramount Chair and CEO Jim Gianopulos in April 2018. It's scheduled to bow on May 15, 2020. Krasinski gave an early preview to The New York Times on Thursday. He opened up about the upcoming film's developmental stages, detailing the film's premise in particular.
"Paramount was asking a bunch of writers and directors what they might do with it, and to their credit, they didn't take any of those pitches because they felt a little more franchise-y," he explained. "Meanwhile, I had this tiny idea that fit that world and could be exciting. Paramount asked if I would write it and I'm doing that now, but I'm still thinking about what I want to do next. If I can crack the idea, I would love to direct it again, and if I can't, I would love to give it to someone else with my fingerprints on it to make sure it's being taken care of."
Krasinski continued, "I know that anyone reading this will be like, 'Yeah right, art guy,' but I do have sort of a parental feeling about this movie, and I don't want A Quiet Place to turn into an action movie where 400 people have machine guns. Or did I give away the ending to the sequel?"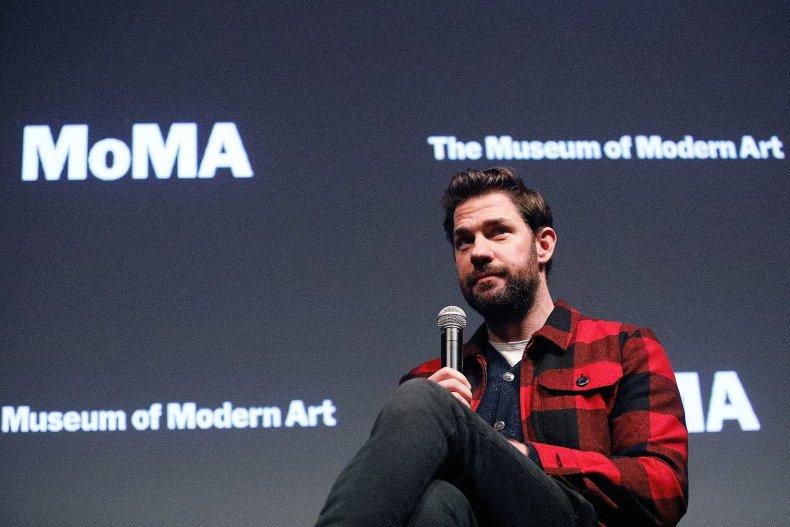 Before speaking with the Times, Krasinski caught up with Deadline in December to partake in a paired interview with Blunt. He explained to the news outlet how the film's story would be told from the viewpoint of a character that wasn't in the original film.
"The thought that occurred to me, that really excited me about it, was that most sequels are about the return of a hero or a villain. You take this character that people loved once and you bring them back, and you have to create a new world around them. We have the exact opposite setup," he said. "We have the world, and you can drop whoever you want into that world and everyone feels connected to it."
A Quiet Place was a surprise hit. It scared up $188 million domestically and $152.6 million overseas, making for a combined total of $340.7 million at the worldwide box office. It ultimately had the best opening weekend ever for an original horror story.
With the film's success, Oscar buzz has emerged as a result. However, A Quiet Place producer Brad Fuller told Newsweek in April that an Oscar nod was "so out of the realm of possibilities for us to even consider" at first, since they initially "thought the movie was going to open at $18 million."