Even though so many high school students will miss out on proms this year due to the COVID-19 pandemic, actor John Krasinski hosted a star-studded virtual prom to give high schoolers that special night.
Since the pandemic began, Krasinski has taken to YouTube with a new series, Some Good News, where he tries to highlight positive things going on while everyone is confined to their own homes. Past stories include ICU teams inventing dances for people coming off of ventilators, nuns lip-syncing to Queen, and a young boy who finds it necessary to greet every person he sees in the street.
Fittingly (since they're all constantly scrolling through their already), Krasinski hosted his SGN prom on TikTok (and YouTube). In a hilarious clip, Krasinski announced that he would DJ (with some help from DJ D-Nice who hosted an epic after-prom party) prom for the class of 2020. "Confused? Me too. For all of you missing prom, I'm hosting this Friday night," he said in the announcement video.
In another video, he offered everyone a virtual slow dance to "Lady in Red" by Kurt Darren to promote the virtual prom.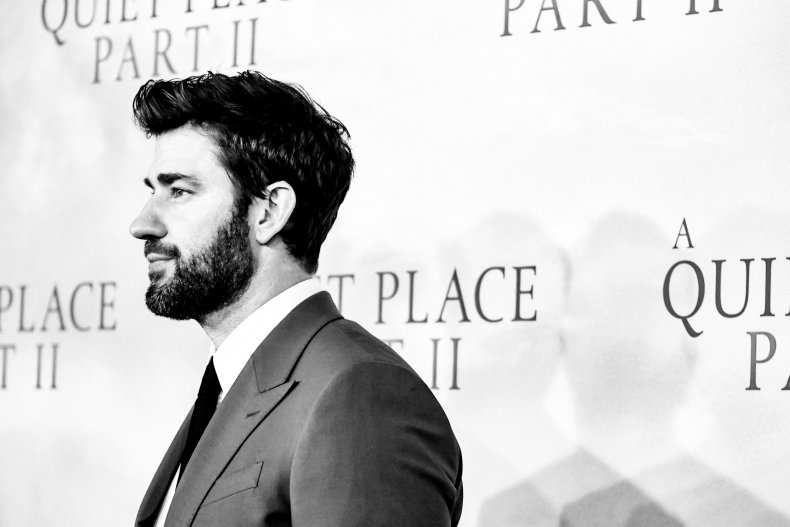 To make up for the fact that high schoolers are missing their night, Krasinski invited some of the most popular artists in music today, making him the best prom DJ of the year. Billie Eilish and Finneas hopped in to perform her hit "Bad Guy." Dressed to the nines, the Jonas Brothers played "Sucker" for the shindig. Chance the Rapper also jumped on the live stream for his performance of the Coloring Book cut "All We Got."
Krasinski also invited along some famous friends, such as his Office co-star Rainn Wilson.
Because so many proms have been canceled, high school seniors took the performance to throw their prom dresses on and celebrate the end of their high school careers with the major pop stars, making the best out of a bad situation, sharing their photos for the event.
After the virtual prom wrapped up, Krasinski thanked everyone for tuning in and the celebrities who pitched in for performances.
"Thank you ALL for being a part of the most DIY prom in history!!! #SGNProm !!! And if you wanna see how life is really done head over to the after party with my hero @dnice on Instagram live," he tweeted. "Aaaand I'm old! Didn't even tag my hero correctly! @djdnice is the man who brought prom to the next level! Thank you to him @chancetherapper @rainnwilson to @nickjonas @joejonas @kevinjonas and to the great @billieeilish and next level brother @finneas! Thank you all!"