'Ren & Stimpy' Creator John Kricfalusi Won't Be Involved in Reboot After Sexual Misconduct Allegations
The 1990s are coming back on Comedy Central.
The television network announced plans to revive the psychedelically popular cartoon series, The Ren & Stimpy Show, on Wednesday. While no air date has been revealed just yet, the news comes following Comedy Central's order of cult-favorite animations of the 90s like Beavis & Butt-Head and Jodie, the Daria spinoff produced by Tracee Ellis Ross.
The Ren & Stimpy reboot will usher in a new adult entertainment generated by Marvel Studios and Fox Entertainment alum Grant Gish, the TV innovator behinds shows like American Dad and Bob's Burgers who will now head the youth group of ViacomCBS entertainment.
As for the Ren & Stimpy creator, disgraced cartoonist John Kricfalusi, he is not expected to be involved in the reboot in any capacity, according to a Variety report—meaning he will provide no creative direction for the series nor will he profit from the new development.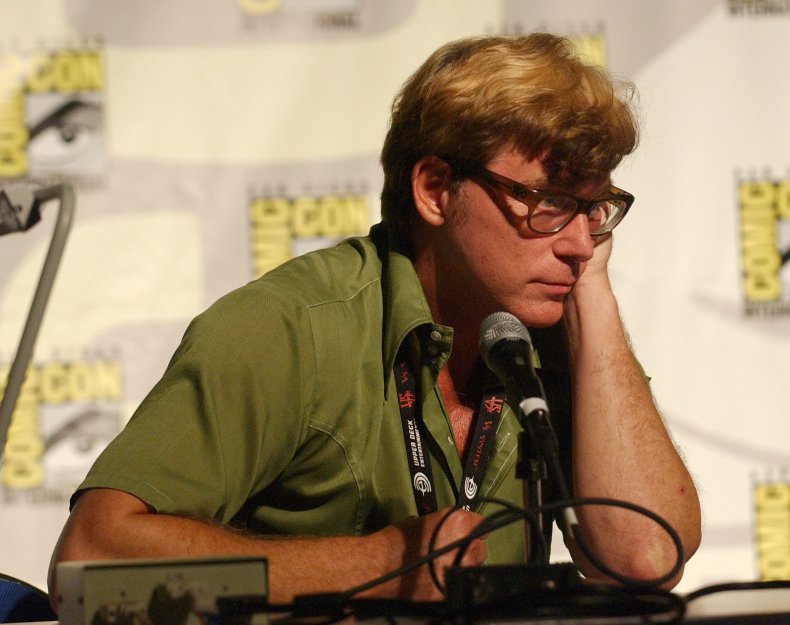 Kricfalusi was accused of the sexual abuse of two minors in 2018. In a report first published by Buzzfeed, a woman named Robyn Byrd shared a detailed account of alleged sexual abuse she endured at the hands of Kricfalusi when she was a teenager.
She claimed that she first contacted Kricfalusi when she was 13 in 1994. She reached out in the hopes of one day becoming an animator herself. Kricfalusi, who was 39 at the time, allegedly responded to her video taped message and began an exchange, sending her art supplies and toys and eventually meeting her in her hometown of Tucson, Arizona.
Byrd claimed it was on a trip to visit Kricfalusi now-defunct animation studio, Spumco, in Los Angeles during her junior year of high school when Kricfalusi allegedly touched her private parts while she was sleeping.
Byrd alleges that the abuse continued when she took an internship at Spumco in 1997 and essentially became Kricfalusi's live-in girlfriend. After she graduated from high school in Arizona, she claimed she returned to Los Angeles to live with Kricfalusi permanently.
Katie Rice, whom Byrd was introduced to by Kricfalusi in the 1990s, also accused him of displaying sexually inappropriate behavior towards her when she was a teen. Although Rice claimed she was never touched by Kricfalusi, she accused him of sending her suggestive letters and even masturbating while they were speaking on the phone.
In a statement to Buzzfeed, an attorney for Kricfalusi confirmed the animator did engage with a 16-year-old girl.
"The 1990s were a time of mental and emotional fragility for Mr. Kricfalusi, especially after losing Ren and Stimpy, his most prized creation. For a brief time, 25 years ago, he had a 16-year-old girlfriend. Over the years John struggled with what were eventually diagnosed mental illnesses in 2008," the statement read. "To that point, for nearly three decades he had relied primarily on alcohol to self-medicate. Since that time he has worked feverishly on his mental health issues and has been successful in stabilizing his life over the last decade. This achievement has allowed John the opportunity to grow and mature in ways he'd never had a chance at before."
While it's unclear if more about Kricfalusi and Byrd's relationship will be included, 64-year-old Kricfalusi is expected to appear in the upcoming Happy Happy Joy Joy: The Ren & Stimpy Story, set to debut on Apple TV+ on August 14. The documentary, which first debuted at the 2020 Sundance Film Festival, uncovered the dark side of the animation studio Spumco and many of the scandals Kricfalusi and his team endured during the height of the show's success.