John Legend Sings 'Georgia On My Mind' As Biden Takes Lead, On Course to Flip State Blue
"He has been waiting to post this for 5 hours," Chrissy Teigen joked as her husband John Legend posted a smooth rendition of "Georgia On My Mind" to Twitter Friday morning.
The singer posted a video of his version of the classic Ray Charles song to celebrate Joe Biden taking the lead as the count continues in the Peach State.
Former Vice President Joe Biden is now leading President Donald Trump in Georgia in a dramatic turn of events.
Biden narrowly edged ahead of Trump by just 917 votes in the early hours of November 6.
CNN reports that Black voters in Fulton County and other suburbs around Atlanta led to a surge for the Democrat in the traditionally red state. The last time a Democrat won the state was Bill Clinton in 1992.
Legend's rendition of "Georgia on My Mind" quickly went viral, gaining almost 70,000 likes at the time of publishing.
The song has long been associated with elections with the phrase often referenced in relation to what is a key battleground state and in 1979, the State of Georgia designated Ray Charles's version the official state song.
Both Legend and Teigen have been vocal in support of the Biden Harris campaign in the run-up to the election.
The "All of You" musician performed at a Biden rally in Philadelphia on November 2.
"Some people see the meanness, the bullying, the selfishness of Donald Trump and they mistake it for strength, a kind of twisted masculinity," Legend said, addressing the crowd from his piano. "Some see his greed and they mistake it for being good at business."
Speaking about the rappers who endorsed Trump, he continued: "Some of your former favorite rappers have been taken in by these lies. I think they even founded a new supergroup, it's called 'The Sunken Place.'"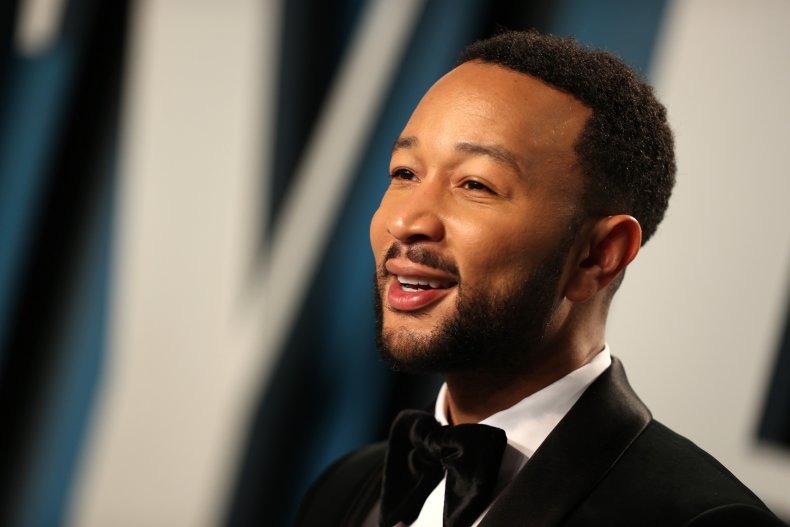 Legend also criticized Trump's 'Platinum Plan', calling it "fool's gold" for the Black community, "because you can't bank on a word he says".
"Ask the students of Trump University. Ask all of the contractors he stiffed. Ask the people his charity was supposed to help before it was shut down for being a fraud," Legend said. "Ask all the Black and brown Americans who are dying from this virus and losing their jobs under his watch. The president isn't strong: He's a coward, and his career in business and in government has been failure after failure after failure."