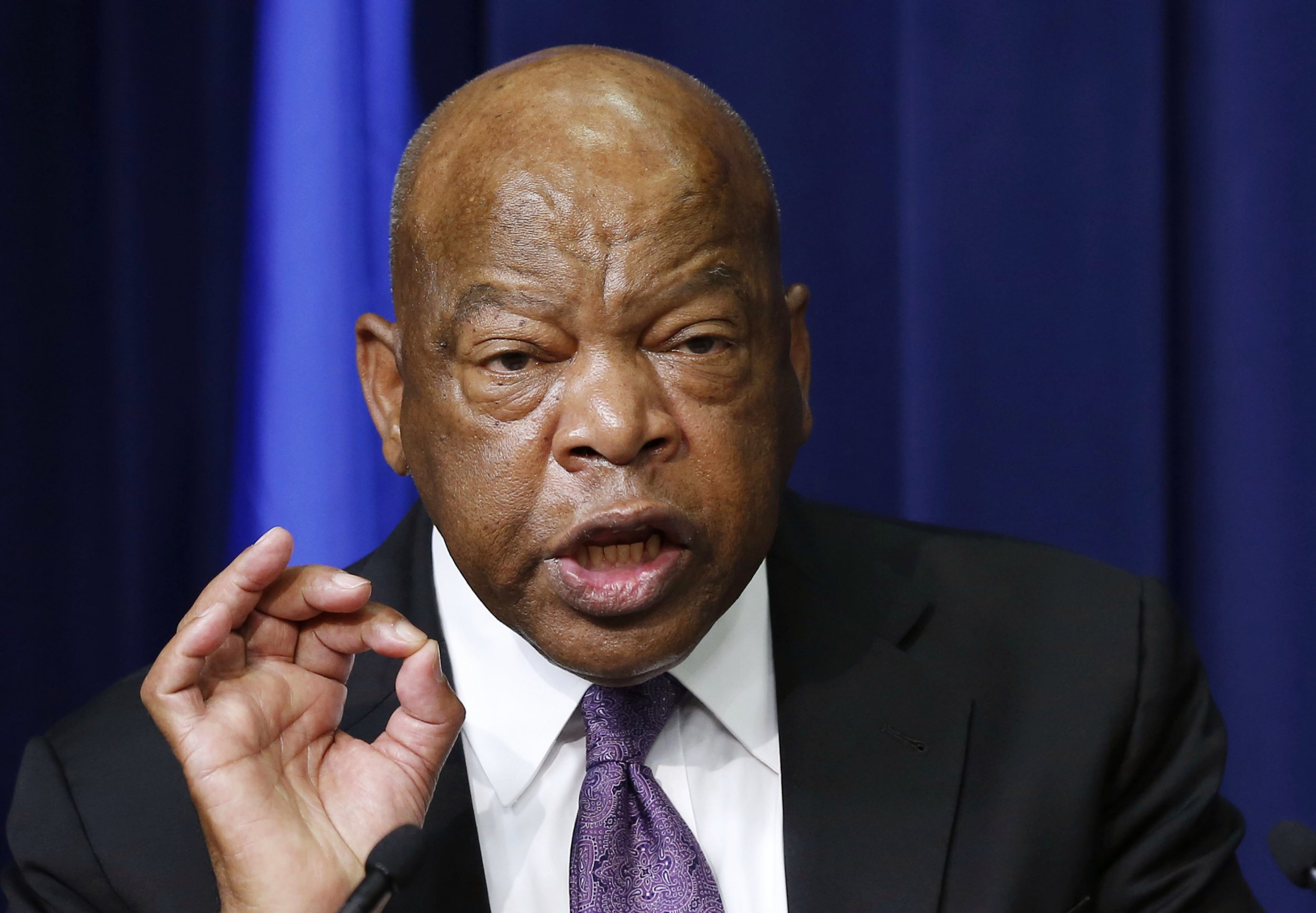 John Lewis, the Democratic congressman from Georgia and civil rights icon, called on President Barack Obama to declare martial law in Ferguson, Missouri, on Thursday as a necessary response to the blunders of local police. Lewis says the police have responded to largely peaceful protests over the slaying of an unarmed black teenager, Michael Brown, with excessive force reminiscent of the 1960s.
"My own feeling is right now is that President Obama should use the authority of his office to declare martial law, federalize the Missouri National Guard to protect people as they protest," Lewis said during an interview on MSNBC. "People should come together—reasonable elected officials, community leaders—and address what is happening there. If you fail to act, the fires of frustration and discontent will continue to burn, not only in Ferguson, Missouri, but all across America."
Lewis recalled when President John F. Kennedy federalized the National Guard in Montgomery, Alabama, in the early 1960s when he was a young civil rights activist. "If it hadn't been for the National Guard ordered there by President Kennedy and the U.S. marshal, some of us would have died there that night," he recalled. What has been happening for days now in Ferguson, Lewis said, reminded him of the civil rights struggles he fought decades ago.
"It is unbelievable, it's unreal to see what the police are doing there," he said. "Ferguson, Missouri, is part of the United States of America. People have a right to protest, they have a right to dissent, they have a right to march in an orderly, peaceful, nonviolent fashion, and the press has a right to cover it. It takes me back to the '40s, the '50s, the '60s."
Lewis also stressed the fact that Ferguson, a majority-black town in the northern suburbs of St. Louis, has just three black police officers out of the force's 53 members. "How can you have a city and expect to have peace and order and when there's very few symbols or representatives of the people making up the public safety department of the city?" he asked.
Obama addressed the situation in Ferguson on Thursday afternoon, noting the residents' right to protest peacefully. The governor of Missouri, Democrat Jay Nixon, promised a "different tone" and "operational" changes on Thursday.