John Lewis Would March from Selma to Bessemer's Amazon Fulfillment Center | Opinion
This month marked the 56th anniversary of the first of three Selma to Montgomery marches. Embarked by the late congressman John Lewis, about 600 Black civil rights activists marched 50 miles down U.S. Highway 80.
Organizers planned the march as a peaceful demonstration against Alabama's racist voting requirements—such as poll taxes—which purposefully disenfranchised millions of Black people. For organizing their neighbors, for making their voices heard and just walking down the street, Alabama police turned the first march into what is now known as "Bloody Sunday." Police responded to the peaceful demonstration with brutal beatings, sending 17 to the hospital. John Lewis suffered a fractured skull.
Bloody Sunday did not stop John Lewis and the Black activists who marched alongside him—they marched again, not once but twice. Marchers knew the risks; the forces of white supremacy were lined up against them, but as Lewis said, the "vote is precious" and worth fighting for. Their bravery and tenacity eventually pushed Congress to pass the Voting Rights Act of 1965, which outlawed racist poll taxes.
Fast forward 56 years—we're back in Alabama, and we're once again witnessing fights for basic, democratic rights. The scene today isn't set on Highway 80, but within an Amazon fulfillment center in the town of Bessemer. And this time, the legislation on the table is the Protecting the Right to Organize (PRO) Act.
At Bessemer's Amazon warehouse, workers are voting on whether or not to join the Retail, Wholesale and Department Store Union (RWDSU). These Amazon workers—85 percent of whom are Black—are trying to use the power of the vote to respond to unsafe and stressful working conditions, including aggressive performance expectations (which often leave little time for breaks, even if they are to the bathroom).
The parallels between the fight in Bessemer and the fights of the civil rights movement are striking. While there aren't poll taxes this time around, Amazon is instituting time taxes.
Amazon prohibited all pro-union communications from warehouse property, meaning that workers must spend their precious free-time—which they have little of, thanks to Amazon's grueling hours—if they even want to talk about organizing. The tech giant is so hellbent on preventing workers from learning about the union, that they even changed the timing of traffic lights outside the warehouse, ensuring union organizers have even less time to talk with workers driving to and from work.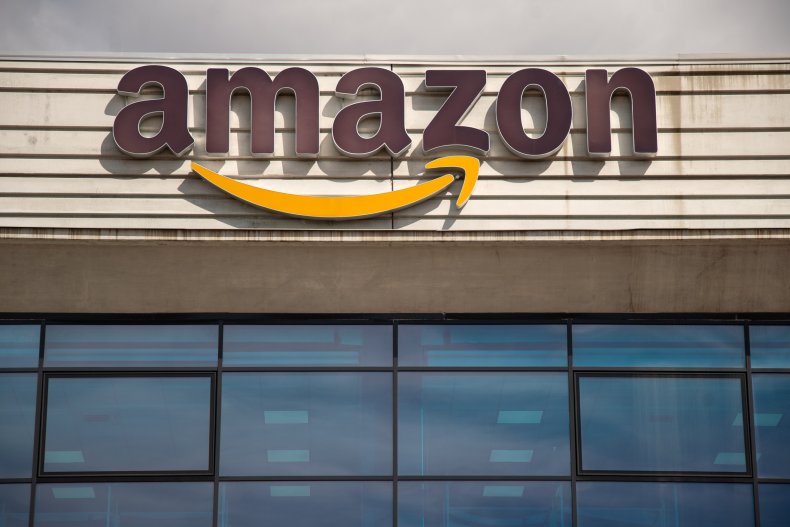 Amazon is also deploying a very common tactic used by anti-democratic forces throughout history: intimidation. While workers cannot speak with each other about the union onsite, their supervisors are talking to them about it. A lot.
Amazon was forcing workers to periodically attend small group meetings with their supervisors who spent the time "warning" them about what would happen if they unionized. These "warnings'' can be especially intimidating considering Amazon's history with workers who have opinions contrary to the company's—such as the case of Chris Smalls, a Black man and former Staten Island Amazon worker who was fired because he asked for more COVID-19 protections at work.
Amazon claimed to care a lot about former President Donald Trump's attacks on our democracy, but here's the thing: Democracy doesn't stop at the polls. We have a right to practice democracy at work. For the first time in recent history, a sitting president, President Joe Biden, openly supported workers' effort to democratize their workplace. We are confident in saying that if John Lewis was with us today, he would march the 80 miles from Selma to Bessemer in protest of Amazon's anti-democratic, anti-Black practices.
As lawmakers consider the John Lewis Voting Rights Act this month—which would provide much-needed improvements to the Voting Rights Act of 1965—the PRO Act must be part of that same conversation. The PRO Act, which passed the House and is now on its way to the Senate, would empower workers to freely engage in union elections by prohibiting employers from doing the very things Amazon has been doing—forcing union activities off the worksite, intimidating workers with mandatory, anti-union presentations, firing workers who speak out and everything else that has made this process so grueling for the Amazon workers in Bessemer.
In 1963, John Lewis spoke at the March on Washington for jobs and freedom. We cannot accomplish either if we isolate democracy to just the polling place—we also need to ensure that democracy exists in the workplace, so that Black workers can finally bargain for the protections and benefits they deserve. The fight starts with passing the PRO Act.
Erica Smiley is the executive director of Jobs With Justice, a leading worker advocacy organization within the national labor movement. She is the first Black woman to hold the position.
Erin Johansson is the research director of Jobs With Justice, where she leads and manages the organization's research and analysis on labor and employment issues to inform policymakers and the broader public.
The views expressed in this article are the writers' own.