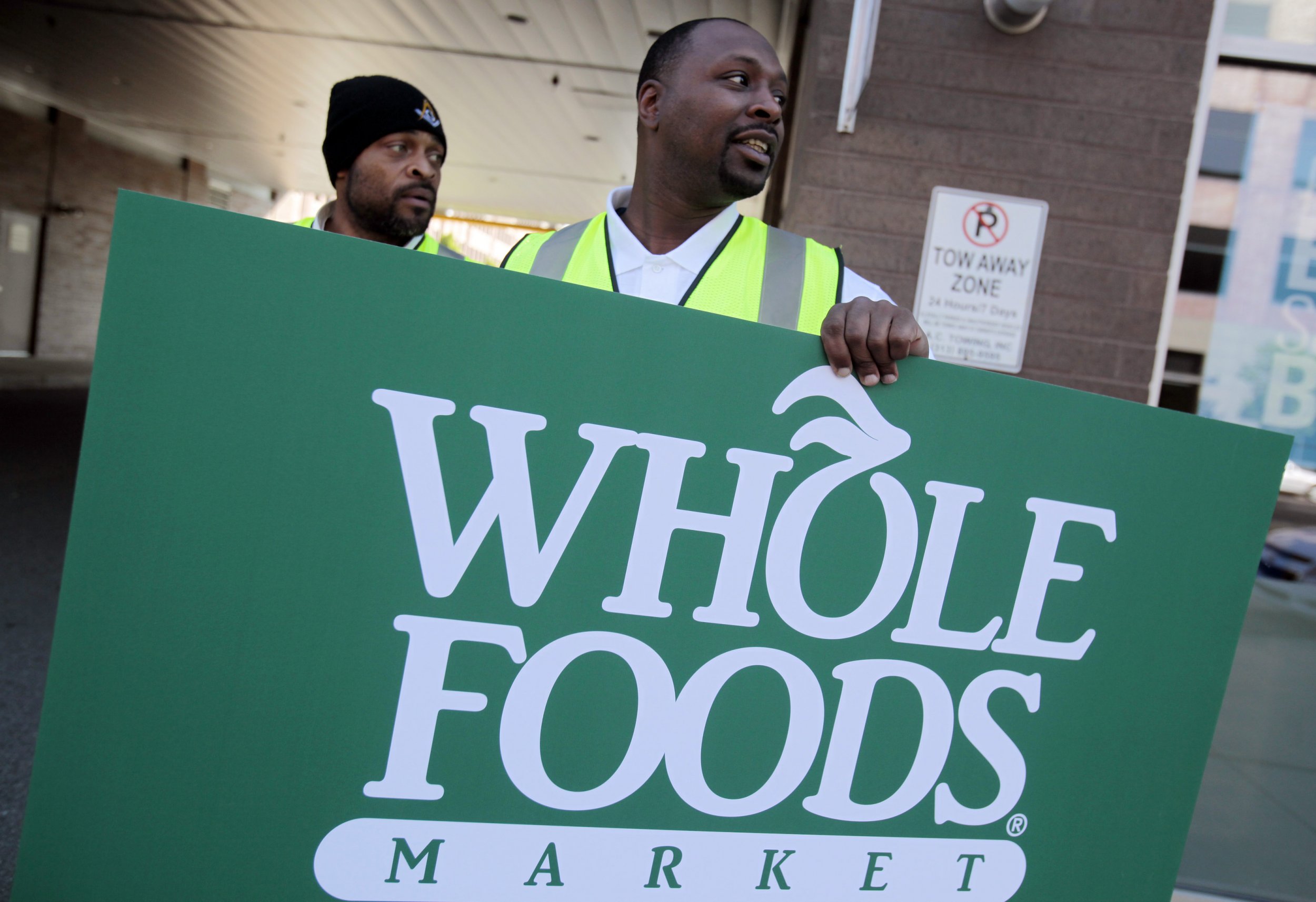 Whole Foods has confirmed that it will no longer sell products made by prison labor, a practice that has drawn sharp scrutiny and protests in recent months.
A Whole Foods spokesman says that the organic food supermarket chain will stop selling the products by April of next year, if not sooner, the Associated Press reported Wednesday. The stated reason is that "some customers were uncomfortable" with the arrangement, though the announcement follows a protest against the practice in Houston over the weekend.
For about four years, Whole Foods has been selling farmed tilapia, trout and goat cheese produced by Colorado prison inmates through a unique program involving a division of Colorado's Department of Corrections. The program has employed more than 1,800 prisoners, according to Colorado Correctional Industries. The inmates are reportedly paid as little as 74 cents a day for the goods, which are then distributed to local companies Haystack Mountain Goat Dairy and Quixotic Farming and sold by Whole Foods at a hefty markup price.
Protesters have called the practice exploitative and noted that most of the prisoners doing the labor are African-Americans. In a statement provided to Newsweek, company spokesman Michael Silverman says it's a way to "help people get back on their feet and eventually become contributing members of society."
"We want to make sure we are in-tune with our customers' wishes," Silverman says of the company's decision to stop selling the products.
Whole Foods, which is known for its natural and organic groceries, recently announced it would cut about 1,500 jobs.