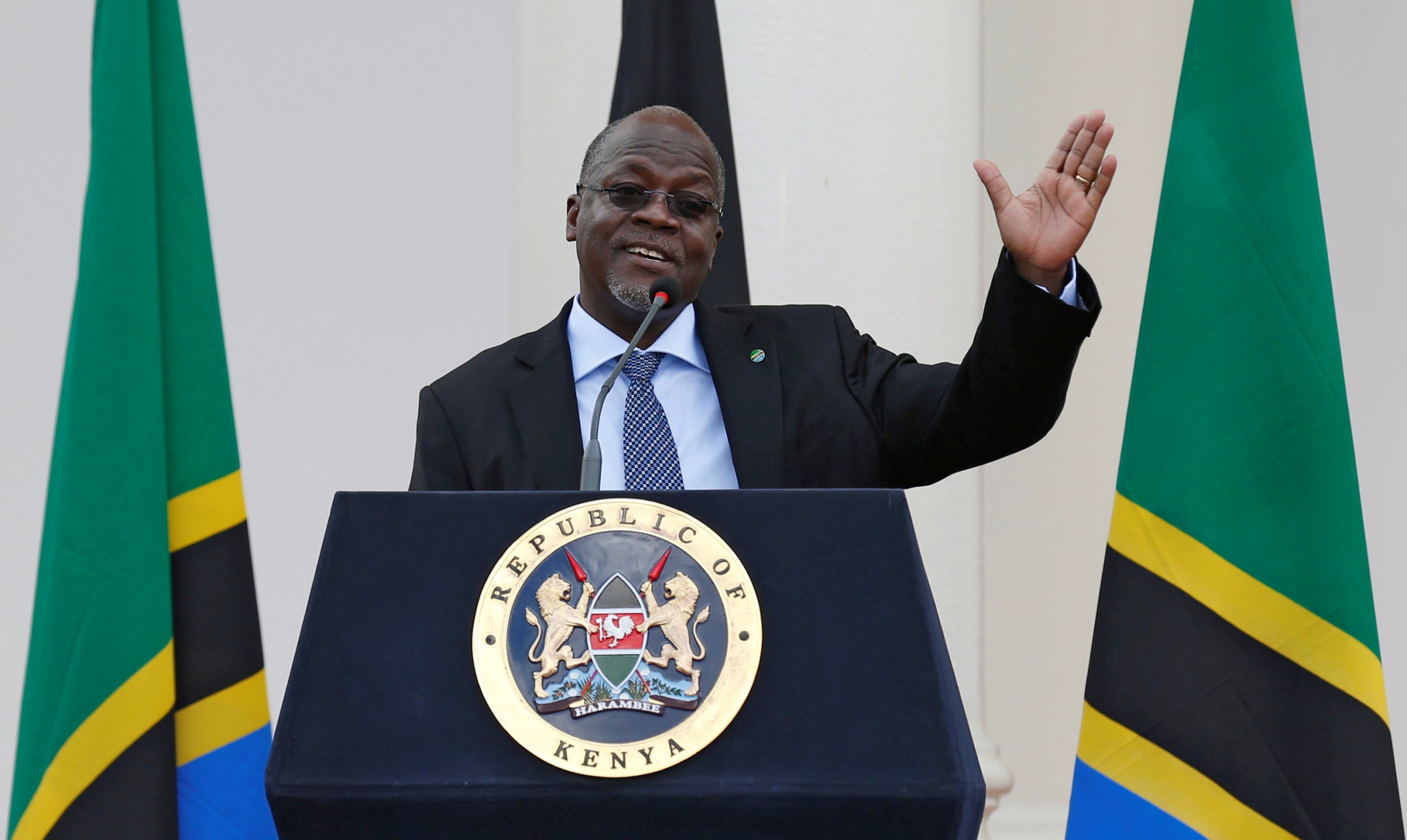 A public broadcaster in Tanzania has suspended nine of its workers after it ran a fake news story, which claimed that U.S. President Donald Trump had praised the Tanzanian head of state as an "African hero."
The story was broadcast last week by Tanzania Broadcasting Corporation (TBC) on a website called Fox Channel, the BBC reported.
The article claimed that Trump had praised President John Magufuli, who came to power in Tanzania in 2015 and has sought to crack down on public sector corruption. The article claimed that Trump eulogized Magufuli as an "African hero" and "my namesake"—Trump's middle name is John—whose performance far exceeded other African leaders, who were "doing nothing."
TBC Director General Ayub Chacha issued an apology for the article. "The mistakes shouldn't have happened had all of the editorial procedures to verify the authenticity of story been followed," said Chacha, according to the BBC.
Fox Channel appears to copy and paste stories from other articles and publishes other inaccurate news.
Magufuli, a former Tanzanian works minister nicknamed the Bulldozer for expediting the construction of roads in the country, has been lauded for clamping down on graft in Tanzania. The president made several visible gestures—including canceling Independence Day celebrations in 2015 and calling for a national cleanup instead—to emphasize his commitment to cutting out waste by public officials. The gestures sparked a hashtag, #WhatWouldMagufuliDo, where social media users shared cost-cutting measures.
But the president has also cracked down on freedom of expression, banning opposition rallies and closing some newspapers. A Tanzanian man was sentenced to three years in prison last June for insulting Magufuli online.